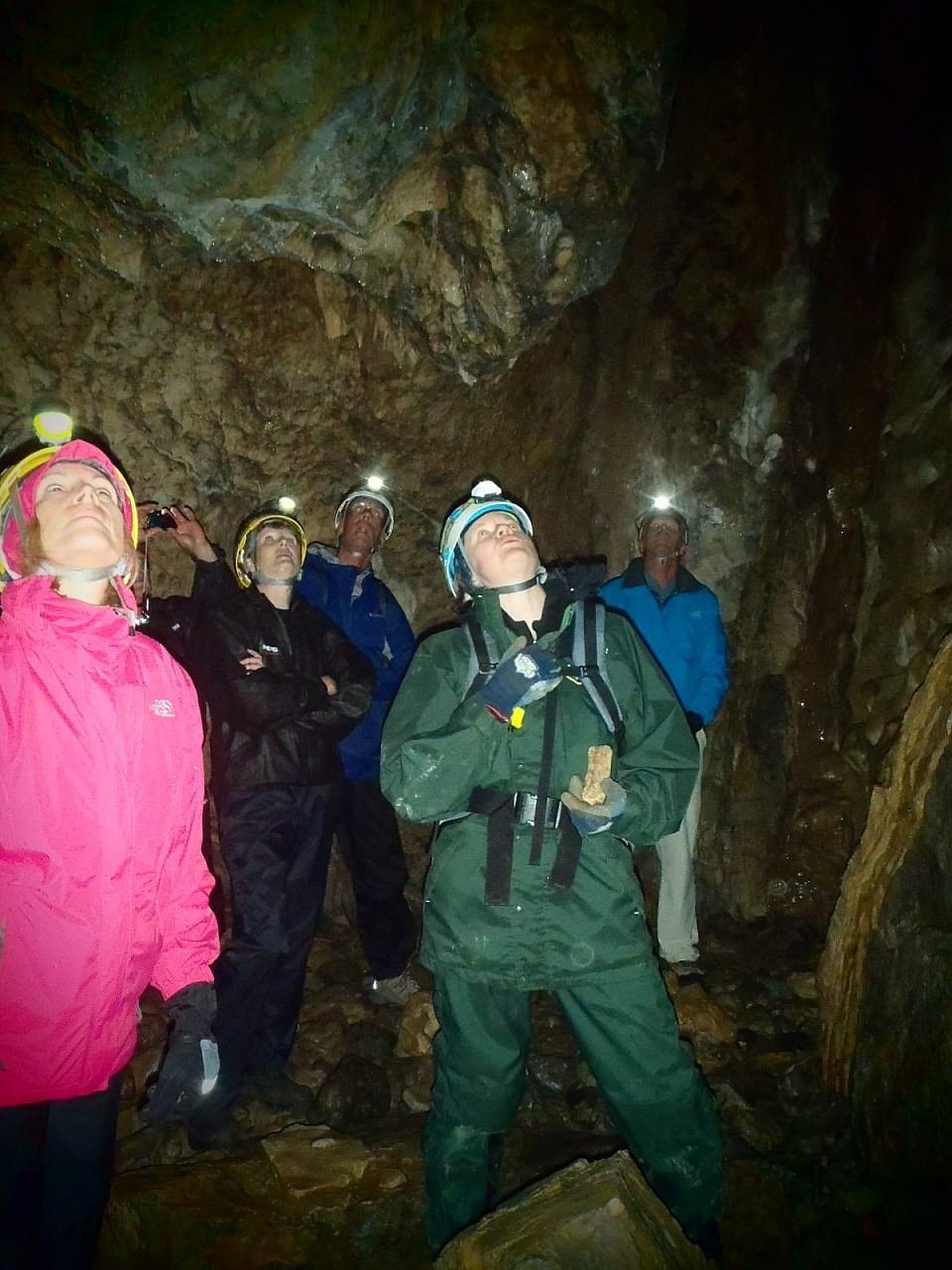 For tens of thousands of years, slightly acidic water passing through soft, porous rock dug holes beneath the surface of Southeast Alaska, dotting it with caves. Over time, that process created a network of more than 600 caves on Prince of Wales Island. They provide fascinating glimpses into the natural history of this wet, wild region, including 9,000-year-old human remains and the bones of animals long extinct or gone from the region.
Though explorers and indigenous people were long aware of them, the Prince of Wales caves were largely overlooked until 30 years ago. Loggers working above the surface sometimes dropped trees down inside them, or built roads over sinkholes, blind to the fascinating and fragile world beneath their feet.
Starting in the late 1980s, experienced Alaskan cavers (known as spelunkers) started exploring and mapping these vast, underground caverns, including El Capitan, a nearly two-mile cave that is Alaska's longest. Stirred by the news, spelunkers from outside Alaska arrived, contributing to a growing body of knowledge about them. Inside they found remains of a species of giant black bears and a horn from an antelope native to Asia. They also found the bones of a 12,000-year-old brown bear, and caribou and arctic foxes, species that today exist only hundreds of miles north. Ground-penetrating radar has identified caves still unexplored. As exploration and mapping are yet incomplete, scientists and others are optimistic that the caves contain yet-undiscovered clues to human and geologic history.
Recognizing the values of these formations, the U.S. Forest Service in recent years has developed trails, sites and tours highlighting the caves, the "karst" topography that gives rise to them, and their importance to science and history.
Visitors are advised that caves are both dangerous and fragile. Novices should stick to established trails and sites. More experienced spelunkers should contact the National Speleological Society for caving information before setting out.
El Capitan Interpretive Site
Three free, daily tours provided by the U.S. Forest Service takes visitors 500 feet into this two-mile-long cave and includes information about geology and archaeological discoveries. The trail up to the cave is physically challenging, including a 367-step staircase. The tour is advised only for the fit and sure-footed, as cave surfaces can be wet and slippery. Visitors must bring their own headlamps and groups are limited to six people. No children under age 7 are permitted and tours must be booked at the Thorne Bay Ranger District two days in advance, 907-828-3304.
Other nearby attractions include the Beaver Falls Karst Trail and Cavern Lake.
Photos courtesy of the US Forest Service.