Baranof Fishing Excursions offers classic Alaska fishing experiences from their private marina in downtown Ketchikan. They provide everything you need from rubber boots to expert guides, for an extraordinary fishing adventure!
Trips with Baranof Fishing Excursions are perfect for visitors stopping by Cruise Ship for the day, or guests staying in Ketchikan and looking for an eclectic multi-day fishing vacation. Whether you are traveling with a party of two or twenty, they can guide you to some of Alaska's best fishing. They love introducing guests to the Alaskan way of life, and take great pride in creating custom fishing adventures for everyone!
Fishing Trips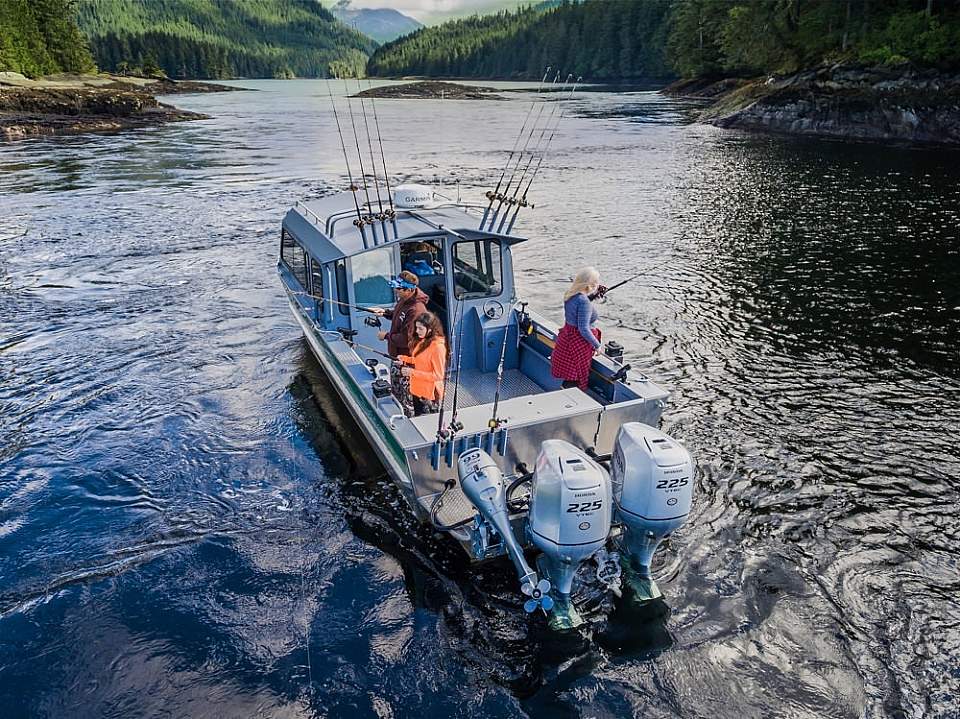 Custom Private Fishing Charters (5-8 hours)
We believe Ketchikan fishing is more than just a box of fish. Located in the heart of downtown, Baranof is uniquely suited to provide personalized fishing packages to Ketchikan's visitors. While we specialize in culinary sportfishing experiences, we do offer exclusive Misty Fjords, wildlife viewing, and overnight charter options. Whether in town for a day off the cruise ship or staying for a week, our goal is to provide custom designed fishing excursions tailored to your party's exact goals and interests. Dining on your fresh caught fish, crab, and shrimp is the definitive Ketchikan experience.
Alaska Fishing (5-6 hours)
After spending most of their lives unraveling the mysteries of Alaska fishing, our experienced fishing guides are skilled at putting you on the fish. This excursion is designed to allow our captains the ability to put that experience to use by giving them the freedom to target whatever species are most likely to prove attainable. Depending on the preferences of that day's group of clients, each captain will prioritize salmon, halibut, or other bottom fish, with the others targeted as time allows. You won't be returning to the dock just because you limited on halibut early (or salmon, if you look for them first), you'll be chasing down fish until the time you paid for is up.
Stalking Salmon (5-6 hours)
Anyone can put a line in the water, but it takes special skill to catch Alaskan salmon. This comprehensive fishing experience is intended for the avid fisherman who wants to learn the art of salmon fishing. Our private marina is located in downtown Ketchikan, so you'll have a full day to learn the best techniques for catching the Pacific salmon of Southeast Alaska. With this custom experience—limited to four guests at a time—every fisherman has the benefit of fishing their own rod. After a day of trolling, jigging, and mooching, you'll know the difference between a spoon and a hoochie, as well as the best way to catch whatever species is in season; typically king, coho, and/or pink salmon. Best of all, whatever you catch is yours to keep. In fact, our local processor will flash freeze it and send it straight to your door! Your captain will discuss the current conditions with you and target those species that have been producing the most in recent weeks. From June 15th to August 15th during the peak of the salmon run you will have the best chance at catching multiple species.
Hunting for Halibut (5-6 hours)
Board the custom designed 24 ft. Raider Cabin Cruiser and experience what many anglers dream of when planning an Alaskan vacation, fishing for Pacific Halibut. Imagine catching your first wild halibut with your friends or family and the bragging rights that will come with sharing this delectable fish back home. No matter your skill level, you will fish like a local with a halibut rod and reel in your hands, working the sandy flats, drifting with the current and jigging in waters as deep as 300 feet. Spend the day with an experienced Alaskan guide in pursuit of the elusive halibut, learning the secrets of fishing circle hooks, working the tides, and the excitement of battling your leviathan.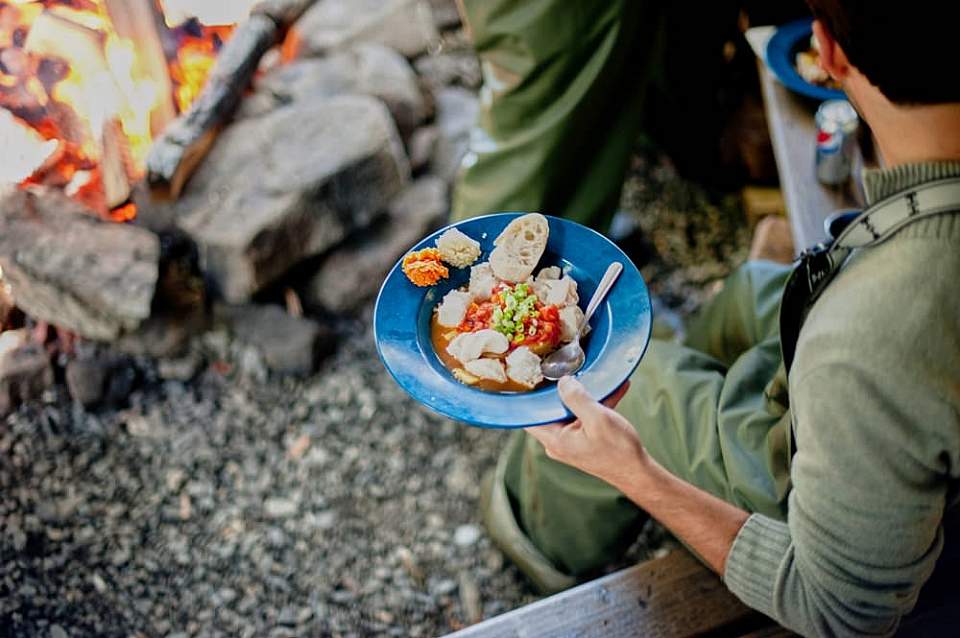 Alaska Fishing & Wilderness Dining (5 hours)
Experience an authentic fishing excursion in the unspoiled wilderness of Alaska's coastline. You'll be outfitted with waterproof boots, bib overalls, hooded jacket, hat and gloves. Then, glide into a breathtaking landscape aboard a stable, custom built, 20 ft. Raider skiff. Cast a line, and what you catch will become the fresh center of a gourmet campsite meal! With only five guests per boat, your professional guide customizes the excursion to fit your interests and skill level. Along the way, guests often see seals, eagles, whales, birds, porpoise, spawning salmon, and even bears. With custom light tackle, hone your skills landing a variety of rockfish, cod, and Pacific salmon. After fishing, the skiff heads to a remote wilderness campsite, where a crackling fire awaits in the rain forest of ancient cedars and spruce. Here, you'll enjoy a gourmet meal of your own freshly caught fish, served atop a saffron-infused, bouillabaisse-inspired stew (no shellfish). Savor sourdough rolls with garlic-aioli spread, a signature rhubarb and blueberry bread pudding, and steaming mugs of coffee or hot chocolate. You'll leave having experienced the Alaskan way of life.
Cook your Catch (5-8 hours)
PRIVATE DINING OR WILDERNESS DINING. The ultimate denouement of your full-day Alaskan fishing adventure is in savoring the fruits of your labor in an authentic Alaskan dining experience. We are experts at taking your fresh fish, putting you in a unique environment, and opening the way for you to break bread with your friends and family. Whether targeting salmon, bottom fish, or a combination of the two, the Cook Your Catch option can turn a great day of fishing into a lifetime experience.