Look for marine wildlife as you boat out to a secluded island, where you'll experience the dramatic beauty of an Alaskan rainforest.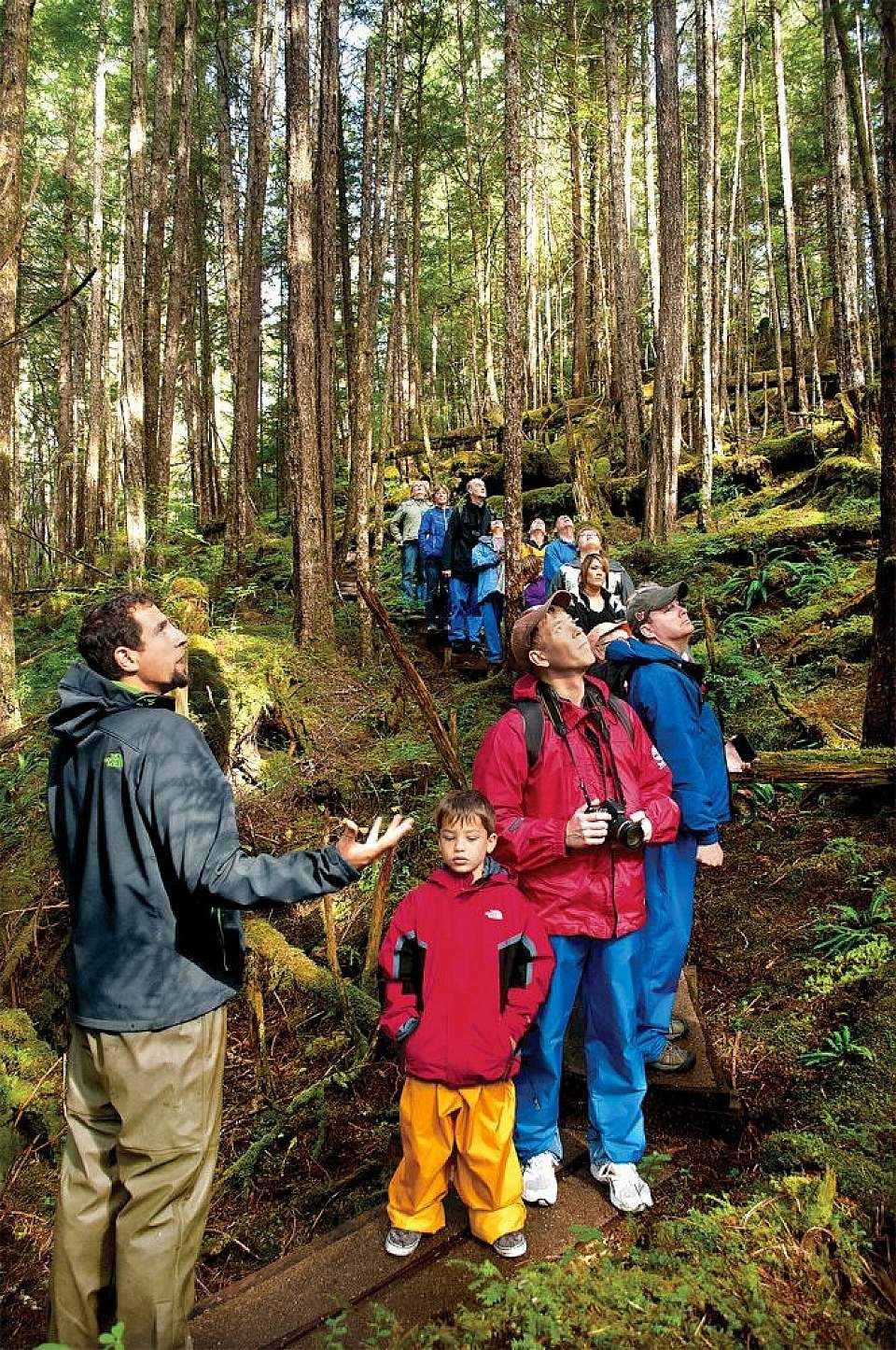 Boat Ride to a Secluded Island
You'll depart from downtown Ketchikan by motorcoach to Knutsen Cove Marina. After getting outfitted with rain gear and life jackets, you'll board a rigid-hull inflatable boat for a 20-minute ride out to a secluded island. Weave through a series of small islands with massive cliffs that rise hundreds of feet out of the ocean, check out active bald eagle nests and look for sea lions and seabird rookeries along the way.
Boardwalk Hike Through the Rainforest
Once at the island, you'll climb out on the beach, break out into smaller groups, and set off on a stunning hike on a boardwalk that snakes through the rainforest. You'll walk for a mile or so, spending 45 minutes learning about the old-growth forest as you take in the sights, sounds, and smells of this gorgeous area. You'll walk past a disturbance zone, where the wind has toppled over these massive trees, exposing root systems that are 20- to 30-feet tall. You'll also walk past an area of culturally modified trees, where indigenous people harvested bark off of cedar trees to use for shelters or various construction projects more than 100 years ago.
Then enjoy a snack and hot beverages around a campfire, along with some storytelling, before you make your return.