Plenty of whale tours let you watch the orcas and humpbacks as they breach and spout from the water—but not many also let you eavesdrop on the big mammals' conversations. This 3 1/2-hour tour out of Juneau is equipped with an amplified hydrophone system so you can listen to the whales underwater, while also enjoying the lush rainforest views and other wildlife-spotting opportunities.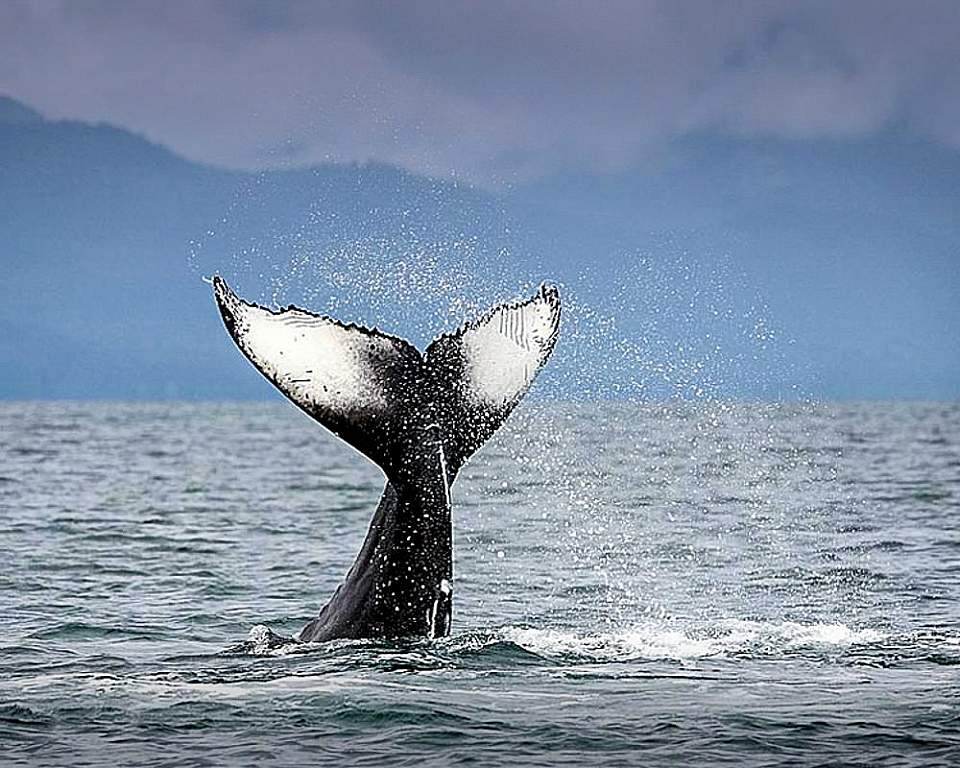 Guaranteed Sightings
The tour begins begins with a narrated transfer from the pier to Auke Bay. You'll board our 48-passenger jet boat, custom built for whale watching in Alaskan waters with large windows, an outside viewing deck and a comfortable inside seating area—and staffed with an onboard naturalist. Juneau has about 65 whales that come here each season to feed in the nutrient-rich waters, so the captain has gotten pretty good at scoping out their favorite hangouts. The odds are so great of seeing whales that sightings are even guaranteed: if a whale is not spotted during your cruise the tour will refund you $100 ($50 for kids).
Bonus of Bears, Bald Eagles and More
Aside from the great sound system, which lets you hear the mysterious cries and songs of the whales, you also have access to binoculars on board—great for whale-watching, but also useful for spotting stellar sea lions, harbor seals, Dall's porpoises, bald eagles, bears, sitka blacktail deer, and seabirds, any of which you may likely see during the tour. Even without binoculars, you'll have a great view, on clear days, of the forest-surrounded Mendenhall Glacier.
By the time the boat returns to the Auke Bay dock, you'll no doubt have as many great shots on your cameras as you do colorful memories.