This unique tour out of Ketchikan lets you paddle a long canoe across a gorgeous lake surrounded by stunning mountains, then take a walk through a dramatic old-growth forest.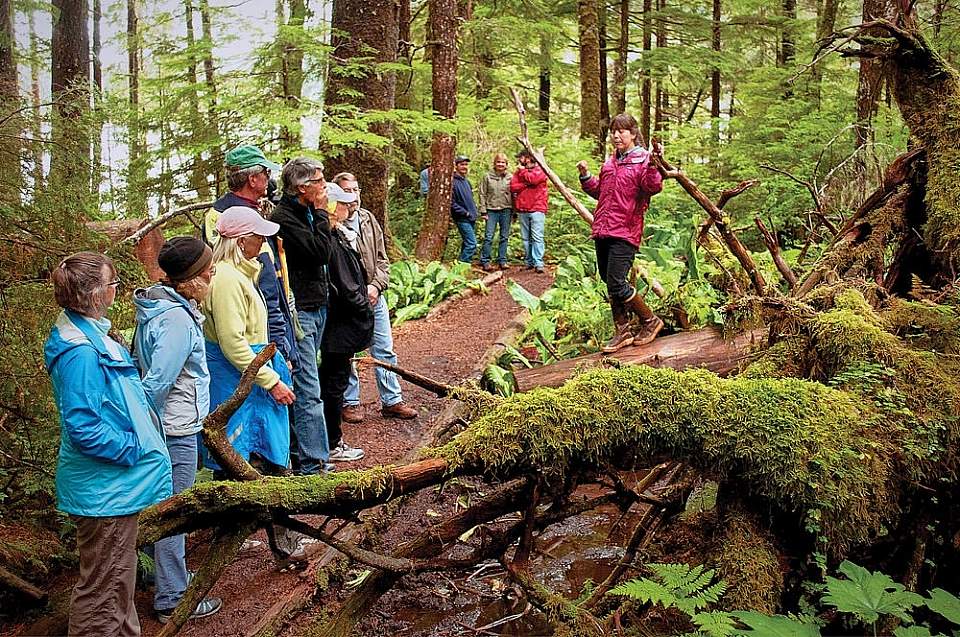 Rainforest Views from an Alpine Lake
You'll depart by bus from Ketchikan, experiencing gorgeous Alaskan scenery on your way to Harriet Hunt Lake. There you'll be outfitted with gear and climb into a unique 37-foot, 20-passenger canoe. Paddle all around the shimmering lake for about an hour, looking for wildlife on the shore and reveling in the spectacular mountain views that surround you.
Have a Snack On Shore
You'll stop off at a shoreline camp that's been set up in anticipation of your arrival and enjoy a snack of clam chowder, rolls and smoked salmon spread over an open fire—a truly rustic experience right on the shoreline. When you're finished, you'll go on a short walk through a dramatic old-growth forest, hearing about the unique flora and fauna here and checking out the massive Sitka spruce trees that are hundreds of years old.