Take advantage of being in the salmon capital of the world! Ketchikan is the perfect place to get out on calm, scenic waters and enjoy an intimate fishing charter. It's an unparalleled opportunity to angle for halibut, salmon, lingcod, rockfish, and more—all while surrounded by the majesty of Alaska's scenery.
This new charter company is run by experienced veterans who know these waters well and exactly how best to fish for what you want to catch. They take a customized approach to the tours and will discuss your trip with you to determine your interests—and then work to ensure you reach your goals. Want to catch as many as possible? Have an amazing family experience? See more wildlife? This company can deliver, with the fastest boats and state-of-the-art equipment.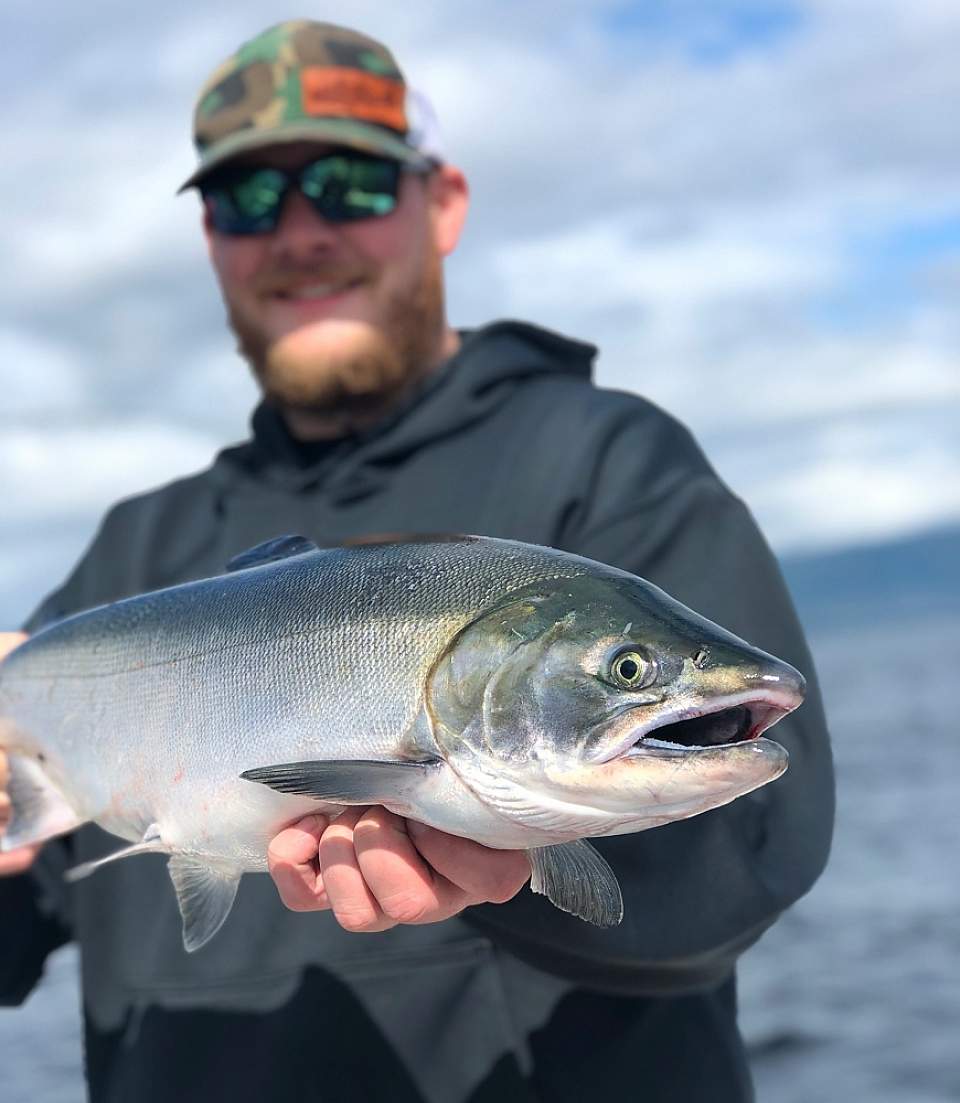 Anyone from beginners (no experience necessary!) to pro anglers will enjoy this trip. You'll set off for 4 or 6 hours with your top-flite captain; the boat features space for 6 guests to explore this rugged, beautiful wilderness. And you'll generally be in protected waters, which are calmer than the ocean. Keep an eye out for all kinds of wildlife—bears, wolves, whales, sea lions, and more—as you work with your guide to reel in your catch, then have your catch processed to send home.
The Tours
Salmon Charter
You'll stay close to town—within 15 to 45 minutes—and in mostly calm waters. Choose from 4- or 6-hour trips and angle for the fish that Ketchikan is famous for.
Halibut Charter
Cast for these barn door–sized fish that ply Alaska's waters. On these 5- or 6-hour expeditions, you'll head out a bit further than with salmon charters—about an hour—and you may be in more open waters, depending on where the fish are biting. It's s a great chance to fish for halibut as well as lingcod and rockfish.
Combo Charter
Go out for 5- or 6-hour trips—or book an entire day!—fishing for salmon, halibut, and more as you take in the beauty of Alaska.
Cruise Ship Excursions
Make the most of your time in port! These trips have been tailored to fit perfectly into cruise ship stopovers. Choose from a 4-hour salmon charter, a 5-hour halibut charter, or a 5-hour combo charter. Or book the eco and wildlife tour, which includes a delicious smoked Alaskan salmon picnic!