Alaska Hot Springs Directory
Want to soak in a pool of steamy mineral water heated by the Earth itself? Alaska boasts at least known 20 hot springs, generated by the state's far-flung geothermal reserves from ancient volcanic action. They range from rustic community facilities (think bath houses in old buildings) to hardly touched pools in the wilderness, with most found in the Yukon River watershed of Interior Alaska or on certain islands in the Southeast panhandle.
Sail the Inside Passage and soak in the hot springs. Alaska Adventure Sailing can create a multi-day sailing adventure that includes stops at Baranof Warm Springs, Goddard Hot Springs, and White Sulphur Hot Springs.
Where Are They?
Many of the remote springs are located deep in the forest or tundra, or along the shore overlooking the ocean, and require wilderness treks or charters to reach. But once you solve the logistics and make the journey, you may find yourself relaxing in a geothermal paradise that has pioneer or Alaska Native heritage—sometimes totally alone, surrounded by lush greenery in summer or rising steam over glittering snow in winter.
Most Accessible
Chena Hot Springs (Fairbanks)
Chena Hot Springs serves as the state's marquee hot pool. Located at a privately run resort at the end of Chena Hot Springs Road about 60 miles northeast of Fairbanks, it has long been one of the most popular destinations—winter and summer—in the Interior. The reservoir has been tapped to generate electricity for the resort and emerges from ground at a scalding 165 degrees Fahrenheit. After it cools a bit, the water fills both an inside concrete swimming pool and an outdoor pond rimmed by boulders and featuring a sandy bottom. The outside pool—open even during frigid, sub-zero cold snaps—is famous for winter views of the northern lights. Visiting Chena can be done as a day trip from Fairbanks or as part of a longer stay at the resort. Visit on your own, or on a guided tour with Alaska Wildlife Guide.
Manley & Tolovana (Fairbanks Area)
Other hot springs on the Fairbanks-area road system include Manley Hot Springs (in a private greenhouse about 156 miles from Fairbanks on the Elliott Highway) and Tolovana Hot Springs, at the end of a 10-mile trail off the Elliott Highway about 93 miles from Fairbanks. Tolovana is very popular as a doable backcountry destination for skiers or snowmobilers that doesn't involve expensive air charters.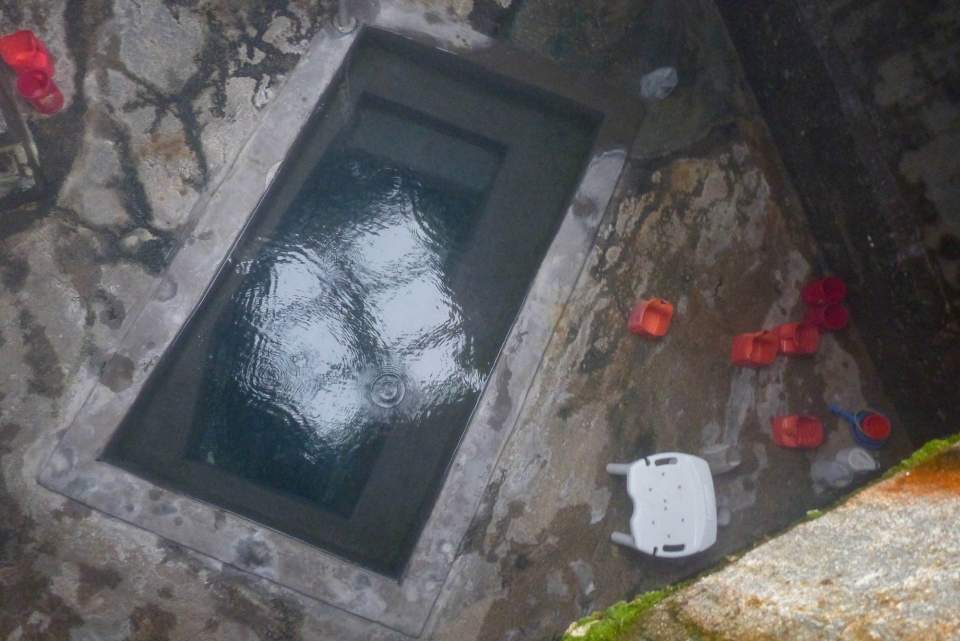 Pilgrim Hot Springs (Nome)
In the Nome area, check out historic Pilgrim Hot Springs, about 60 miles from town down a rugged 7-mile gravel road off the Nome-Kougarok (Nome-Taylor) Road.
Tenakee & White Sulpher Springs (Southeast, Alaska)
In Southeast Alaska, visit White Sulphur Springs on the coast of Chichagof Island, just a short boat ride from the fishing outpost of Pelican (about 60 miles west of Juneau.) Or try Tenakee Hot Springs, in a coastal hamlet on Tenakee Inlet, also on Chichagoff Island, about 50 miles southwest of Juneau by air and 140 miles by boat.
Hot Springs Directory
Interior & Arctic
Near Fairbanks & Nome