Drive your own Jeep across iconic Alaskan terrain on your way to an alpine lake, where you'll paddle to a shoreline camp for a delicious snack and nature walk.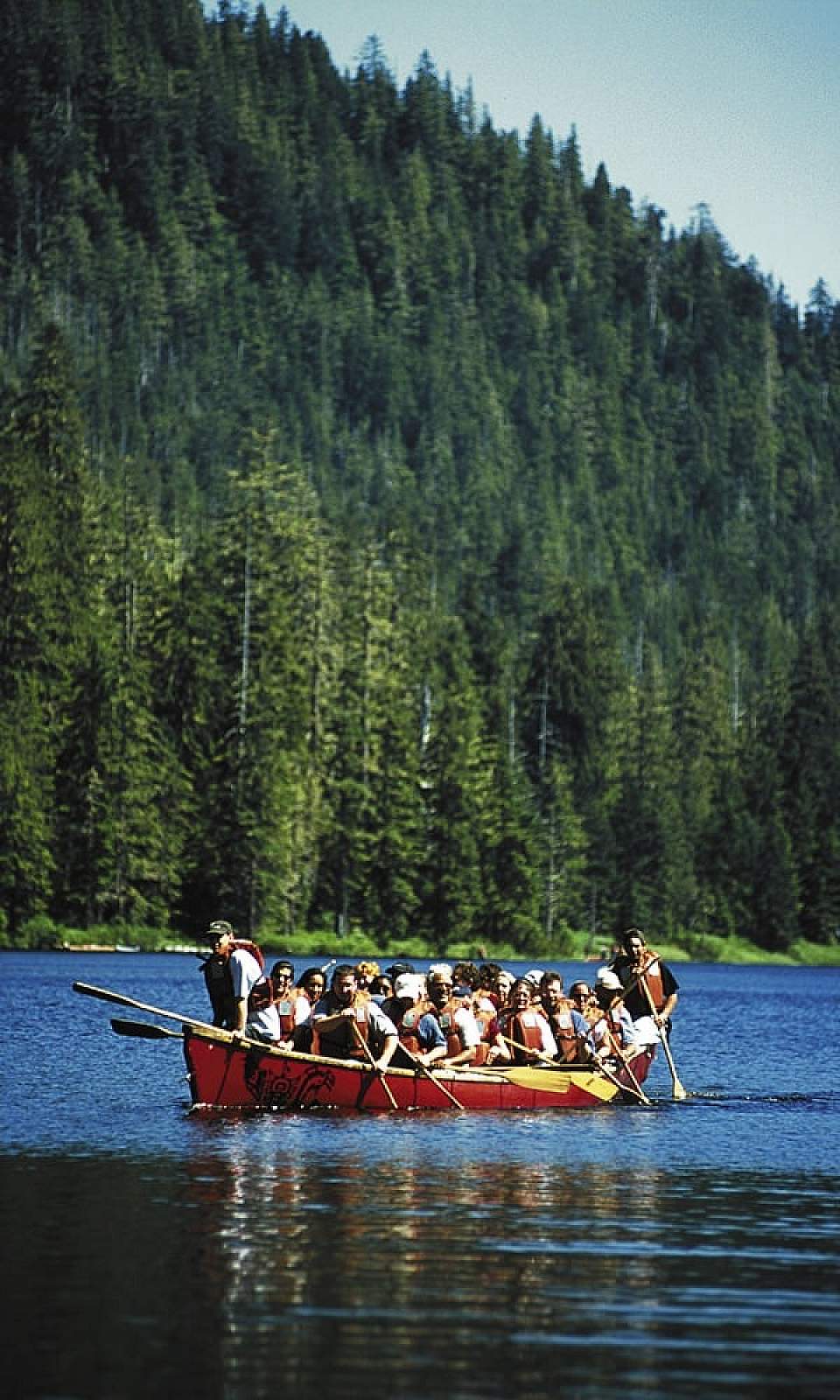 Drive Your Own Jeep
Depart from downtown Ketchikan and head out to Ward Cove, about 9 miles outside of town, the site of an old pulp mill. There you'll do a safety briefing and break out into groups up to 5 people for each Jeep Wrangler. You'll be driving the Jeep on this self-drive tour, following a guide in lead Jeep. With the interactive radio system, the guide will describe the area's flora and fauna, as well as the logging history. And, you'll have the opportunity to ask questions too.
Drive along private logging roads that wind up into the mountains, with great views looking back into Ward Cove; you'll have opportunities to change drivers along the way. Your destination is the secluded, alpine Harriett Hunt Lake. Once there, you'll get outfitted in paddling gear and load into a 37-foot, 20-passenger native-style canoe.
Paddle Across an Alpine Lake
Paddle across the shimmering lake to a shoreline camp, where a cook will have prepared a snack of clam chowder, rolls, and smoked salmon spread over an open fire—a rustic experience right on the shore. Spend about 15 minutes enjoying the snack and some storytelling, and then go on a short nature walk through a beautiful old-growth forest.
You'll then paddle the canoe back to shore where you may drive the jeep back to Ward Cove, or board a bus back to downtown Ketchikan.