Alaska Public Use Cabins with Good Fishing
You rise early, roll out of your sleeping bag, grab your fishing pole, and stroll only a few yards to cast your line into a stream or lake all your own. The forest is fragrant and morning mist hovers over the water—but you are on a mission to catch fresh fish for breakfast from pristine waters. If you are up for a no-frills adventure in a rustic cabin in the wilds of Alaska, this dream can come true for a fraction of the cost of staying at a full-service fishing lodge. All you need to do is rent one of these remarkable public use cabins.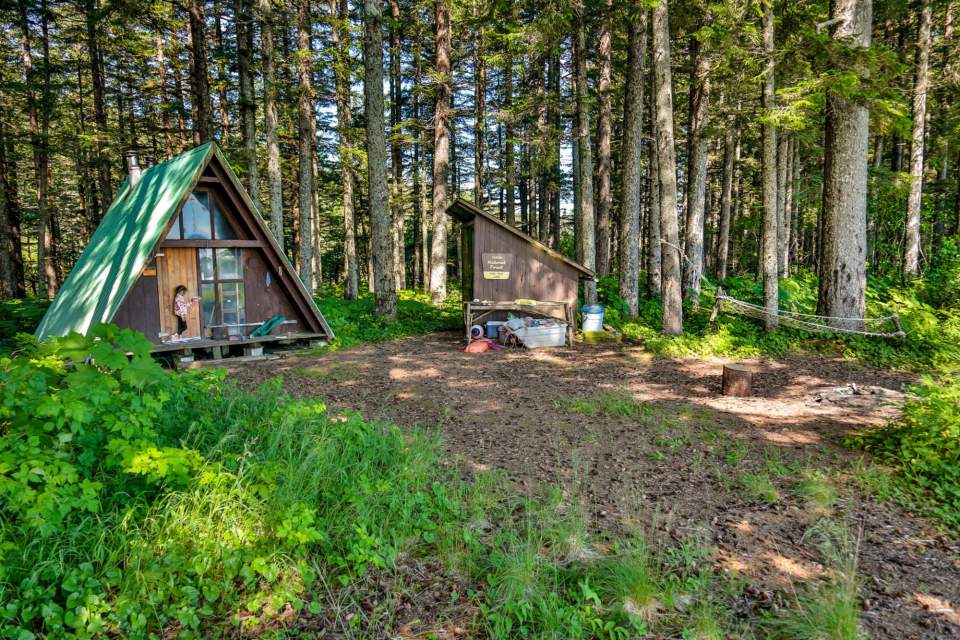 Many PUC's offer an off-the-beaten-path solitude that's missing from popular fishing holes on the road system. Often these cabins are situated on lakes or sloughs, where the cry of a loon might accompany the casting of your lure. Some of them even provide boats, or an easy chance to rent a canoe. It's a best of all worlds deal—a private backcountry fishing expedition with the security and comfort of four solid walls and a heat source.
Just remember: Public use cabins near fishing are not lodges with services. Think of the experience as comfortable camping where you handle the logistics. You'll be the guide—and the cook and firewood chopper. You usually sleep in sleeping bags with pads on a hard bench, and probably need to travel at least some distance off road.
Tips:
Read through the most recent fishing advice from Alaska Department of Fish & Game before you go so that you bring the correct tackle. For instance, some cabin locales feature Northern pike, others Dolly Varden char or rainbow trout. Some offer a shot at landing a salmon or a marine fish. Many lakes and streams are stocked, too—search the ADFG stocked lake database for the water body near your cabin.
What if you find yourself in Alaska without the right gear for your PUC fishing adventure—or any tackle at all? No problem! If near Anchorage, call The Bait Shack for a gear package catered to the type of fishing and type of fish you're after. You can take these rentals with you on all of your Alaska adventures. Just return them to Anchorage when you're finished.