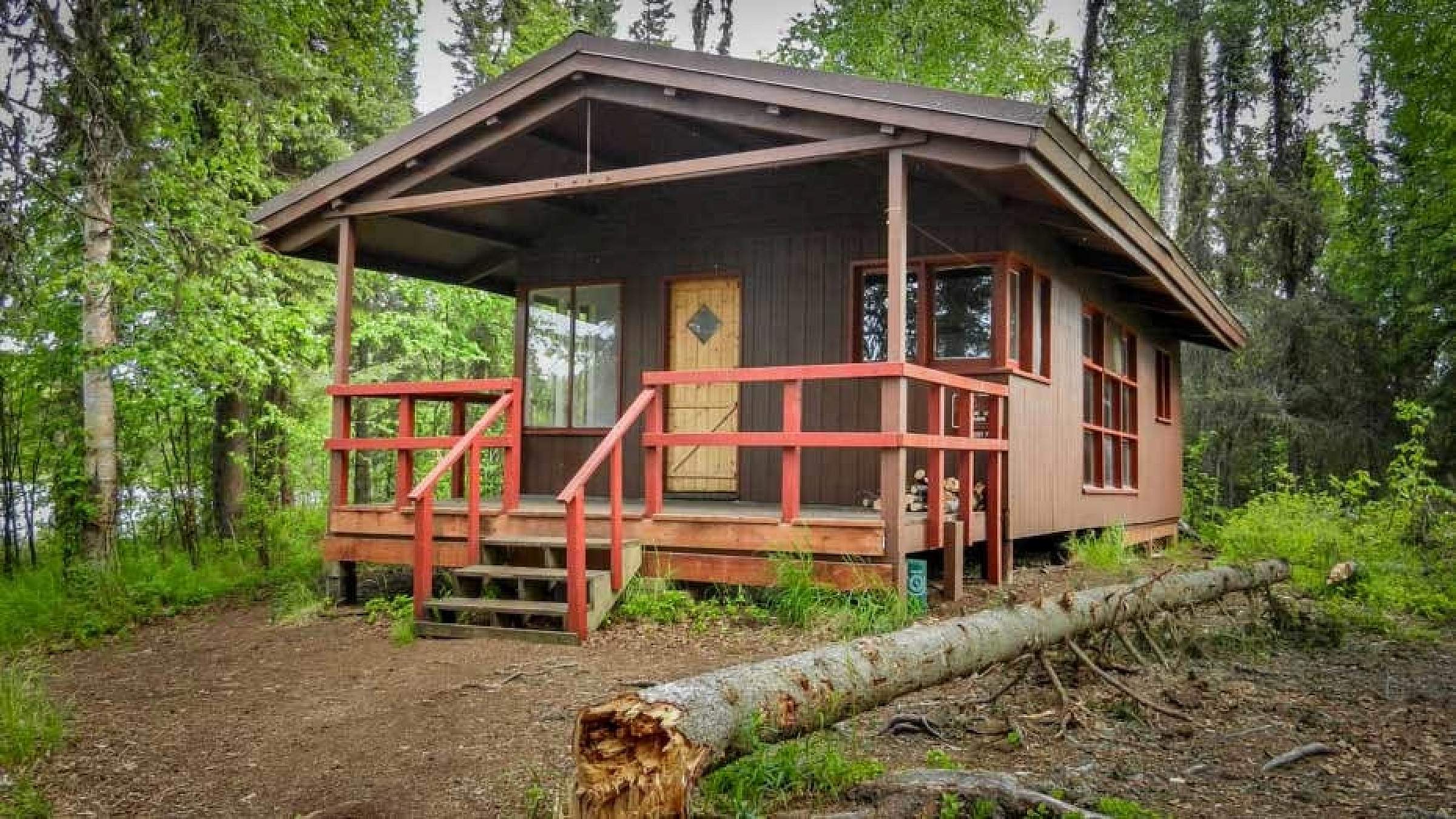 Centered on a park-like island with winding trails through the brush, Red Shirt Lake 1 is a big cabin that's an easy paddle from the launch point at end of the three-mile Red Shirt Lake Trail. From its sprawling front porch, you can glimpse water on two sides, but no major vistas. Situated in the mouth of the lake's protected northwestern lobe, the cabin is a great launch point for exploration by canoe when the main lake becomes windy and choppy.
Trees screen the cabin, making it feel secure and hidden, a place to settle in with a large group of friends and family while ignoring the outside world. The island invites exploration and kick-the-can games on endless summer days — a place where the kids won't get lost. Perfect for large families.
This backcountry cabin may be the best gateway to the 1,186-acre Red Shirt Lake, particularly known for large pike. Historically, the lake featured salmon runs and served as a summer home for Dena'ina Native groups. Dozens of private cabins line the shore of the lake's southern half.
Amenities
A 20-by-24 well-maintained cabin, with sleeping space for seven on bunks and benches. Has ample storage, wood stove and big cooking space with cabinets and storage drawers. Fire ring, picnic table and outhouse are outside.
Swans, loons and Arctic terns nest on the lake. Common wildlife includes beavers, moose and black bears. The channel leading to the main body is popular for ice fishing.
Lake water must be purified. Burnable wood may be sparse or non-existent on Cabin 1's island. Be prepared to gather and transport wood from park areas on the mainland. A camp saw may be helpful. Note: this is a large space to heat on frigid nights. Respect private property.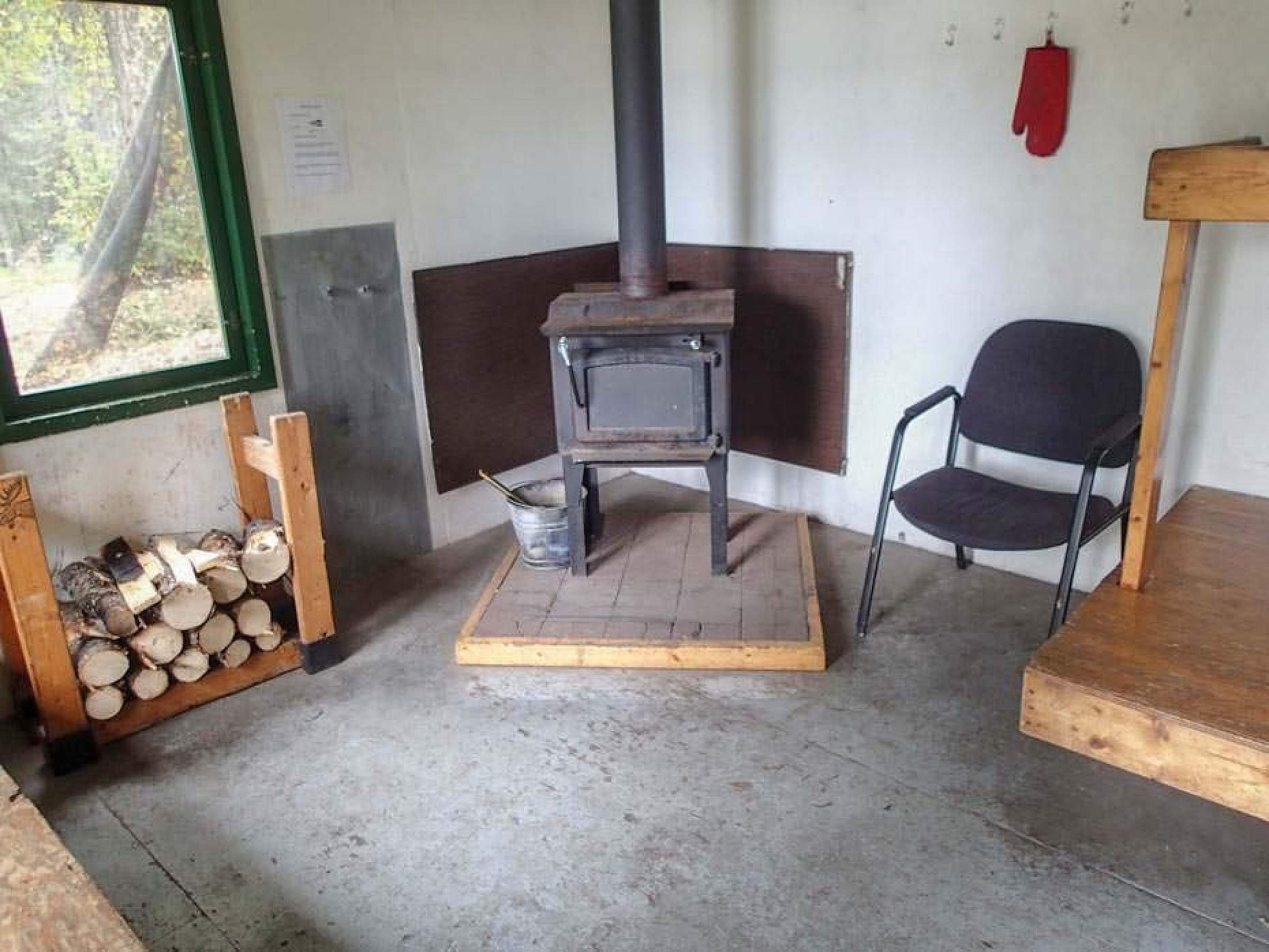 What Can You Do At Red Shirt Lake Cabin 1?
Paddle for miles along the shore and into Lynx and Fish Creeks.
Fish for Northern pike as long as your arm. (Landing nets recommended!)
Ski, snow-shoe or snowmobile on an extensive winter trail system.
Land at East Red Shirt Lake Trailhead on the eastern shore and explore an untouched Susitna Valley forest. The trail ultimately leads deep into the park, with connections to Nancy Lake Parkway and Chicken Lake.
In winter, snowmobile and ski trails cross in front of the porch for easy access to adventure or transportation.
Enjoy a large indoor space, perfect for preparing big meals or playing epic board games