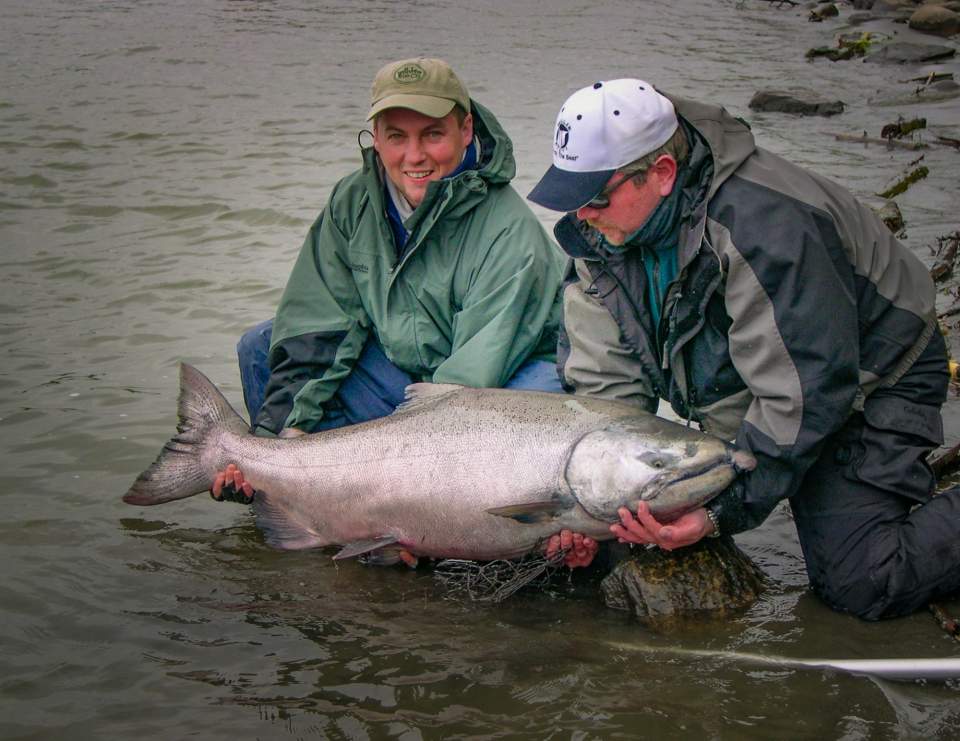 World-class fishing is the reason lots of people visit Alaska, and you can find some of the best with Great Alaska Adventure Lodge, whether you're looking to go angling in rivers or ocean.
The lodge has been running fishing trips from Anchorage for the past 30 years, so they have it down.
You'll depart from Anchorage around 7:30 am and drive 135 miles along the Cook Inlet and over two mountain ranges as you wind your way to the lodge, along the Upper Kenai River. You'll then have lunch in the lodge overlooking two rivers and the Chugach Mountains before heading out for an unforgettable day of spin fishing. Spend an unforgettable day fishing for salmon (king, sockeye, silver, or pink), depending on the season, or trophy trout. You'll have four or five hours on the river with your guide before returning to the lodge, and then to Anchorage. They can even process and ship your fish home for you for an additional fee.
Or choose one of the lodge's fishing charters—a half-day of salmon fishing, a full day of trout fishing, or even offshore halibut fishing.
You can also choose to stay at this all-inclusive lodge, built on an old homestead. Stay in cabins or luxury tents and spend your days fishing, or choose from a variety of adventures.