Photo Credit: Rod's Alaskan Guide Service Aurora Ice Fishing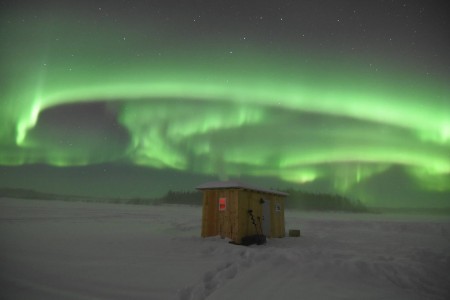 Season: November–March $199+ 4+ hours
See­ing the North­ern Lights is an unfor­get­table win­ter­time expe­ri­ence. Of course, you nev­er know quite when (or even if) Moth­er Nature is going to unleash the dis­play into the night sky. So while you wait, you'll be try­ing your hand at anoth­er activ­i­ty that's unique to the Alaskan win­ter: ice fishing!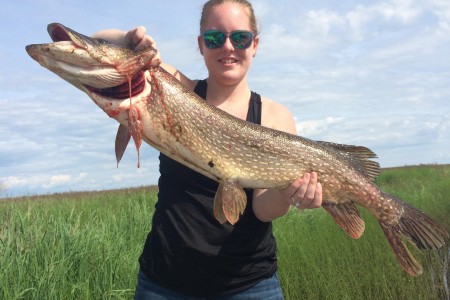 Season: Winter: November - March | Summer: June - August $139+ ice fishing, $315+ fly-in fishing 4+ hrs
Expe­ri­ence Alas­ka fish­ing off the grid — whether you want to fish for world-class-tro­phy pike dur­ing the peak sum­mer sea­son or expe­ri­ence the fab­u­lous­ly unique sport of ice fish­ing in win­ter. This oper­a­tor based in North Pole will coach you, based on what­ev­er your skill lev­el, and take you to spots so spe­cial that own­er, Rod Pang­born, takes his own fam­i­ly there.