Port Protection Fishing Charters
Get a sense of what a unique opportunity it is to fish miles of wild coastline, and discover spots that have never been fished before.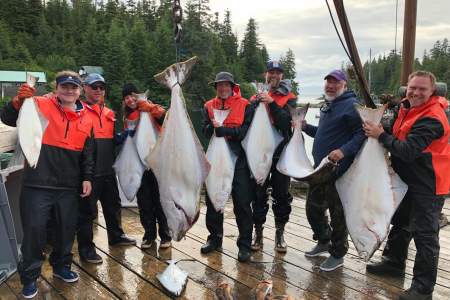 Season: June - September
5 - 6 days
Spend three exhil­a­rat­ing days in remote Alas­ka fish­ing for mon­ster Kings, shiny sil­vers and tasty hal­ibut, not to men­tion mam­moth ling­cod and rock­fish. Troll the waters of Prince of Wales Island with expert guides from Under­dog Sport Fish­ing. They know the area, have a pas­sion for fish­ing, and will show you the Alas­ka of your dreams.