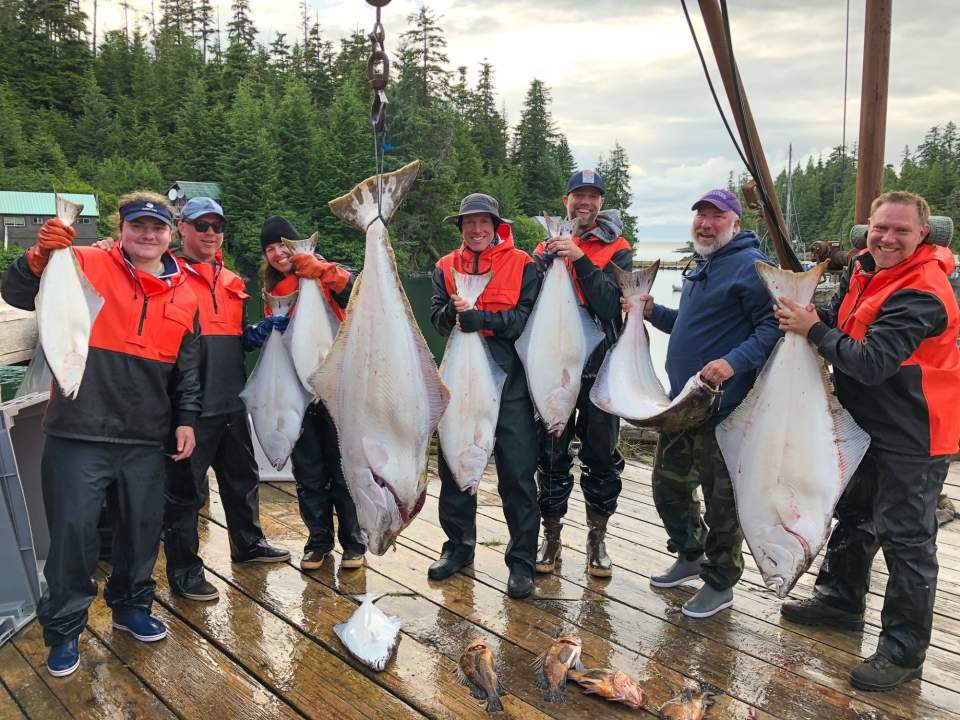 Sport fishing in Alaska is an angler's dream, and there are many legendary places where you can throw in your line. Years ago, Prince of Wales Island ingrained itself on the fishing psyche of Captain James Thomas, owner of Underdog Sport Fishing. Here in Alaska's southeast, surrounded by the spruce and hemlock of the Tongass National Forest, the fishing is superb, the people are down-to-earth, and adventures arrive daily.
Underdog's premier, multi-day fishing excursions – based in Port Protection – reveal the raw and rugged spirit of Alaska, the one you've probably seen on television. But video can't deliver the smell of the fresh ocean air, the feeling you get in your gut watching eagles soar above, or the satisfying burn of your muscles as you crank up a 100-pound halibut. You've got to show up in person for that.
The allure of Prince of Wales Island
Just getting to Prince of Wales Island is your first adventure. Although it's the third largest island in the United States, it's remote enough that you've have to fly in or take a ferry. While it takes some effort to get here, there are distinct advantages:
First dibs on the salmon! Situated on the edge of the Alexander Archipelago, the salmon hit here first, before migrating up to other hot spots further north.
Little to no fishing pressure; close to the fish. The fish are plentiful, which changes the whole experience. No jockeying for "the" great fishing spot, as there are countless great fishing spots within minutes of getting in the boat.
Protection from the weather. Summer days can be gorgeous, with temps up in the 80s. But since it's a temperate rainforest, you'll probably see rain as well. Thousands of islands – some large, some as small as your driveway – offer plenty of coves and shoreline for hiding out from the wind and rough waters.
Marine life on display, every day. You came for the fish, but you'll probably also get a whale show. This part of Alaska is a feeding ground for humpbacks, and it's typical to see playful otters, massive sea lions and the occasional orca.
Proximity to other Prince of Wales Island attractions. You could follow up your sea fishing charter with an exploration of the island's 1,500 miles of roads, many constructed back in the height of the logging industry. You can spot black bear, Sitka black-tailed deer and plentiful waterfowl.
Everybody loves an Underdog Sport Fishing trip
After making the effort to get to Prince of Wales, a multi-day charter makes the most of your travel investment and gives you plenty of time on the water. You'll have five full days of expertly guided fishing on a comfortable boat with top-of-the-line equipment. Rain gear, tackle, and bait are all provided, and even the Captains' tall tales are complimentary! Rest up in the evenings at a local lodge with fresh, hearty meals to keep you fueled up for more fishing the next day.
You'll target different species based on your interests and what's available. All five Pacific salmon species migrate through here at different times of the summer. Trophy Kings are the main attraction, of course, followed by feisty silvers. There's excellent bottom fishing all summer for halibut, lingcod and yelloweye rockfish.
Capt. James is committed to making sure you have an incredible trip, so these charters aren't cookie-cutter. He adapt's to the size of your group and your preferences. Maybe you'll spend 8 hours on the water fishing catch-and-release, or maybe you're ready to head in at noon after your group limits out. The day is yours, and it should be unforgettable.
Year after year, many of the same fishermen return for another Underdog Sport Fishing charter, leaving with a box of vacuum-packed fish and a resolution to return again.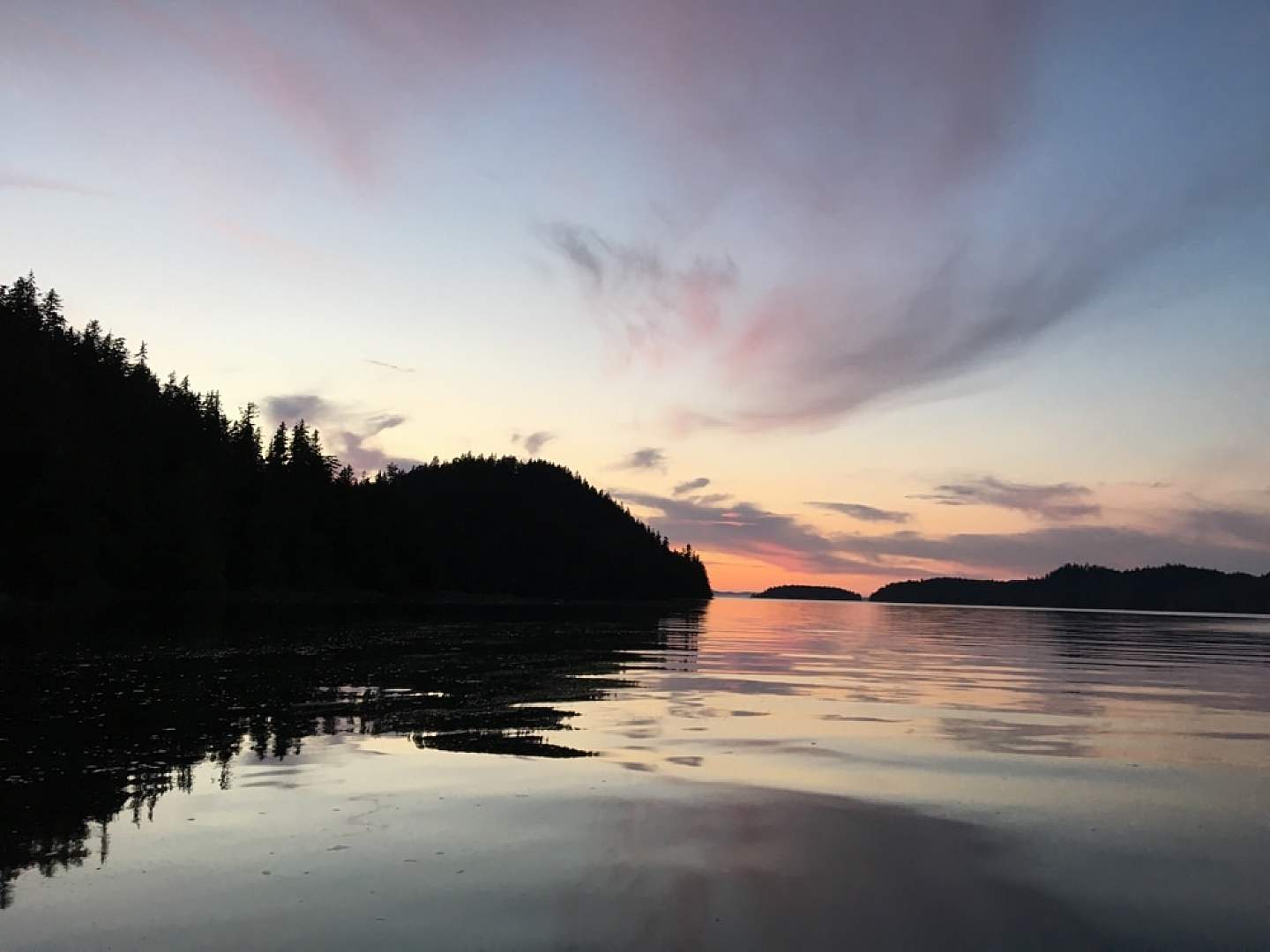 Fishing in Port Protection
Underdog Sport Fishing is the only guided fishing charter operator in Port Protection (pop. 40), so you get a sense of what a unique opportunity it is to fish here. Spend a few days and you'll get a feel for this quaint seafront community, which Captain James calls, "one of the the coolest places on earth." You're a five-minute boat ride from spectacular fishing waters, and can even land some beauties right off the dock. There's absolutely no fishing pressure. In fact, miles of wild coastline offer up spots that have never been fished before. Port Protection is remote and has its own little quirks. For instance, there's pretty good wi-fi, but not-so-great cell service.
You won't need to check in with the real world too often though, as you'll spend most of your time fishing and chatting it up with the locals, some of whom are featured on National Geographic's "Port Protection" reality show.
Kick back in the afternoon at the waterfront lodge if you limit out early, or in the evening, when they'll fill up your plate with fresh prawns or other local seafood.
More about Underdog Sport Fishing
Captain James had been dying to come to Alaska since he was a kid. After college, he lived in the state year-round and still remembers the thrill of catching his first King, a 45-pounder, in the Kenai River. Although he's explored other parts of the world since those days, he still returns every summer to Prince of Wales Island, where he finds the heart of Alaska in hidden coves, forested hills, and in the residents who work hard to survive in this rugged landscape year-round.
Capt. James is passionate about fishing, enjoys sharing knowledge learned from decades on the water, and also likes meeting new people. The result? Underdog Sport Fishing, where he combines experience and personality to create memorable fishing trips for anyone, whether CEO or regular Joe. "It's a big responsibility," he says. "I get to do this every day. A lot of people get to come out maybe once a year, maybe a couple of times in their life. I don't take that lightly."
Behind the name
"What is he?" people kept asking Captain James about his little rescue dog. The waif of a canine was definitely part Jack Russell terrier. The rest of him was all heart. Izzy, no more than 10 pounds soaking wet, was unstoppable, fearless, and beloved by everyone. In its name, Underdog Sport Fishing pays homage to a dog that escaped death at the pound to live an adventurous life on an Alaskan charter boat.
The logistics
Regular flights are limited, so you'll probably want a charter, which lands right at Underdog's dock. The costs are higher overall, but the experience is as Alaskan as it gets. Full disclosure: Stay five days and you'll want to move here.