Photo Credit: Hell Bent Fishing Charters
Willow
45 min south of Talkeetna • Willow Creek, Montana Creek, Little Chulitna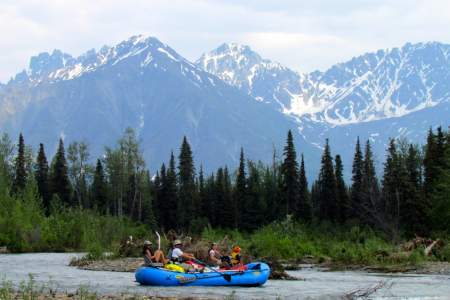 Explore the rivers of south­cen­tral Alas­ka on a float or fish­ing trip guid­ed by Hell Bent Fish­ing Char­ters. Raft along a scenic riv­er hid­ing away just min­utes off the road sys­tem. It fits per­fect­ly into a half day or full day, when you want to step out of the hus­tle and bus­tle of your vaca­tion and into authen­tic Alaska.
Talkeetna
Fish the Talkeetna, Susitna & Chulitna Rivers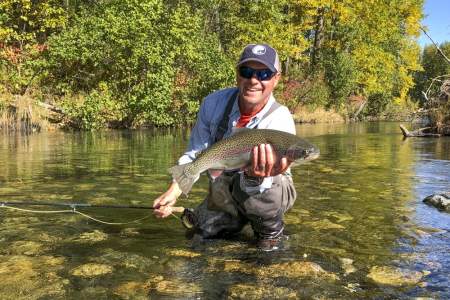 Season: Year Round $235+ per person 4 hrs - Multi-day
Join Dave Fish Alas­ka on a pri­vate fish­ing excur­sion in Tal­keet­na. Choose from a vari­ety of trans­porta­tion options and fish for Alaska's icon­ic species with the help of our expe­ri­enced guides. No expe­ri­ence is nec­es­sary, all lev­els are welcome.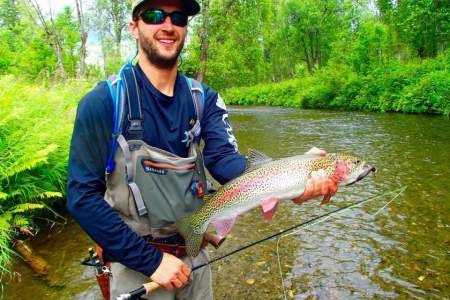 Season: May through October $200+ 5 - 8 hours
Fish more of the hot spots with Phan­tom Char­ters, a fam­i­ly com­pa­ny run by folks who live to fish and bring a life­time of insid­er knowl­edge to your trip. Using spe­cial, shal­low-run­ning boats to get into hard-to-reach waters, they'll take you to best riv­er fish­ing around Tal­keet­na. Wan­der the bank and cast for Sil­vers, Chums, Pinks, and Sock­eyes, or troll from behind the boat as well as shore fish for the Big Kings.