You may have heard of fishing on the Kenai Peninsula, but here's a little-known secret: The Copper River Valley offers some of the best king salmon fishing in all of Alaska, in fact 60 pound kings aren't unheard of! Don't miss your chance to fish these waters for salmon and other species on a float trip with AK Fish Charters.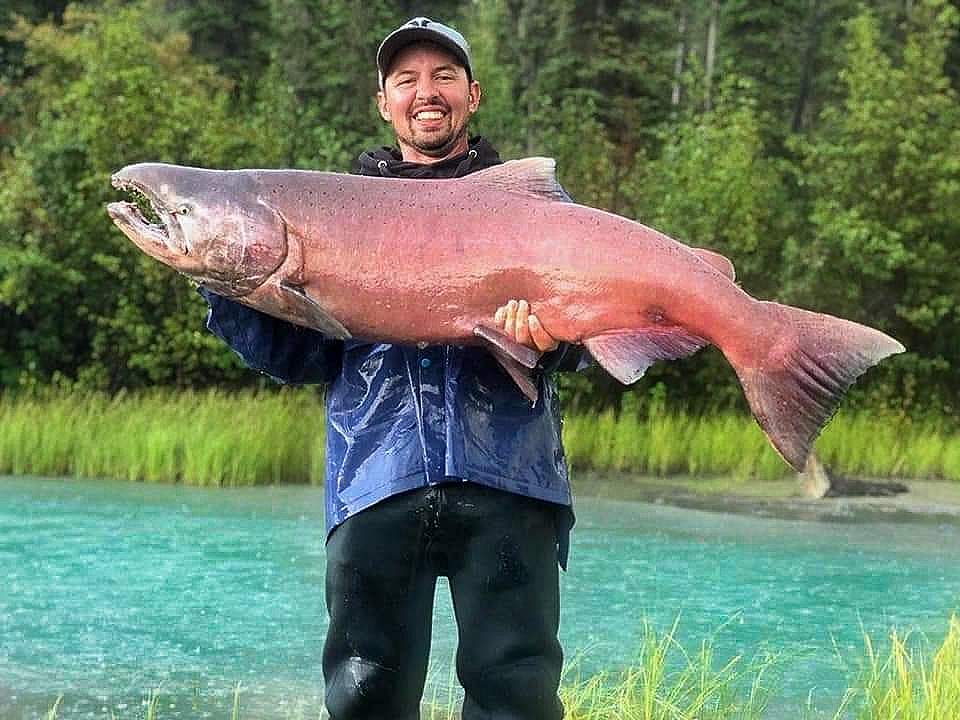 Float and Fish
When you travel with AK Fish Charters, just getting to your fishing spot is part of the adventure. You'll start by taking a 4WD down to the put-in spot, then setting off with your intimate group (a ratio of four guests to each professional guide) on a scenic float trip through the Alaskan wilderness. The raft—unlike a motorboat—not only makes for a more personal and authentic experience, but it also allows you to reach places other boats can't. Plus, you won't scare the fish or other wildlife. Your destination is a semi-remote area with fewer people than many of the super-popular fishing spots. But it offers amazing fishing; in fact, it's currently one of the best open king salmon fisheries in the state.
Then get ready to fish. Never done it before? No problem! You'll get lessons in proper technique as you angle mostly from shore. You'll be on the Gulkana or Klutina rivers—tributaries of the Copper River famous for sockeye salmon known as Copper River Reds. You'll also be after monster-size king salmon, which average 40 pounds…though catching a 50-plus-pound fish is pretty common! You may also catch Dolly Varden, or catch-and-release species of trout and grayling.
And of course, AK Fish Charters will process your fish at the end of the day, along with a recommendation on where to freeze your catch and ship it home—the ideal souvenir of your fishing adventure in Alaska!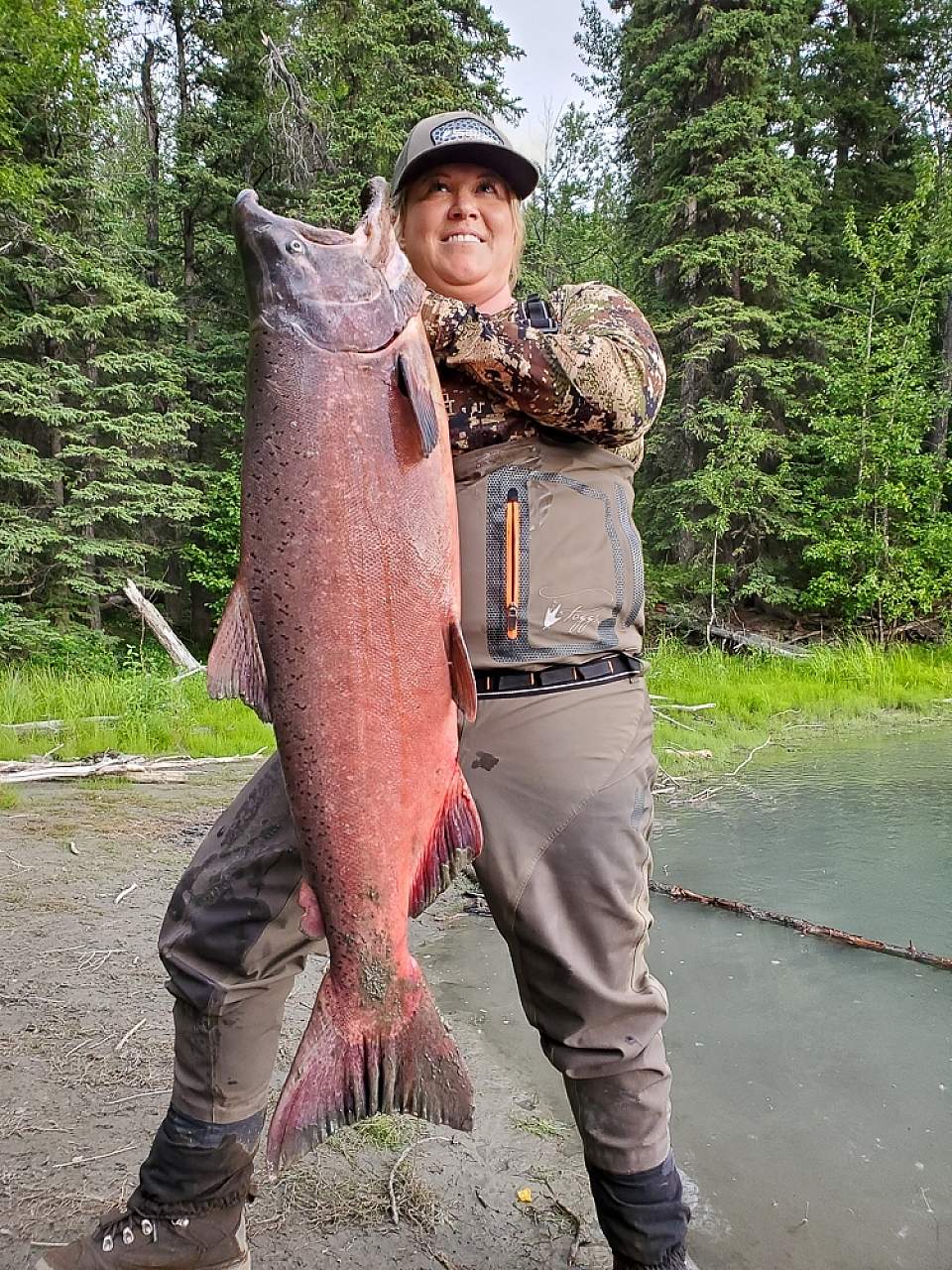 Charter Options
Day trips on the Gulkana or Klutina rivers
These 8- to 10-hour tours begin in the morning, with a float of anywhere from 7 to 21 miles. On the Gulkana River, you'll find Class I and II whitewater, while the Klutina features Class III (you can opt to go through the big rapids or around them). You'll be fishing along the way, with all your gear provided, as well as snacks and water.
Overnight trips on the Gulkana River
Up for a big adventure? Take an unforgettable 5-day/4-night fishing expedition! With your wilderness guide, you'll float about 50 miles of river. Expect whitewater between Class I and Class III, and count on seeing many more moose and caribou than people. Book during the salmon season and you'll be fishing for the delicious fish as well amazing rainbow trout in the lower reaches of the river, and trout and grayling in the upper section. Included is your guide, all gear and food (the guide will cook breakfast and dinner; lunch will be on the river), plus tent and sleeping pad.
About AK Fish Charters
Owner and guide Aaron grew up fishing the Great Lakes near Upstate New York, and the dream was always Alaska. As luck would have it, the Army brought him here. He retired from the military and started his guiding business in 2017, but he's been fishing these waters since 2010.