Best Shore Excursions On An Alaskan Cruise
Many Alaska cruise visitors ask us, "Alaska cruises offer hundreds of shore excursions-which are the best and most unique?"
Well, we've done the legwork for you, and you find the answers to that question here. Since our film crews have shot more than 150 Alaska cruise excursions in the past few years, we know them intimately.
But we aren't the only experts-so are the thousands of passengers who have taken Princess shore excursions, Holland America shore excursions, Carnival excursions, and all other ship excursions. Since cruise lines track customer satisfaction through surveys, we talked with senior Alaska cruise line executives for their thoughts on which tours consistently please their guests. We also asked Alaska shore excursion operators the famous question, "Of course, your shore excursion is best. But if yours is best, what's second best?"
Below is the result is our list of recommended cruise ship excursions.

Or jump to excursions by town: Ketchikan | Juneau | Skagway | Haines | Sitka
Ketchikan Shore Excursions & Tours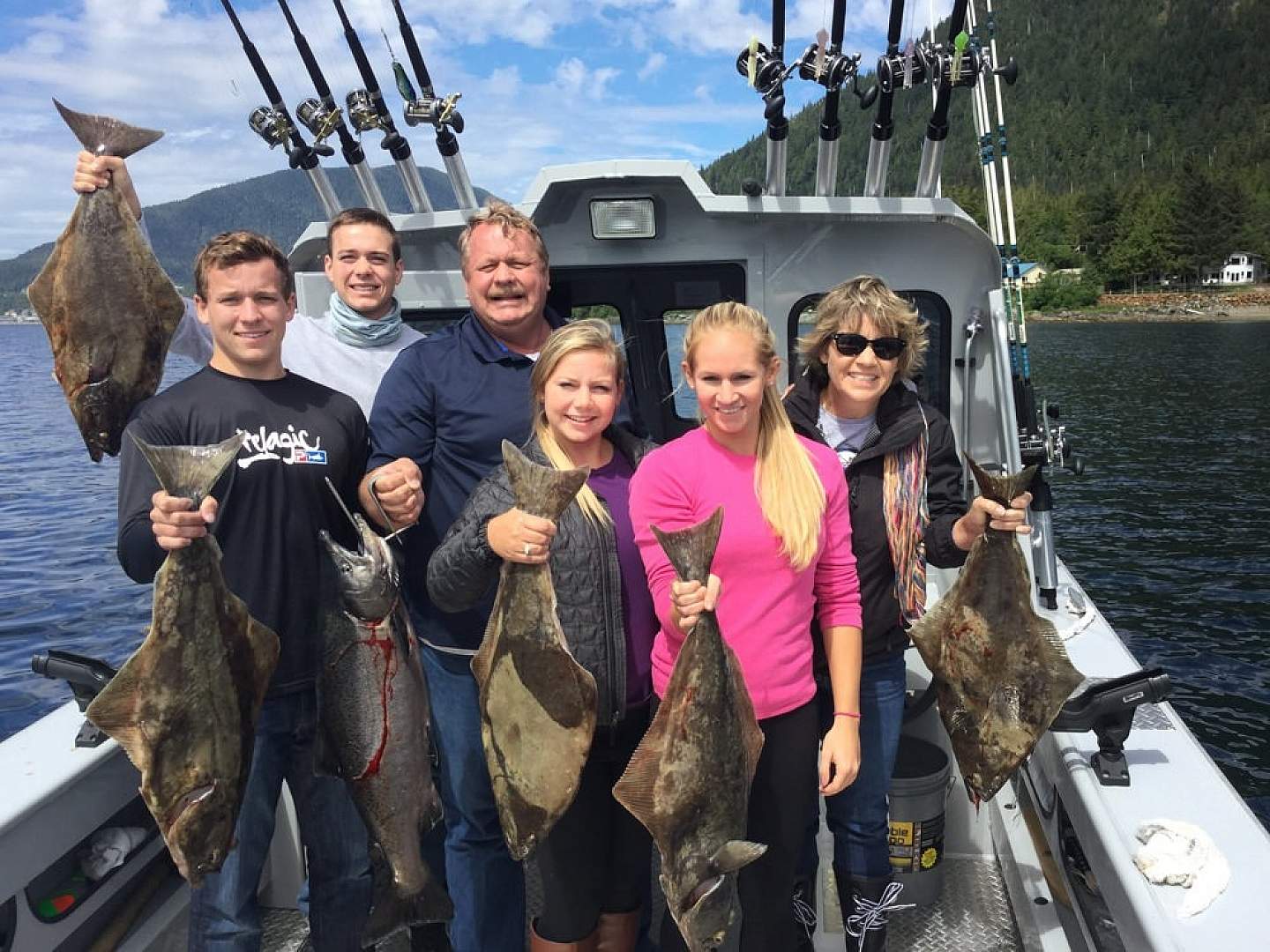 Fishing
Listen up, anglers (or non-anglers): There are a lot of fish in Ketchikan, so your chances of catching one here are excellent. The best time to cast your line is when the pink salmon are running, in mid-to-late summer. In fact, they return to the streams around Ketchikan by the thousands. While many Alaskan "fish snobs" turn their nose up at pink salmon and prefer king or sockeye salmon, nothing beats the excitement of catching your first wild Alaskan salmon.
If you're an avid fisherman and your cruise itinerary also includes Sitka, fish there too! Sitka faces the open Pacific Ocean, so there's often a wider variety of species, including king salmon and halibut.
Helicopter Flightseeing
Get a thrilling, bird's-eye view of Alaska's snow-capped peaks, mountain lakes, waterfalls, and more on an unforgettable helicopter flightseeing tour from Ketchikan. The steep terrain in this area makes for perfect flightseeing in a helicopter, where you can get closer to scenery than you could in a fixed-wing aircraft—and you can even touch down on a stunning mountain or at the base of a waterfall.
Zodiac Tours
Explore the gor­geous, dynam­ic scenery and wildlife around Ketchikan by get­ting out on the water in a low-impact Zodi­ac with Out to Sea Expedition Company — an authen­ti­cal­ly Alaskan way to trav­el! Every expe­di­tion is dif­fer­ent as there's flex­i­bil­i­ty for some spon­tane­ity. You can spend extra time in a place if there's a mag­i­cal, Nation­al Geo­graph­ic-type moment happening!
Sea Kayaking
Expe­ri­ence kayak­ing in Alas­ka the way it should be — away from the crowds — with these unique Ketchikan pad­dling tours offered by Alaska Kayak Company. They'll make you feel like a true explor­er. Your small group (usu­al­ly just 4 peo­ple) will board the company's com­fort­able boat and set off from the Ketchikan cruise-ship dock, leav­ing the big ships and the crowds behind. Choose from a 3‑hour tour, or 5‑hour kayak and hike tour.
Canoe Adventures
Pad­dle all around a shim­mer­ing lake, look­ing for wildlife on the shore and rev­el­ing in the spec­tac­u­lar moun­tain views that sur­round you on the Rainforest Canoe Adventure and Nature Trail Tour offered by Alaska Travel Adventures. You'll stop off at a shore­line camp to enjoy a snack over an open fire. When you're fin­ished, you'll go on a short walk through a dra­mat­ic old-growth forest.
Or, opt for the Backcountry Jeep and Canoe Safari. You'll dri­ve your own jeep along pri­vate log­ging roads that wind up into the moun­tains, on your way to an alpine lake. Pad­dle across the shim­mer­ing lake to a shore­line camp for a deli­cious snack over an open fire. Enjoy some sto­ry­telling, then go on a short nature walk through a beau­ti­ful old-growth forest.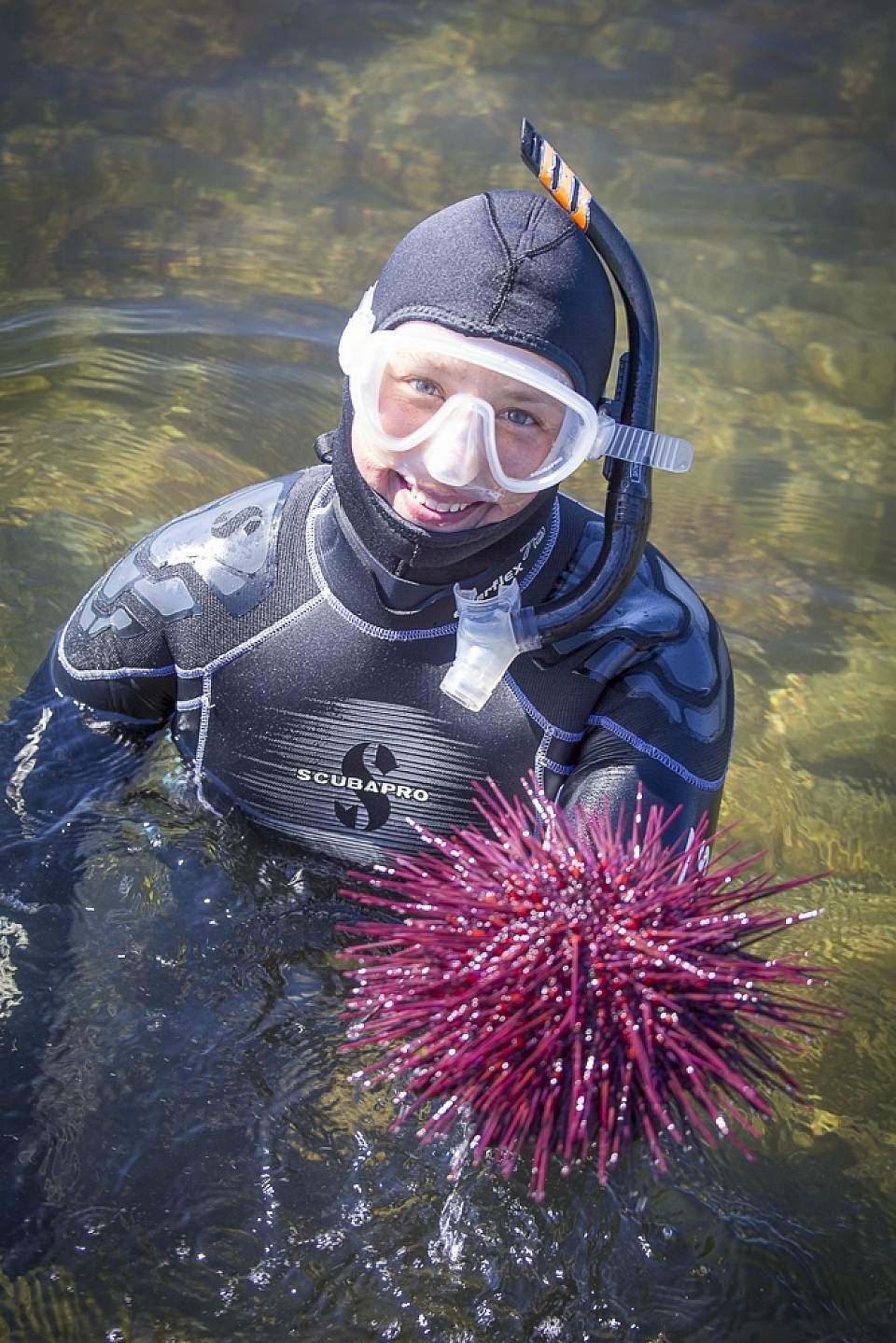 Misty Fjord Floatplane With Landing
With huge granite cliffs rising straight up from the sea and the sheer beauty of the area, Misty Fjords offers a unique Alaskan flightseeing experience—very different from other Inside Passage areas like Juneau or even a Denali flightseeing tour. This is a great chance for a truly Alaskan experience: to ride in a floatplane and land on a pristine wilderness lake.
Begin with an aerial overview of Misty Fjords National Monument and those granite cliffs. Just beyond is a series of small, remote mountain lakes that would be next to impossible to reach on foot. Your pilot picks out one of the lakes, lands the floatplane, and turns off the engine. You can step out on the pontoon, breathe in the fresh air and listen to the silence.
Saxman Totem Village with Lumberjack Tour
A visit to Southeast Alaska is not complete without an introduction to the area's original inhabitants. Their fascinating history and culture is one reason Ketchikan is such a special place to visit. Another important element of the town is the logging industry, which was one of the mainstays of the Ketchikan economy through the 1990's. This tour introduces you to both.
The Saxman Village tour offers a deep look at the culture overall, and particularly their totem poles. In fact, Saxman Totem park is one of the world's largest collections of totem poles, and your guide will help explain the stories and symbolism behind them. The Lumberjack show is an entertaining look at the world of logging and the skills needed to survive in this dangerous industry. Lumberjacks compete in a dozen events including sawing, chopping, axe throwing, and log rolling.
Snorkel Tours
Don a wetsuit, mask, fins, and snorkel and get an up-close look at the unique sea creatures of the 49th state: urchins, sea stars, crabs, sea cucumbers, and possibly even a whale, seals, or sea lions with Snorkel Alaska. That water may be chilly—the average temperature in summer is 55 degrees—but don't worry: Your wetsuit will keep you warm. You'll spend 60 to 90 minutes swimming and resting while taking in the majestic underwater kelp forest that's teeming with life and looking for the occasional orca or sea lion. Then head back to the office for a hot shower and hot drinks!

View all shore excursions in Ketchikan.
Juneau Shore Excursions & Tours
Dog Sledding with TEMSCO Helicopters
Most folks identify Alaska with dog sledding. But since dog sledding is a winter activity, cruise ship visitors in the early days never had a chance to experience it. That all changed when helicopters became readily available to travelers. On this wildly popular tour with TEMSCO Helicopters, you travel to the Juneau Ice Field by helicopter and get a chance to travel by dog sled on a stretch of gorgeous glacier. Sure, it's expensive—it's also unforgettable.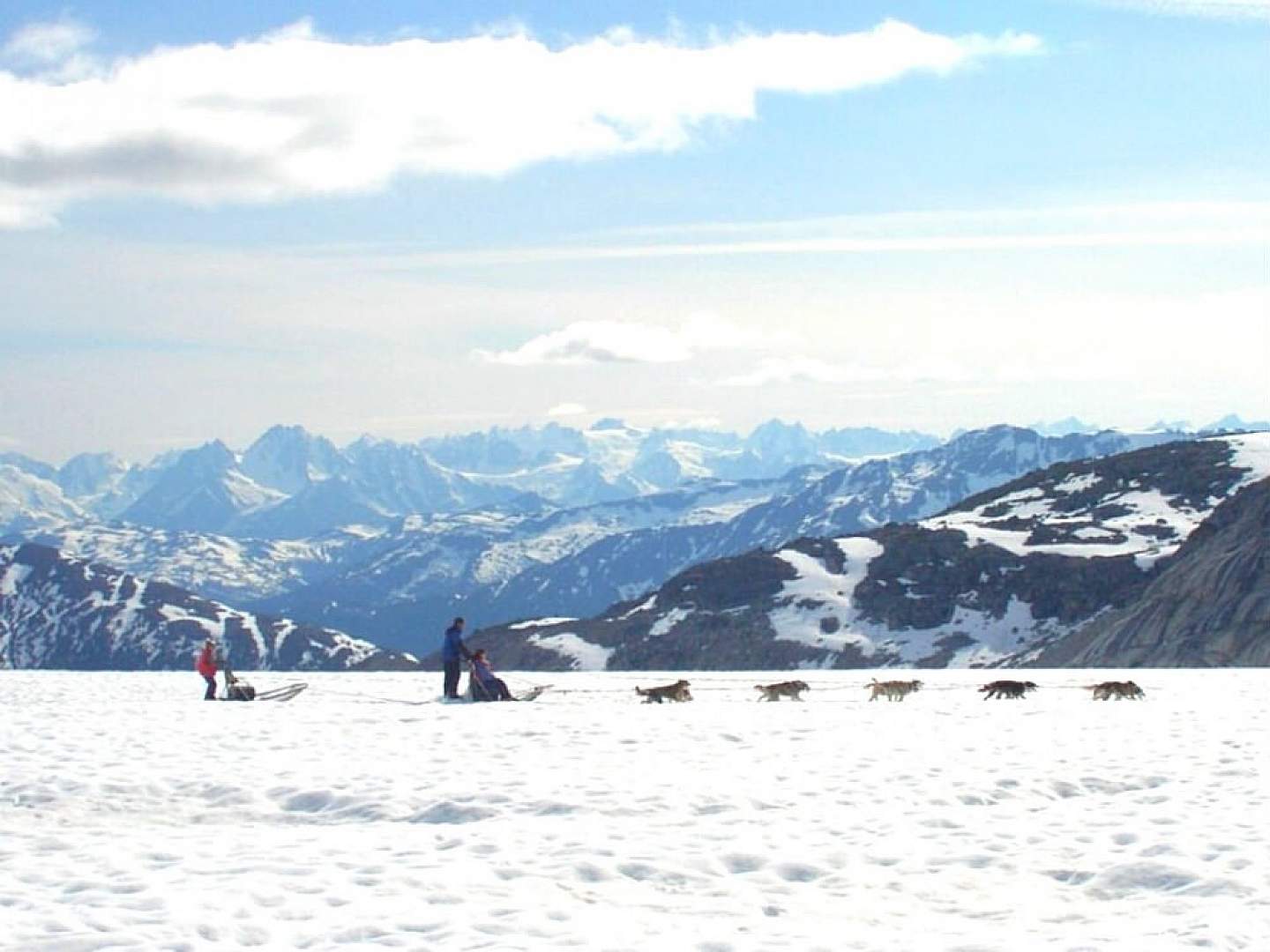 Glacier Trek
Explore a glacier on foot! On this tour, you'll travel to the Juneau Icefield by helicopter, don your crampons, learn to use your ice axe, go for a walk in this beautiful, surreal environment. There are different activity levels depending on how active you want to be.
Rafting the Mendenhall River
If you're looking to go whitewater rafting in Southeast Alaska, the Mendenhall River rafting trip is your only option. So don't miss out! You start with a float in Mendenhall Lake with a view of the blue-tinged Mendenhall Glacier. The current picks up, and soon you're bouncing through some mild, Class III rapids with ice cold water splashing in your face. The river winds through the forest, and you end the trip floating through a Juneau neighborhood. Watch for real Alaskan wildlife, like a family barbecuing salmon in their backyard!
Taku Lodge with Salmon Bake
This long-running favorite tour combines a number of appealing activities into one trip: a scenic glacier flight with Wings Airways, a float plane landing, a visit to a remote lodge with a chance for a guided nature walk, and a barbecue of king salmon (the favorite of the five species of salmon for many Alaskans).
That remote lodge is the Taku Lodge, built in 1923 and located just across the river from the advancing Taku Glacier (that's right… it's one of the few glaciers in Alaska that's actually advancing). Get out and enjoy the lodge and its wilderness ambience. Local guides offer a short nature walk on a wilderness trail, or you may choose to relax. Then enjoy a time-honored Alaskan tradition—the salmon bake. The succulent grilled salmon attracts bears, of course, and you may be lucky enough to spot one!
Whale Watching
The combination of plentiful marine plankton and favorable currents makes the waters near Juneau a popular feeding area for humpback whales. And Juneau has a reliable number of humpback whales feeding in the nearby channels.
Captains and Guides know where to find them, and you'll learn a lot about these gentle giants along the way. Bring your camera: you may even catch a whale "lunge feeding" or "breaching." And while humpbacks are the highlight, you may also see orca whales, harbor seals, sea lions, and bald eagles. See recommended whale watching tours in Juneau.
Scenic Tram
Take a five-minute ride on the Goldbelt Tram from the cruise ship pier to the Moun­tain House, 1,800′ up Mount Roberts, where the Chilkat Moun­tains, the Gastineau Chan­nel, down­town Juneau, Dou­glas Island, and Admi­ral­ty Island spread out before you. Vis­it the gift shop, restau­rant, live bald eagle dis­play, and nature cen­ter. Check out the wildlife view­ing plat­forms and fol­low the self-guid­ed trail marked by Native totemic carv­ings for access to upper alpine hiking area.
Canoe & Mendenhall Glacier Hike
Both Liquid Alaska and Above & Beyond Alaska offer the unforgettable experience of a canoe trip to the glac­i­er, followed by a trek near the gor­geous blue ice. Paddling on the lake gives you an incredible vantage point to view the glacier and its enormity. Then, stepping on land, you'll see the effects of glacial erosion and listen for the movement of this living river of ice.
Bear Viewing
When cruising, taking a dedicated bear viewing tour is your best chance of seeing a bear.
Pack Creek Bear Tours offers ful­ly guid­ed adven­tures to Admi­ral­ty Island or Chichagof Island, each home to more than 1,500 brown bears! After a beau­ti­ful 20- or 25-minute float­plane ride, you'll land on a remote beach. Take a short walk to the bear-view­ing area, where you can watch these mag­nif­i­cent crea­tures for hours in their nat­ur­al environment.
Above & Beyond Alaska also offers tours on Admiralty Island. You'll board a floatplane for a dramatic, 20-minute flight to see the brown bears. From mid-June through the end of August the plane lands near Windfall Island, where you'll kayak across the area's shimmering waters for about an hour, before landing on the beach at your bear viewing location. (From May 15–mid-June and September 1–10, however, you'll fly straight to Pack Creek Bear Sanctuary, kayaking not included.)

Sightseeing & History
The Juneau-Douglas City Museum sits on the site where Alas­ka offi­cial­ly became a state. View the exhibits and watch an award-win­ning doc­u­men­tary about the city. Plus, the City Muse­um doesn't end at the building's walls. From May to Sep­tem­ber, you can take walk­ing tours of his­toric down­town Juneau and the Alas­ka State Capitol.
Take a spin through Juneau on a fun bike tour with Cycle Alaska. It's a great way to explore Alaska's cap­i­tal city, with lots of scenery and his­to­ry along the way. Choose from one of sev­er­al options. There's a bike and brew tour, which includes see­ing the Menden­hall Glac­i­er as well as a tast­ing of Alaskan beers. Or ride your bike out to Dou­glas Island for a tram ride, 1,800 feet up Mt. Roberts for some spec­tac­u­lar views.
View all shore excursions in Juneau.
Skagway Shore Excursions & Tours
Train with Liarsville
The White Pass and Yukon Route train is the most popular tour in Southeast Alaska, and rightfully so. It's a comfortable, scenery-filled trip: you'll pass glistening glaciers, snow-capped mountains, and crystal clear lakes surrounded by spruce trees. It's also a chance to step back in time: This is the same route traversed in the winter of 1898 by thousand of gold-hungry stampeders. You can still see remains of the famous "Trail of '98" from the train.
Best of all, there are dozens of options to combine the train tour with another activity. History buffs can add a visit to Liarsville, a re-created gold rush camp complete with Vaudeville entertainment and a salmon bake.
White Pass Train with Bike Ride
This is the tour to take if you want to combine a train trip with some action. Ride this historic train up the White Pass summit. Then, when you reach the top, get outside and ride a mountain bike back down. The road drops about 3,000 feet in 10 miles—it's an exhilarating ride.
Dog Sledding or Helicopter Flightseeing
Most folks identify Alaska with dog sledding. But since dog sledding is a winter activity, cruise ship visitors in the early days never had a chance to experience it. That all changed when helicopters became readily available to travelers. On this wildly popular tour with TEMSCO Helicopters, you'll fly over the Denver Glacier by helicopter, then land there to visit a dog camp. You can take a ride on the sled and even learn the basics so that you can take the reins yourself. Definitely an unforgettable experience!
Glacier Bay Flightseeing
Several factors make Skagway an ideal port for flightseeing. One of course is the spectacular view of Glacier Bay from the air: the combination of massive glaciers, iceberg-filled inlets, and jagged mountain peaks make this a flight to remember. Also good to know, though, is that Skagway is the port in Southeast Alaska with the least amount of rainfall, so your flight is less likely to be cancelled!
Tours to Haines from Skagway
Note: Skagway is great for history and adventure. But if it's wildlife you're after—or if you want to get away from the crowds—consider Haines. It's just 15 miles from Skagway, but since there's no direct road connection, you'll take a 45-minute high-speed catamaran.
Chilkat Bald Eagle Preserve Float
There are really only two choices for river float trips in Southeast Alaska: the Mendenhall River in Juneau or the Chilkat Bald Eagle Preserve float trip in Haines. The Mendenhall is a fun whitewater trip that starts with a spectacular view of the Mendenhall Glacier. However, if you're looking for a wilderness or wildlife trip, choose the Chilkat float. This trip begins with a scenic, 25-mile drive into the heart of the Chilkat Bald Eagle Preserve, an extremely rich wildlife area. You'll board rafts and float on the swift current (no whitewater) of the shallow, glaciated Chilkat River through the Eagle Council Grounds, which are crisscrossed with tracks of bear, moose, wolves, otter, and other wildlife. Keep an eye out for these creatures, but you're more likely to spot eagles (in fact, every trip has eagle sightings). When the sockeye salmon are running in July, you may spot 100 bald eagles or more. And that's not even peak season. To see thousands of eagles at once, you'll have to come back in November.
Another way to see the Preserve is by jetboat tour, which goes up the Chilkat River into a wetland environment that's an excellent place to see moose and bald eagles.
Chilkoot Wildlife Tour and Chilkoot Kayak Tour
The nature tour in Haines—a driving tour with plenty of stops—takes you to one of the most wildlife-rich areas in Southeast Alaska: Chilkoot Lake State Park. Expert naturalists accompany you along the way, taking time to set up spotting scopes and bring the wildlife in close. Look for harbor seals, bald eagles, and mergansers (a fish-eating duck). Later in the summer, spawning salmon and brown bears add to the mix. The guides follow ethical wildlife-viewing protocols to keep people and bears safe.
Another way to experience the Chilkoot surroundings is by kayak. The area's lake is generally protected from wind and currents, so this trip is suitable for beginners. The views are spectacular, with giant peaks surrounding the lake, and waterfalls flowing down from the mountains. Beginning in mid-July, you can often see sockeye salmon spawning in a shallow tributary stream. In August and September you have a good chance of seeing brown bear walking along the river and along the lake's shore.
Two other popular tours to Haines from Skagway include the Takshanuk Mountain Trail 4x4 Adventure and Steve Kroschel's Wildlife Center.
View all shore excursions in Skagway.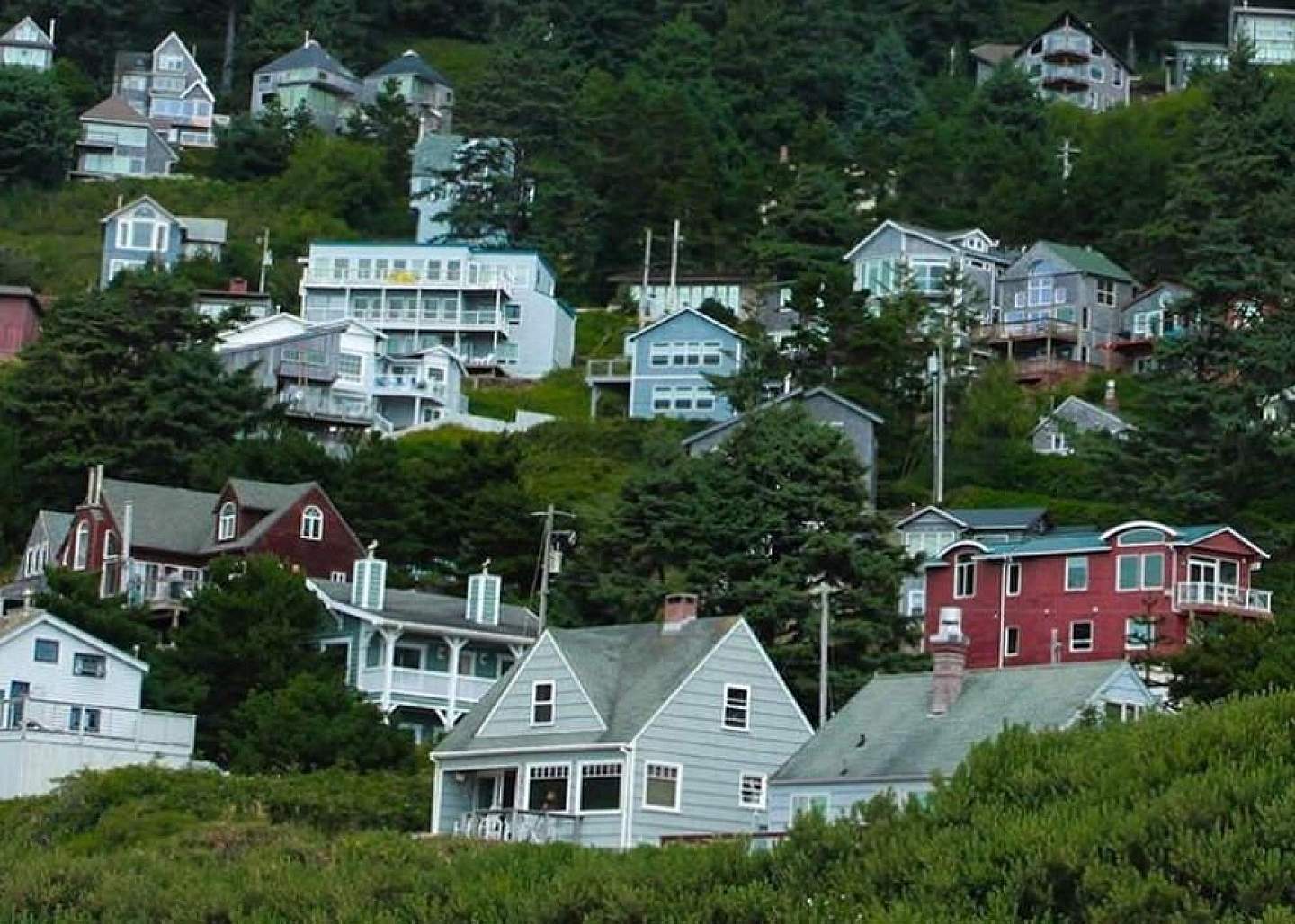 Haines Shore Excursions & Tours
Note: Some ships that dock in Haines offer tours to Skagway. Unless you're a serious history buff, we don't recommend it. Instead, take advantage of having the town of Haines to yourself. You can enjoy any of the four tours mentioned above: rafting, jetboat, kayaking, and nature tours are also offered from Skagway. Or try one of our recommended tours below.
Travelers to Alaska often wonder what it's like to live in a small Alaskan town year-round. This tour is designed to show you. Your fun and informative local guide will take you to out-of-the-way places, like Svenson's Extreme Dreams Art Studio. You'll also visit the Hammer Museum—the world's only museum dedicated to man's first tool.
Takshanuk Mountain Trail
Dri­ve your­self on this guid­ed off-road ATV tour in Haines and expe­ri­ence pris­tine wilder­ness, unfor­get­table views, and a deli­cious meal! And at the top, 1,500 feet above sea lev­el, you'll take in the sweep­ing vista of shim­mer­ing Chilkoot Lake, set in the stun­ning Chilkoot Valley.
Guide's Choice Photography Discovery
Serious photographers are often frustrated when they find a nice spot, set up for a shot, and the guide yells, "Time to get back on the bus!" This tour is for photographers, so there's ample time to get your shots just right. Better still, your professional photographer guide has the flexibility to take you where the "action" is, whether it's a field of wildflowers by the Chilkat River, brown bears feeding on salmon near Chilkoot Lake, or a juvenile bald eagle exercising its wings for its first flight. (Note: Juneau also has a photo tour that is very popular. The Juneau tour uses a boat while the Haines tour is by van.)
A Taste of Haines
Much of Alaska touring revolves around stunning visual sights. But this tour gives you a chance to experience Alaska with the sense of taste of smell. You'll visit the smallest commercial brewery in North America (set in Dalton City, the former movie set for Walt Disney's movie "White Fang") and meet the brewmeister, Paul Wheeler. How small is this brewery? They can only accommodate 10 guests at a time, and Paul likes to quip that Anheuser Busch spills more beer in a day than Haines Brewing Company brews in a year! You'll learn about the challenges of brewing in a small Alaskan town, and sample some of the state's finest brews. Then continue to Dejon Delights to see (and smell!) how the experts smoke salmon and halibut. You'll learn the whole process—from fresh caught fish to vacuum-packed smoked fillet. There are bountiful samples and you may be tempted to ship home a fillet or two!
View all shore excursions in Haines.
Sitka Shore Excursions & Tours
Discover Wildlife
There are two great stops in Sitka to discover Alaska's wildlife up close. Visit the Alaska Raptor Center, where injured bald eagles and other birds are rehabilitated for eventual release into the wild. The Sitka Sound Science Center features a salmon hatchery, aquarium, and touch tank. Both offer tours.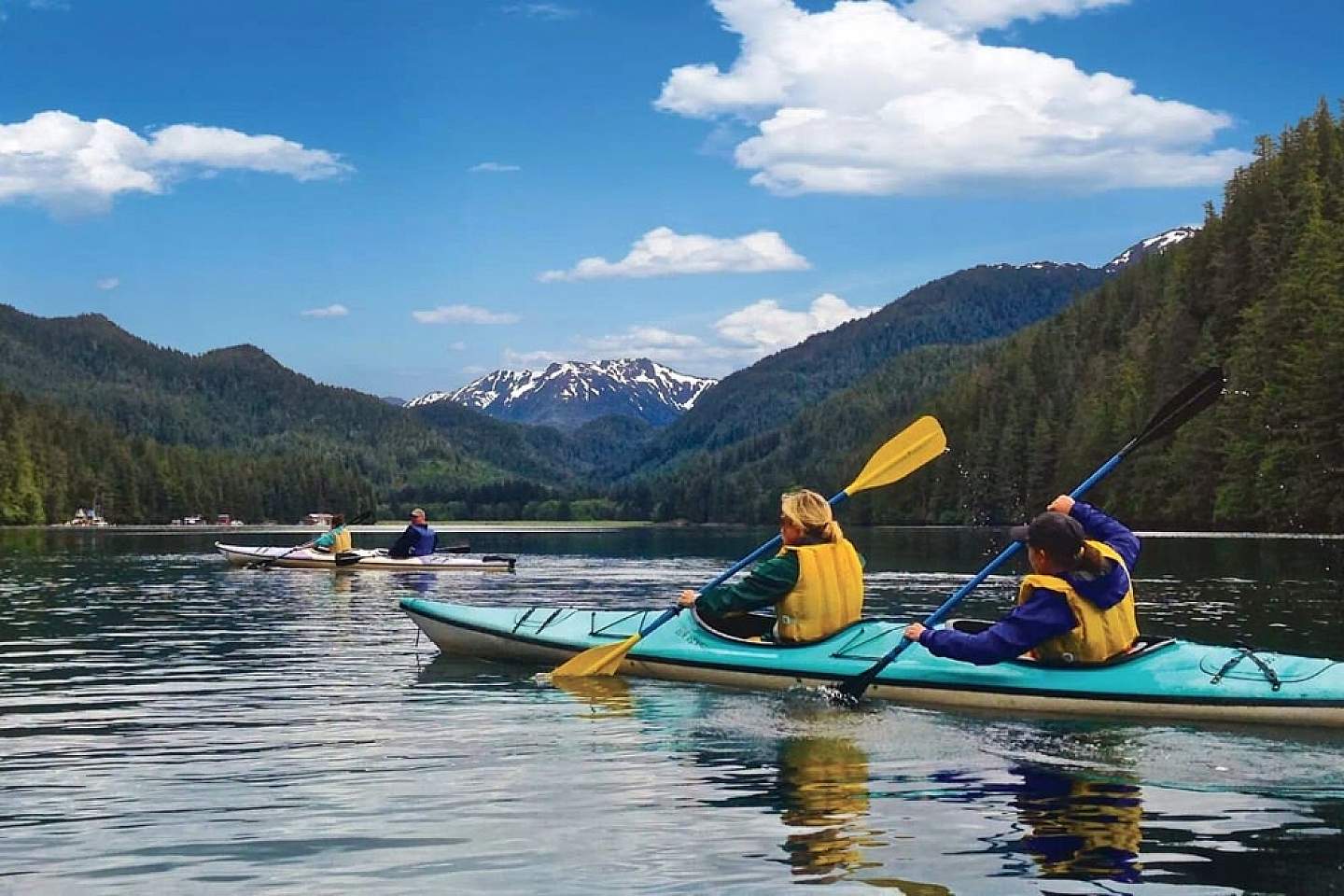 Sitka Kayaking
Unlike other kayaking tours, where you begin your kayaking excursion in town or alongside a road, this tour starts with a boat ride to a remote "floating camp" for some sea kayaking. It's safe and easy to learn: Your guide will teach you the basics of paddling, then set off on a 90-minute excursion where you'll explore the protected bays and inlets as your guide helps interpret the ecology of this gorgeous area.
Flightseeing
Take to the skies with Alaska Seaplane Adventures. On a flightseeing tour, soar by the impressive Mt. Edgecombe and fly up among the mountains and glaciers. For a more immersive adventure, visit nearby hot springs —like Baranof Warm Springs, where you'll find a public bath and natural hot springs accessible by a short hike. Or, combine a spectacular flightseeing tour with a day cruise.
Fishing
No doubt about it—Sitka is a world-class fishing destination. It boasts the shortest rod-hour to catch ratio for King salmon in the entire state of Alaska. So, if you dream of catching an Alaska salmon, this is a great place. (Your tour operator will process, freeze, and ship the fish back home for you.) Sitka sits directly on the open ocean, so you can go after all five species of Pacific salmon in an easy outing from Sitka. Sitka's also a great place to fish for Halibut. The halibut fishing grounds are farther from shore, requiring a longer tour. All these species, plus lingcod, rockfish, and others feed heavily in Sitka Sound throughout the summer.