Photo Credit: Brent Reynolds
Best Glaciers On An Alaska Cruise
Almost every cruise to Alaska includes a visit to a tidewater glacier, glaciers which flow into the ocean, often with powerful calving. The most popular destinations are Glacier Bay, Hubbard Glacier, Prince William Sound, or Tracy Arm. Some boats visit more than one of these spots, particularly cruises that combine the Inside Passage with an Interior land tour. But most cruises only visit one of these locations, so you'll want to find out the itinerary before you book. We've described the experiences below, to help you decide.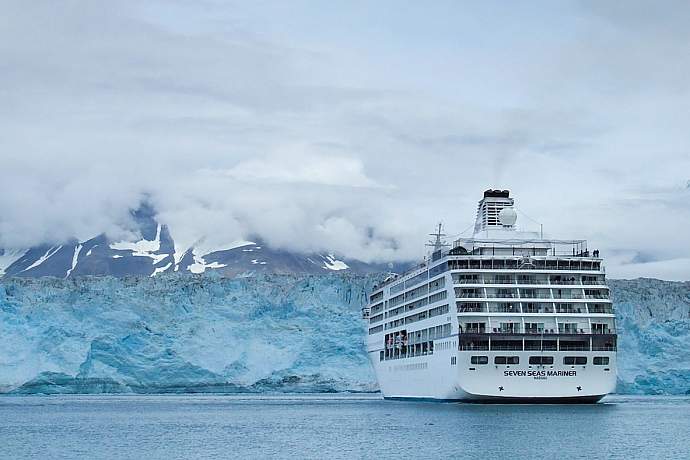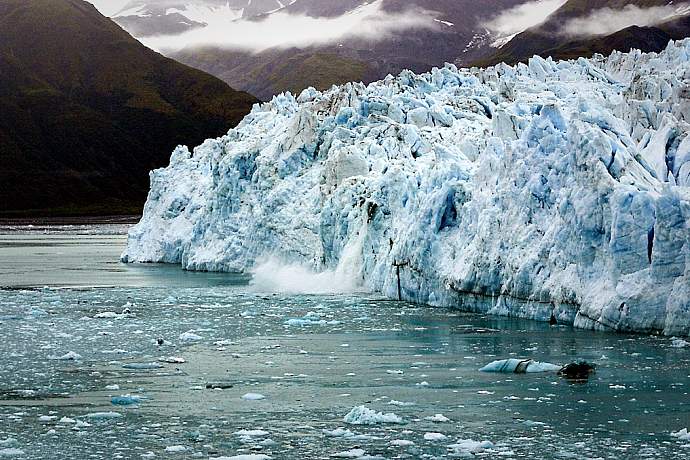 01
Hubbard Glacier
Pros: Big, big, big! Big glacier face, big vistas and big icebergs
Cons: Open, not fjord experience. Can be kept at distance by ice and fog
The biggest glacier visited by cruise ships, the Hubbard is truly impressive. With a 6-mile wide, 400-foot tall face, the blue ice will seem to envelop your boat, especially if you can get up close. On good days, you'll get to within 1/2 mile of the face. But ice can keep cruise ships at a distance of several miles, particularly in August and September when warmer temperatures and rainfall can cause more calving. The Hubbard is in Disenchantment Bay near the outer coast town of Yakutat, and offers large vistas on clear days, including Mt. St Elias at 18,008 feet. You won't get the experience of traveling up a fjord to reach the Hubbard, nor will you have as much wildlife as other spots—although seals haul out on icebergs. But for a huge glacier and lots of icebergs, Hubbard is hard to beat.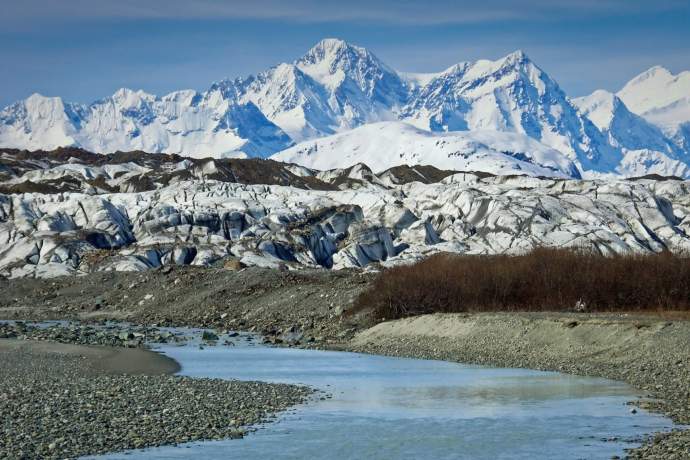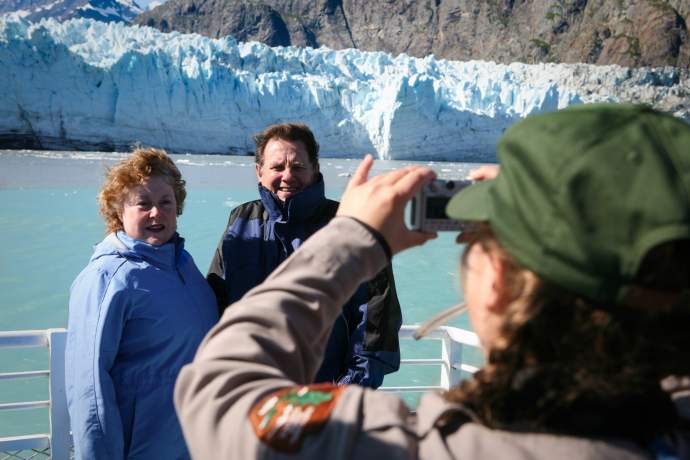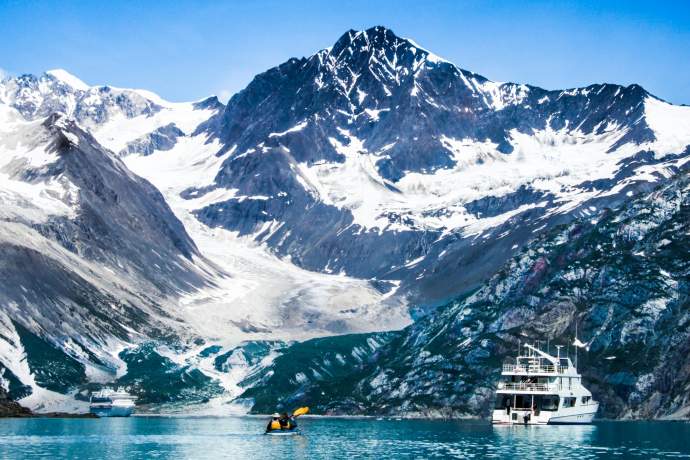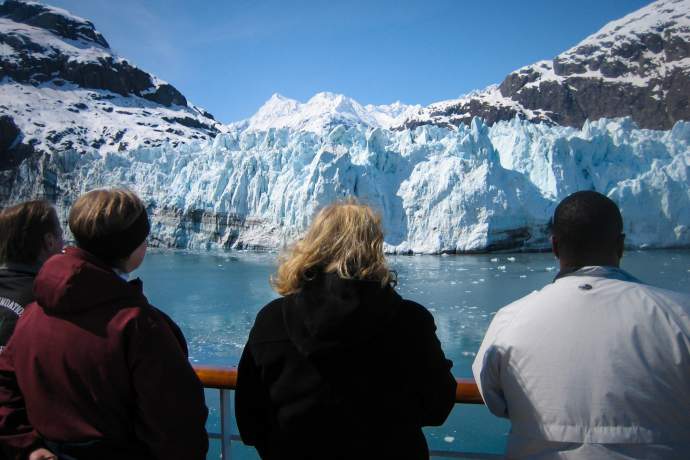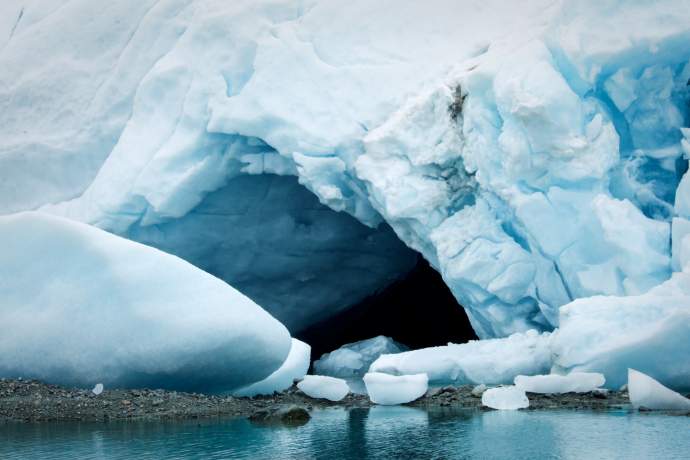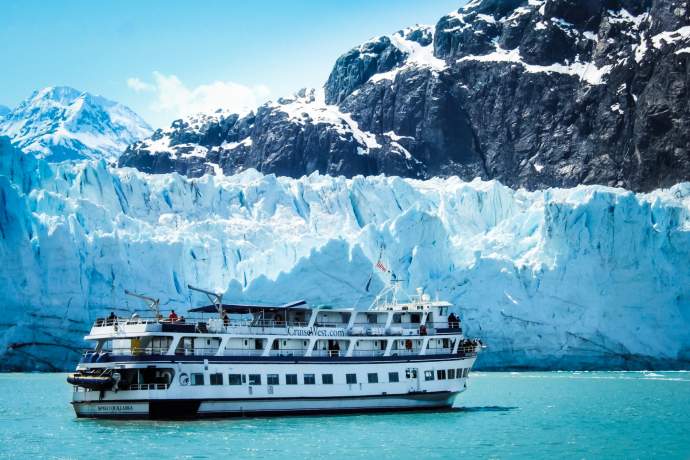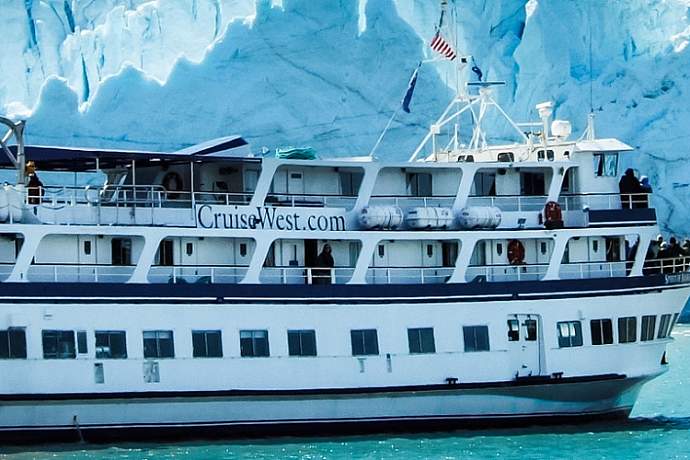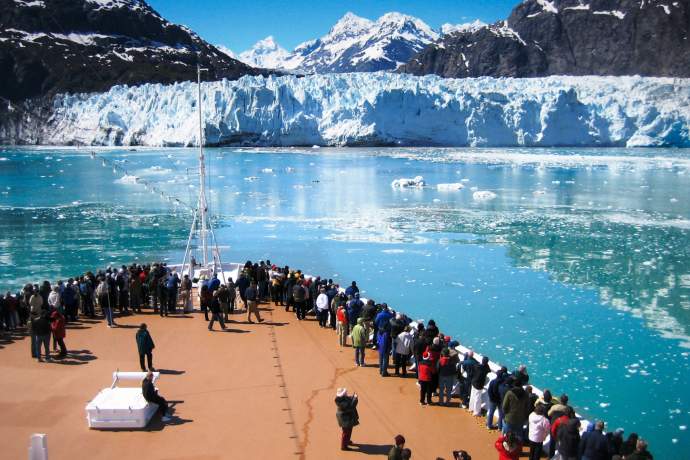 02
Glacier Bay
Pros: Multiple glaciers, wildlife and land sculpted by glaciers
Cons: Not as big as Hubbard, not tight fjords
Cruise ships spend most of a day in Glacier Bay, where you'll visit several tidewater glaciers and explore inlets carved by the ice. Most likely you'll visit the Margerie. It's not nearly as big as the Hubbard Glacier, but it is an advancing tidewater glacier that calves frequently. The Margerie is almost all the way up the 65-mile Bay in the "West Arm," and you'll probably see the Lamplugh and Johns Hopkins glaciers en route. Ships usually spend one hour in front of one of these tidewater glacier and several hours exploring the inlets. Interpretive rangers board ships and narrate the trip. They'll point the marks of glaciers on the land even before you see glaciers— sculpted rock walls, scratched, striated cliffs and eroded hillsides. The West Arm is narrow enough that you'll have good views of the shoreline (from the ship), the glacier-carved land and wildlife. Bears frequent the tide line, foraging for food and mountain goats congregate near Gloomy Knob.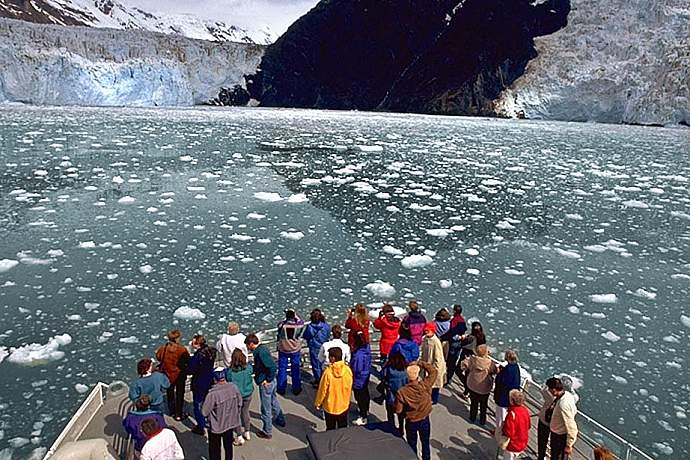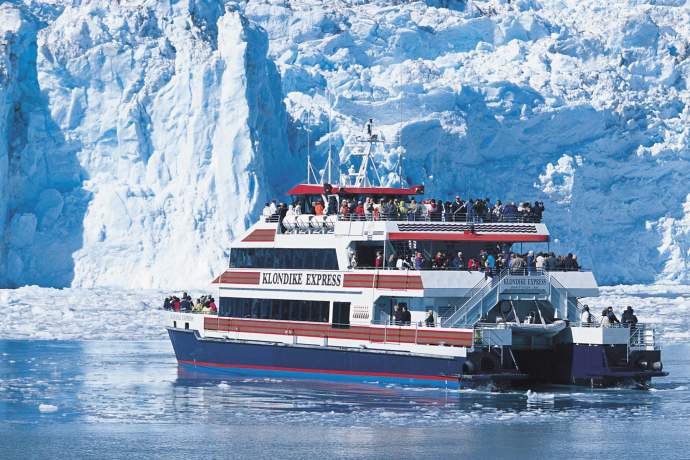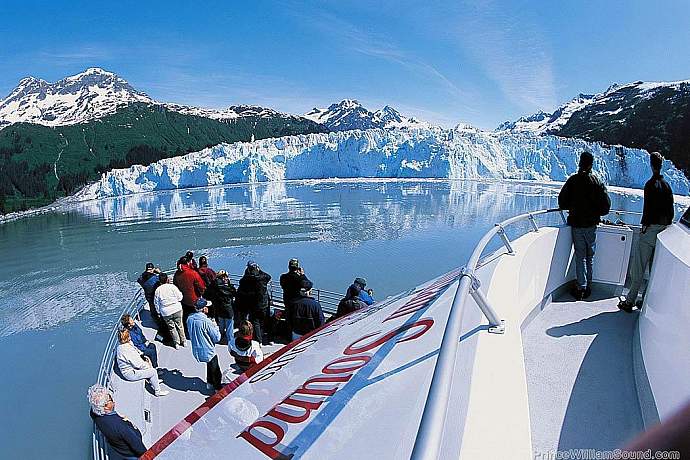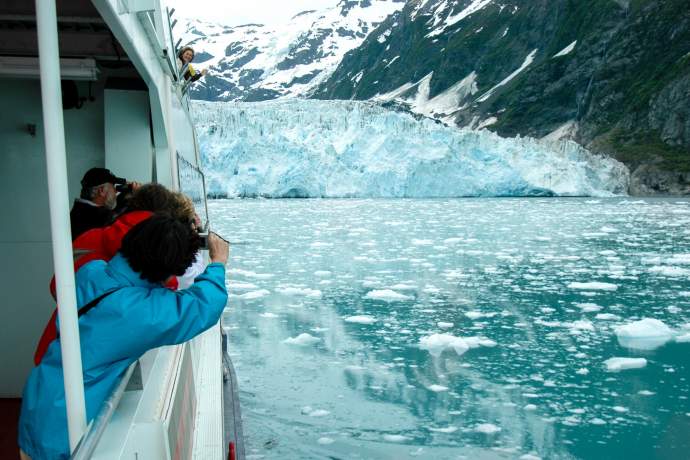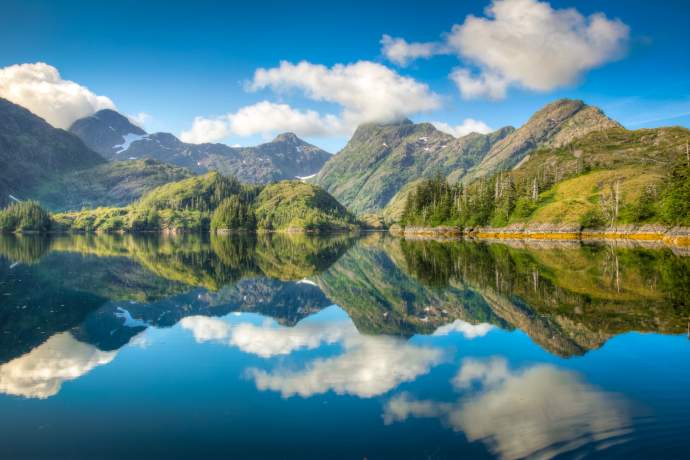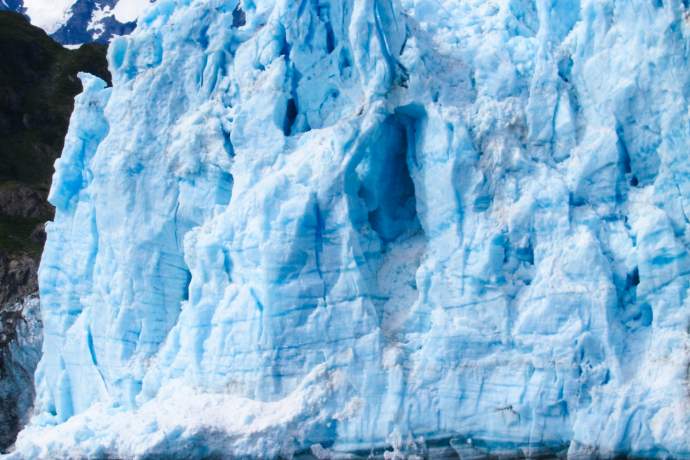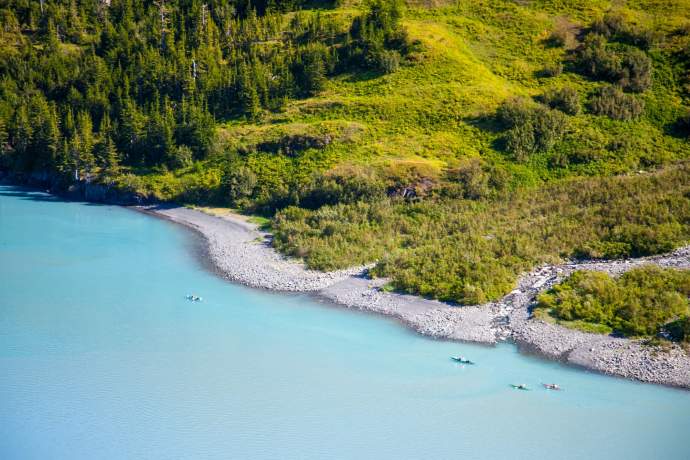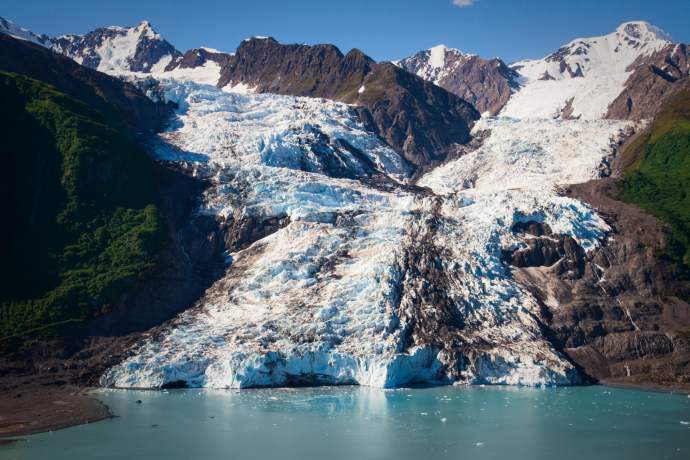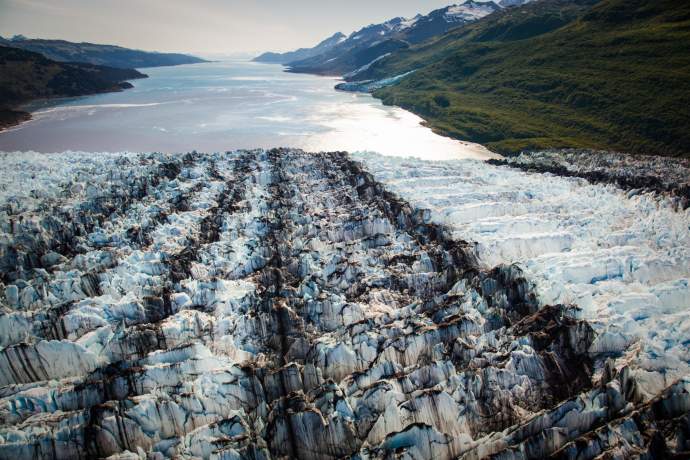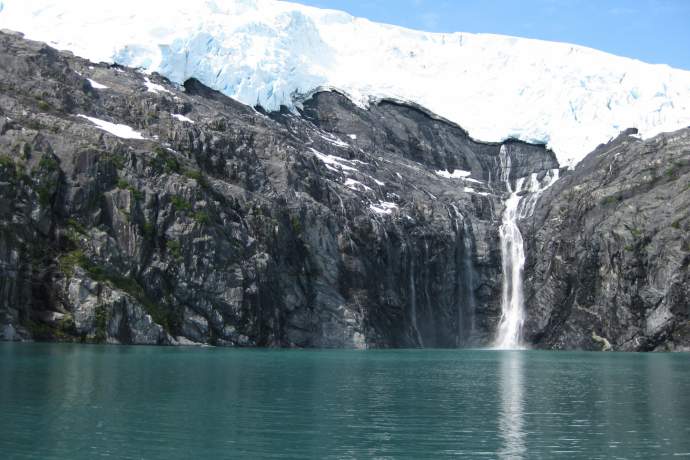 03
Prince William Sound
Pros: Lush, forested mountainsides; Tight fjords and big mountains; lots of glaciers
Cons: Not as much wildlife as Glacier Bay, fewer cruise ships visit here
Only Cross Gulf cruises (One-way cruises that sail northbound or southbound between either Vancouver or Seattle and Anchorage) travel here, and only some of those cruise ships actually visit Prince William Sound. But just because it's not as popular as other spots, doesn't mean it's not good. In fact, it's a mecca for day cruises from Whittier or Valdez. That's because there are a lot of glaciers in a concentrated area, and you're surrounded by big mountains and tight fjords. There's not as much wildlife here as Glacier Bay, but the terrain is lush and green. Large cruise ships usually visit College Fjord, where there are five tidewater glaciers. You'll see Harvard and Yale glaciers, as well as others named for east coast schools during the 1899 Harriman Expedition.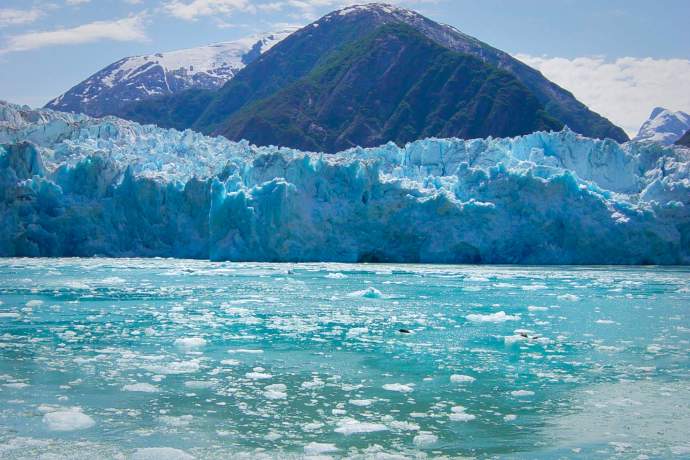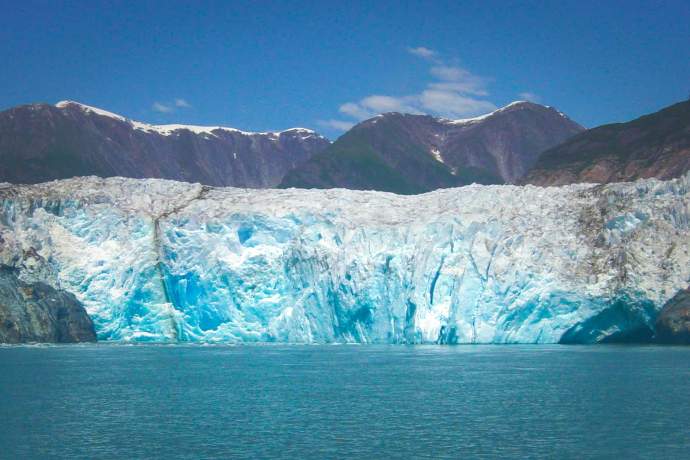 04
Tracy Arm
Pros: lots of bergs, big and blue; tight, tight fjord; wildlife
Cons: Not that big of a glacier, only one inlet to explore
Fifty miles southeast of Juneau is a long, narrow fjord leading to the North and South Sawyer Glaciers. These glaciers extend deep under water, putting pressure on the glacier ice, squeezing out air pockets and fractures. The resulting ice is deep, cobalt blue and big icebergs, sometimes extending over 30 feet out of the water. And in Tracy Arm, which is under a ½ mile wide, these bergs look really big. That narrowness is also what is striking about this area. Ships navigate tight S-Turns en route to the glaciers, with 3,000-foot cliff sides on either side of the boat. There's a sense of exploration and adventure when traveling the 27 miles up to the glaciers, waiting to see the next waterfall, mountain goat or bear. And once you get up the Arm, you can usually cruise to within ½ mile of the South Sawyer Glacier, where there are often 100-200 seals hauled out on ice floes between the ship and the glacier.