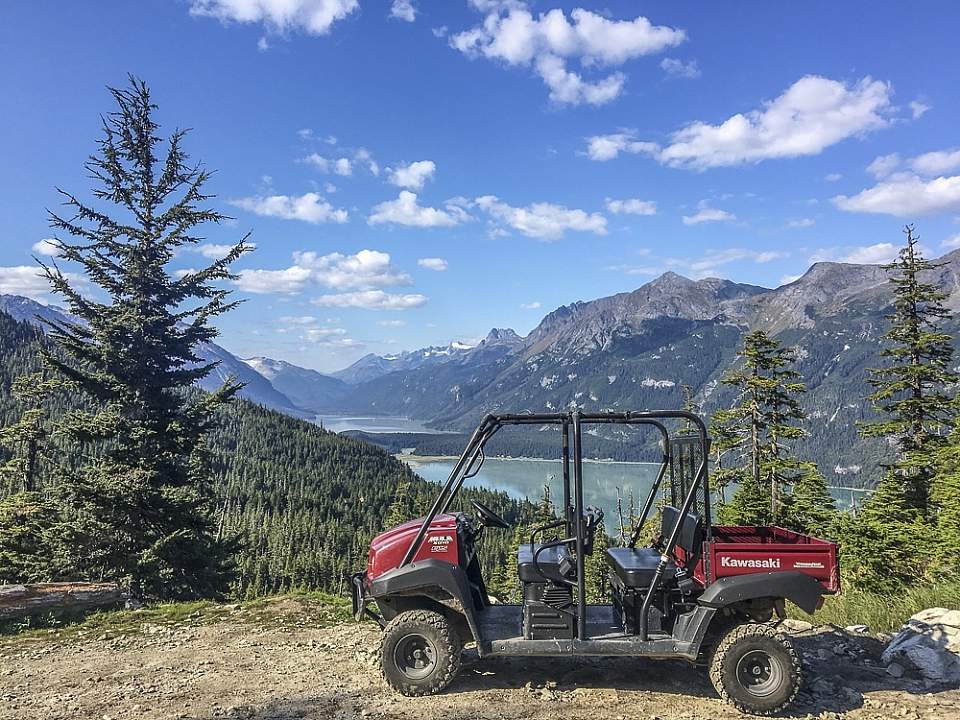 On this relaxed 4WD trip up a mountain, you'll pilot your own vehicle or just ride along, with plenty of opportunities to appreciate the stunning surroundings. Anyone can ride, and anyone 21 and up with a driver's license can get behind the wheel—no ATV experience necessary! And it's all private land, so your group will be the only ones on the road.
With your guide and small group, you'll start off surrounded by lush forest, steering your way uphill through 17 switchbacks. As your guide fills you in on the flora and fauna along the way, you'll keep an eye out for eagles, other birds, and the occasional bear. The views become clearer the higher you climb, and by the time you've reached your first stop, the Takshanuk lodge, you'll enjoy the spectacular sight of Lynn Canal and Lutak Inlet, with snow-capped peaks that stretch off into the distance. Fuel up with fresh-baked cookies, coffee, tea, and lemonade.
Then you'll take on the final couple miles, passing cascading waterfalls, crossing crystal clear mountain streams, and stopping at a scenic alpine lake. You'll have the chance to pick wild Alaskan blueberries and salmonberries when they're in season. And at the top, 1,500 feet above sea level, you'll take in the sweeping vista of shimmering Chilkoot Lake, set in the stunning Chilkoot Valley. If you'd like, take a short hike up the hillside to enjoy the wildflowers and even more spectacular views.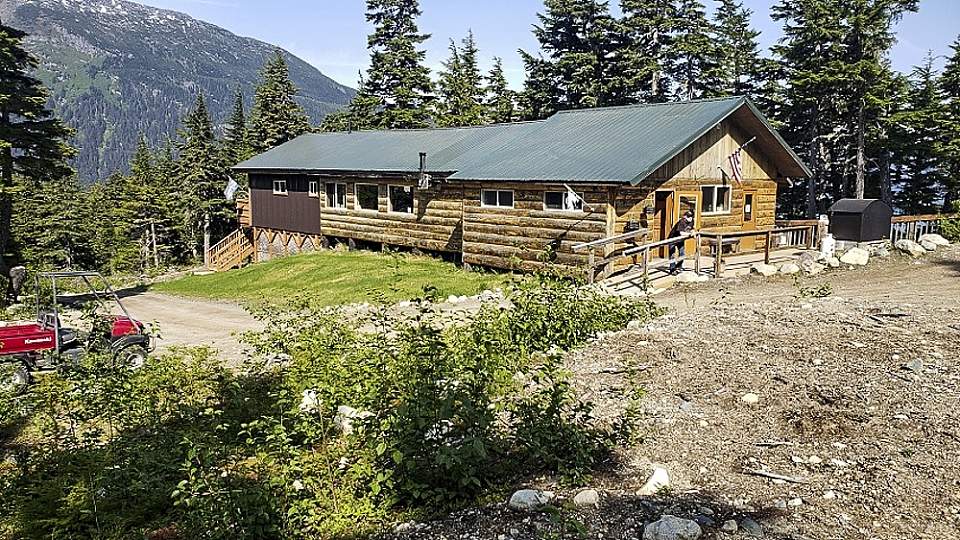 Hearty Meal at Takshanuk Lodge
It's a leisurely trip where you'll never feel rushed and have plenty of time to take in the dramatic scenery around you. Then you'll head back down to the lodge, where you'll sit down to a delicious, filling buffet lunch, featuring smoked chicken, beer-battered halibut, roasted potatoes, coleslaw, and fruit salad.
Family-Owned
It will feel like a family meal, which is fitting, since this is a family-owned company operating on family-owned land. This experience was the creation of Barbara's father—a disabled veteran—who trailblazed the road to the top. The company is now owned by Barb and her husband, who are fulfilling the vision of witnessing the same extraordinary views as they would if they hiked the mountain, but without the hard work.