Take a guided, offroad, 4-wheel drive tour up the Takshanuk Mountain trail and gaze out at the picturesque landscape of Haines.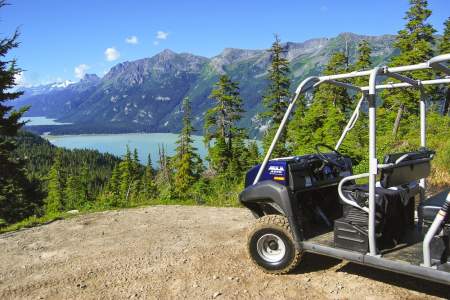 Season: May - September $149 per adult 3.5+ hrs
Dri­ve your­self on this guid­ed off-road ATV tour in Haines and expe­ri­ence pris­tine wilder­ness, unfor­get­table views, and a deli­cious meal! And at the top, 1,500 feet above sea lev­el, you'll take in the sweep­ing vista of shim­mer­ing Chilkoot Lake, set in the stun­ning Chilkoot Valley.