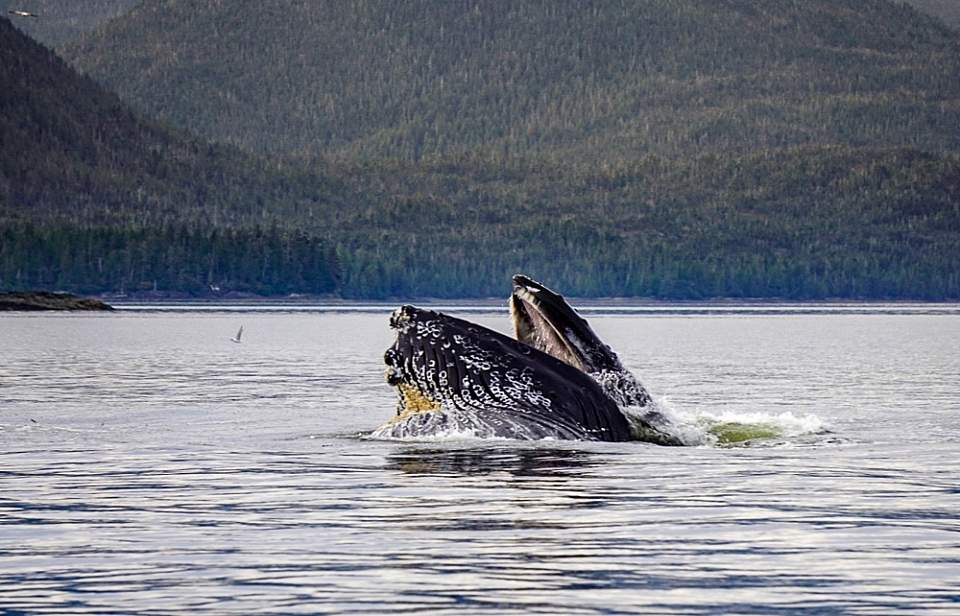 Explore the gorgeous, dynamic scenery and wildlife around Ketchikan by getting out on the water in a low-impact Zodiac—an authentically Alaskan way to travel!
Small Group Journeys
The 2.5-hour outings are more like expeditions—they're about the journey, not the destination. And each is a different experience, depending on the wildlife and the tides. First, you'll meet at the shop in
Ketchikan and gear up with overboots, life jackets, and dry bags for your stuff. Then you'll head out with an intimate group (up to 12 passengers) where you can have conversations and hear from your guide about the experience of living in Alaska.
You'll head out from Ketchikan Creek, the town's birthplace and former fish camp. Learn about the history of the area and its people as the majesty of nature unfolds before you. Look for Dall's porpoises, eagle's nests, or even whales in the distance.
Every Day on the Water is Different
Every expedition is different as there's flexibility for some spontaneity. Where larger boats have to keep to a strict schedule, here you can spend extra time in a place if there's a magical, National Geographic-type moment happening.
Then you'll take a short break to enjoy coffee, tea, or hot cocoa and a small snack. With the engine off, you'll get to just sit and drift, listening to sounds of the ocean, looking for birds and seals, and taking in the spectacle around you during a moment of true serenity.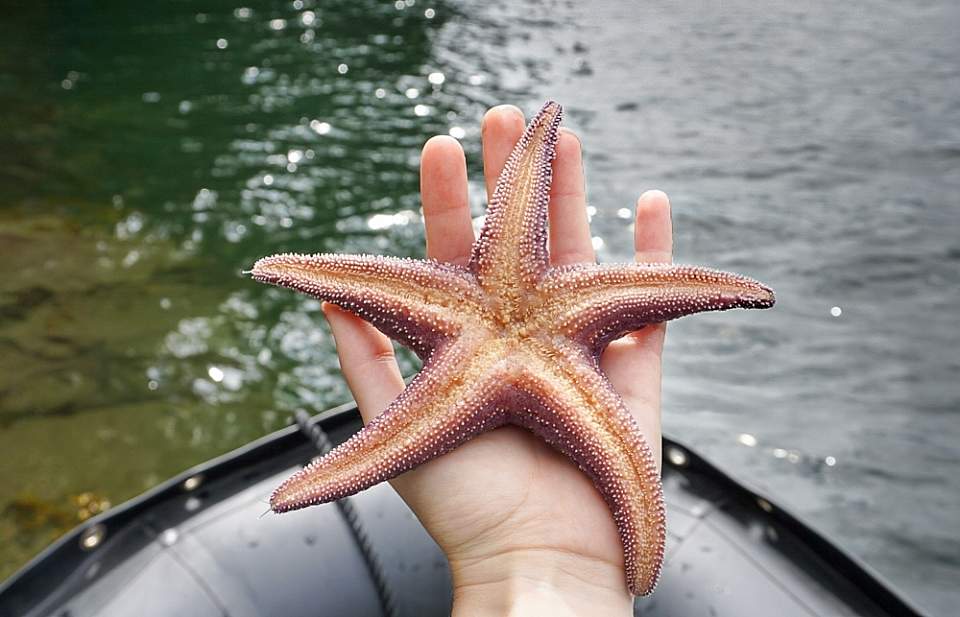 When you return to dry land, don't miss a trip through the shop, where you'll find outdoor gear and gifts, as well as rentals of paddleboards, camping gear, and pack rafts. Need suggestions on where to go? Ask the staff—they're locals—and are happy to share their suggestions.
And if you want to go out for a longer time, or if you have a specific interest like wildlife and birding, it's easy to arrange for a private or custom charter.
About Out to Sea Expedition Company
The company launched in July 2019 and is committed to the environment, donating 1% of all sales to Audubon Alaska. Delaney is the naturalist guide, and as a fourth-generation resident of Ketchikan, knows the area really well! The captain, Eric, has 25 years of experience in the maritime industry. After running boats for larger companies, he craved something more intimate.