Photo Credit: Liquid Adventures
From Anchorage, you can easily visit 3 of Alaska's national parks as a day tour (and see one from above!).
Seward, the gateway to Kenai Fjords National Park, is just a 2 hour drive, or 4 hour train ride from Anchorage. The train schedule accommodates visitors who want to ride down, do a day cruise into Kenai Fjords, and return in the evening. Other tours to experience the park include sea kayaking and guided hikes.
Katmai and Lake Clark National Parks are just a floatplane ride away. These parks are only accessible by air, and most tours focus on viewing bears in the park.
And while you may not touch down in the park, you can also flightsee Denali in Denali National Park from Anchorage on a quick 3 hour tour.
The list below are tours to access these parks. Or, here's a multi-day package that includes a stop in 5 of Alaska's National Parks.
Katmai or Lake Clark National Park
You can visit Katmai and Lake Clark National Park as a fly-in bear viewing trip from Anchorage.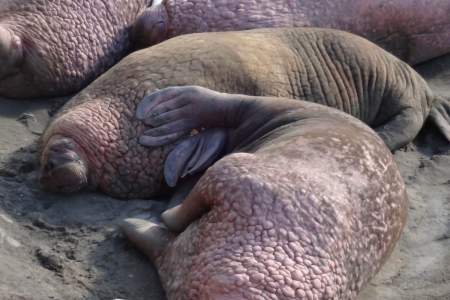 Trygg Air offers day trips for wal­rus view­ing from Anchor­age as well as King Salmon, in South­west Alas­ka. Fly to King Salmon com­mer­cial­ly from Anchor­age, and then meet Trygg Air for a 90-minute scenic jour­ney along the west side of the Alas­ka Penin­su­la to Cape Seni­avin to view these 4,000 pound ani­mals that haul out on the beach. Trygg can also fly you out to two oth­er icon­ic places: Brooks Falls, to see griz­zly bears swat­ting at salmon; and the ...more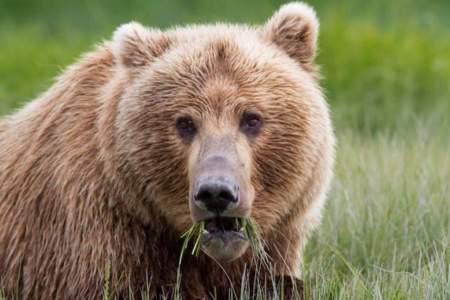 Take off on a spec­tac­u­lar flight, look­ing down on the vast Alaskan tun­dra as you make your way to one of three bear-view­ing spots, depend­ing on where you'll see the most bears. Wit­ness these icon­ic crea­tures play­ing or fish­ing as you take pic­tures and learn more about their habits and habitat.
Seward & Kenai Fjords View All
It's easy to visit Kenai Fjords National Park as a day trip from Anchorage. It's just a 2 hour drive or 4 hour train ride.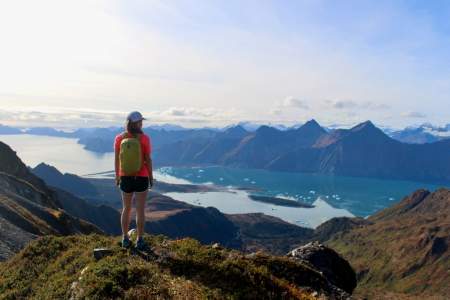 Take a spec­tac­u­lar pri­vate guid­ed hik­ing tour in Seward — where the moun­tains meet the ocean — to explore glac­i­ers and alpine ridges. When you go with Seward Wilder­ness Col­lec­tive, you get a great tour plus a dia­logue with their knowl­edge­able guides about the impacts of cli­mate change, with liv­ing exam­ples right in front of your eyes.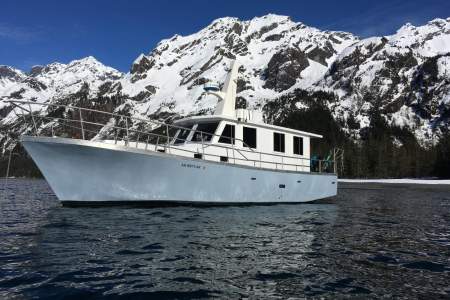 Hop aboard the M/V Gam­bler and cruise out to Res­ur­rec­tion Bay for a relax­ing and per­son­al­ized out­ing with local­ly-owned Alpen­glow Char­ters. Cou­ples and fam­i­lies will rel­ish their time togeth­er explor­ing Seward's enchant­i­ng coast­line, guid­ed by an engag­ing and knowl­edge­able crew. Options fit into the busiest of sched­ules: from a 4 hour lunch cruise, a remote overnight, to a 2‑day land and sea journey.
Denali Flightseeing Tours from Anchorage
in 3 hours you can see Denali from the air, the highlight of Denali National Park (vs. a 5-hour drive)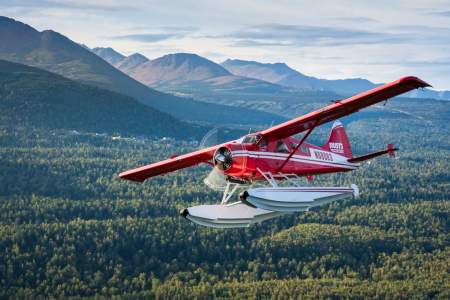 Season: Year Round $125+ 30 min to 3 hrs
Enjoy a bird's eye view of Alaska's scenic high­lights on a flight­see­ing tour with Rust's Fly­ing Ser­vice, where every pas­sen­ger gets a win­dow seat. Tour options include a short 30-minute Anchor­age Flight­see­ing Safari, a flight to Denali, Denali plus a glac­i­er land­ing, and more. Tours begin at Anchorage's Lake Hood, the world's busiest sea­plane airport.
Season: Year round - water landing approximately May 1st - October 5th $140+ .5 to 3 hrs
Explore Alas­ka from above with this fam­i­ly-owned com­pa­ny that oper­ates out of Anchor­age. Options include fly­ing above Denali, Knik and Colony Glac­i­er, the Chugach Moun­tains, and more!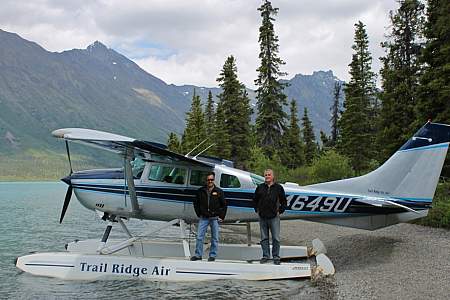 Season: Jun 01 to Sep 30 $195+ 1-5 hours
Trail Ridge Air offers an on-demand per­spec­tive of Alaska's wilder­ness, with per­son­able and knowl­edge­able pilots. Watch for wildlife, check out mas­sive glac­i­ers, alpine lakes, Denali, or even Lake Clark Nation­al Park. Trail Ridge accom­mo­dates for the busiest of sched­ules, with flights rang­ing from one hour to a full day.