Alaska's 10 Best Easy Hikes
Want to step into the Alaska wilderness, but not feel like you're completely on your own? Here are ten classic trails that aren't too strenuous, are easily accessible, and get you into the wilderness without being too remote. And, they're frequently traveled, which is great if you were to have a bear encounter, where there's safety in numbers.* Yet they all still give you gorgeous views, as well as up-close experiences in the Alaskan outdoors.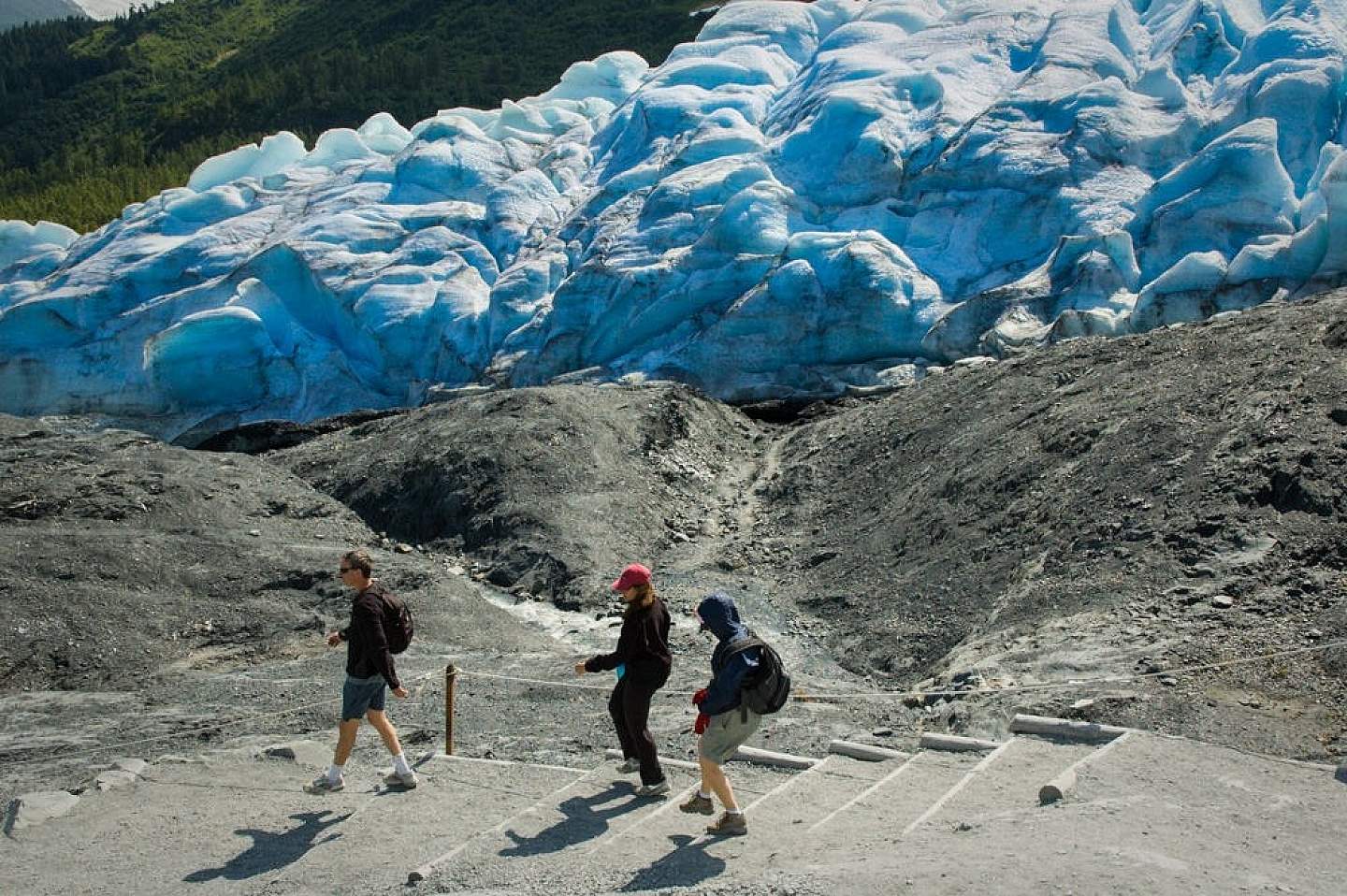 This is Alaska's most visited peak, offering a scenic overlook of Anchorage and Cook Inlet, as well as views of the surrounding Chugach Mountains. The hike is 1.5 miles one way, with a total elevation gain of 1,350 feet. There will almost always be someone on the trail with you; in fact, if you drive, you may have to wait a while to find a parking spot. If you don't have a car Flattop Mountain Shuttle, provides once-a-day round-trip transportation between downtown and the trailhead for just $23.
Exit Glacier is one of the most popular road-accessible glaciers in Alaska, and its trailhead is just 10-15 minutes north of Seward. It's a quick hike, too: From the parking area and visitor's center, the walk to the glacier takes just about 20 minutes. The path is well marked, and has interpretive signs along the way. Ask at the visitor's center, and you can even take a guided walk with a Park Ranger.
This well-developed trail is one of the most popular hikes near the Denali Park Entrance. The trail begins at mile 0.9 on the Park Road, and there's a small parking area near the railroad tracks. You can also take guided Ranger walks, out of the visitor's center, so you can learn more about and the flora and fauna along the way. Bears have been sighted on the trail in spring when moose are calving. If possible, hike in a group, and practice bear safety.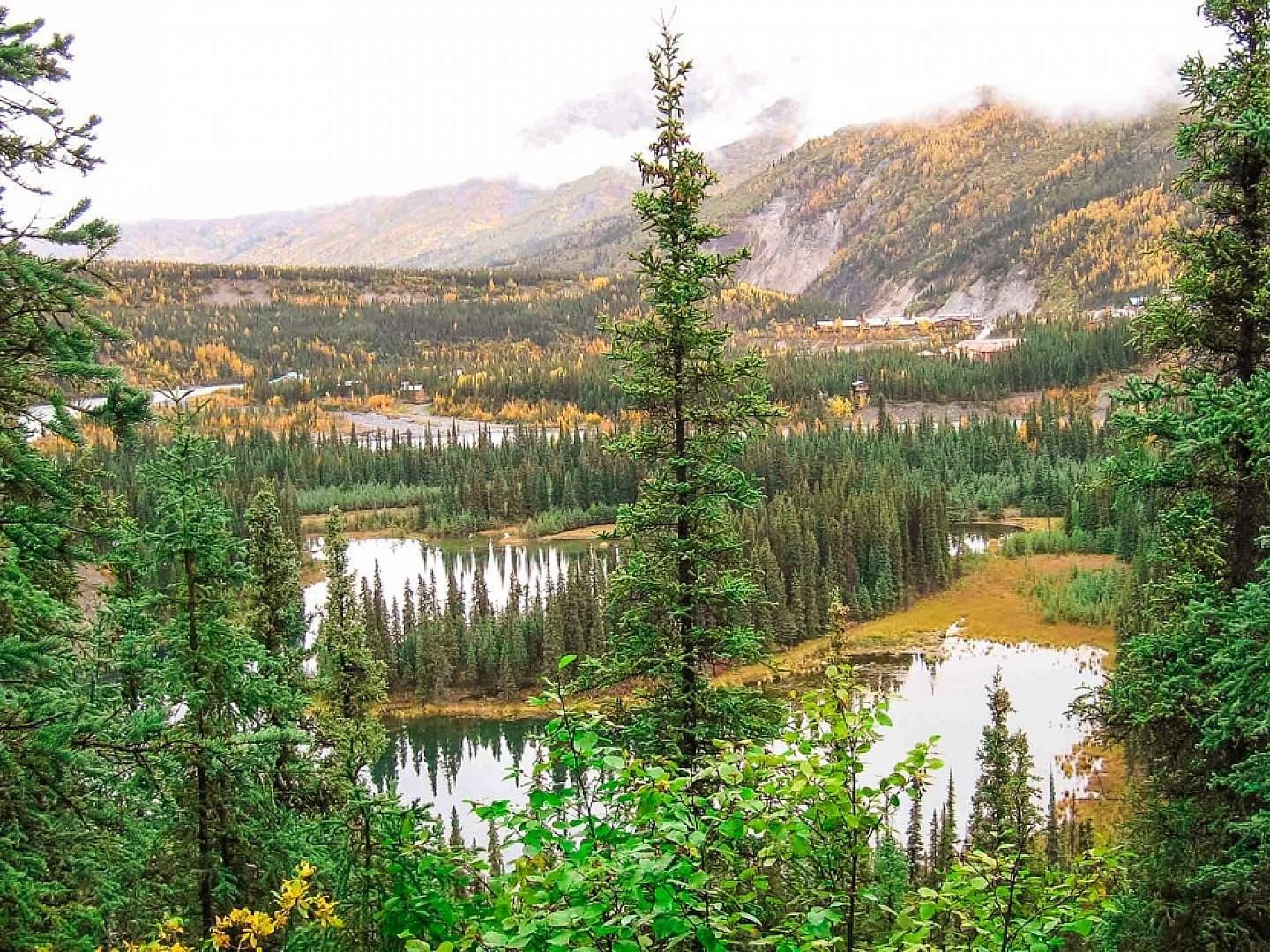 This 11-mile coastal trail offers a slice of wilderness at the edge of Anchorage. It's popular with walkers, runners and bicyclists who get their daily exercise while also getting views of the Chugach Mountains, downtown Anchorage and, on a clear day, even Denali (Mt. McKinley). Since this is an urban trail, bear sightings are pretty rare—but the closer you get to Kincaid Park, your odds of seeing a moose jump considerably.
Located about 40 minutes north of Anchorage, this is the gateway to Chugach State Park, which has several good trails. Short walks include the ¾-mile Rodak Nature Loop and the 3-mile Albert Loop. These shorter hikes are always full of people, and during summer, you can take guided nature walks out of the Nature Center. Staff are good about posting notices when a bear has been in the area recently.

The prime attraction in this recreation area, less than two miles outside Talkeetna, is the 3.5-mile hiking trail around X Lake, which sits next to an old-growth forest, and offers the chance to see beavers, foxes, raptors and loons. Beyond that hike, you can also fish, paddle your canoe, or watch for birds and other wildlife. During fall, this is a prime blueberry-picking spot, too.
Once farmland, this 2,000-acre spot just north of downtown Fairbanks is now a refuge dedicated to migratory waterfowl, which attracts a wide range of winged creatures, such as owls, thrushes, cranes, pipits and kingfishers. The trails here make it easy to explore the site's wetlands and boreal forests, and you can also see non-bird wildlife such as snowshoe hares, foxes, squirrels and the occasional moose.
This is one of the most popular hikes in the Ketchikan area, in part because of the comfortable, 1.5-mile gravel-surfaced trail, but also because the trail connects nicely with other picnic, camping and fishing sites. You can access the trailhead about eight miles north of Ketchikan.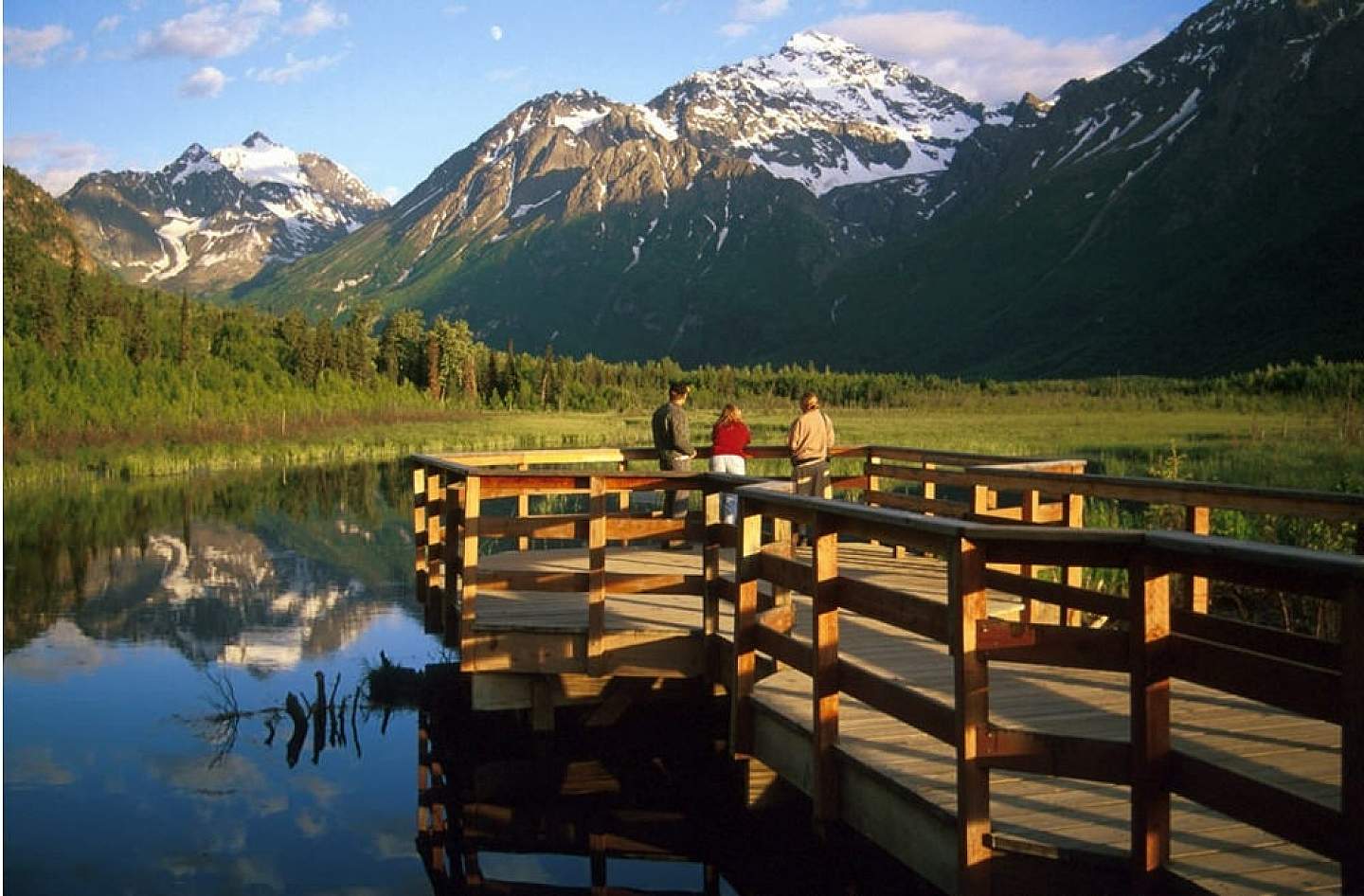 Just north of Homer, this nature center has five miles of well-maintained, easy-access trails. You'll find two viewing platforms and plenty of benches along the way, so you can stop to sit and enjoy the scenery. You can hike on your own, or a join a guided nature walk—there are two daily from June through Labor Day.
This self-guided, half-mile hike in Juneau lets you get an up-close look at the effects of glaciation. If you want to make your walk longer, you can use the trail to connect with the East Glacier Loop, a 3.5-mile trail that follows the glacier trim line (which is the highest point reached by glacial ice).
Last, what is your favorite Alaska hike? What other trails have you hiked in Alaska that are high on scenery but low on stress—and full of fellow hikers? We welcome your input!
*Groups (3 or more) are less likely to surprise a bear, so less likely to have a negative interaction with a bear. No matter where you hike, you should always take the proper precautions and be bear aware.