Photo Credit: Denali Backcountry Adventure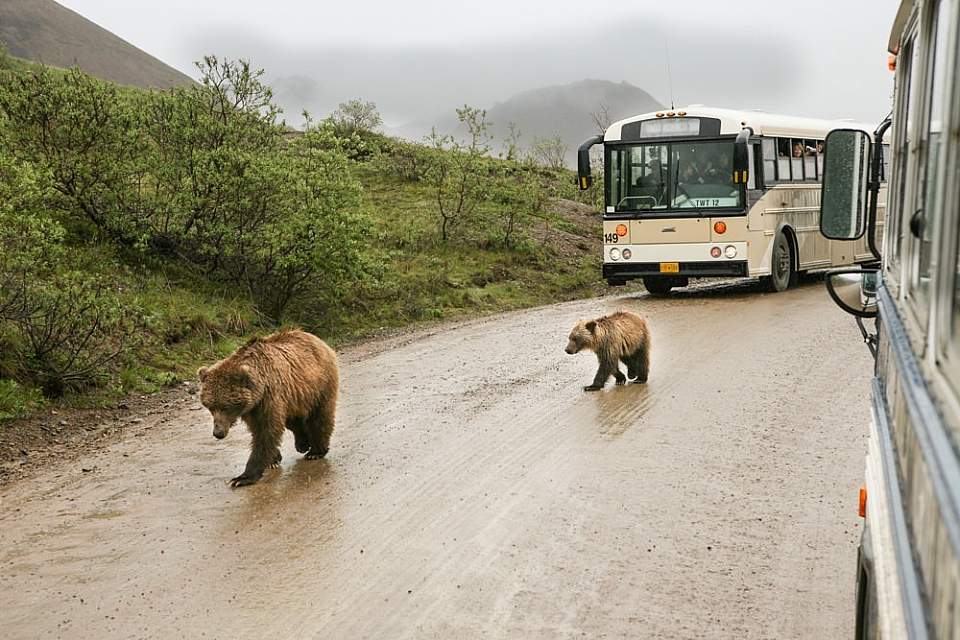 To experience the heart of Denali National Park, you'll have to travel by bus, van or plane -- private cars aren't allowed past the first 15 miles. The options all vary with respect to time, distance, price and flexibility. It's worth doing one of them: You'll get closer to Denali (formerly Mt. McKinley), see more wildlife, and get a better sense of what makes the park so renowned.
2023 Partial Road Closure Update: Over the past several years, an ongoing landslide has intermittently closed part of the Denali Park Road, requiring a massive effort by the National Park Service to keep the area safely maintained for visitors and staff. In the summer of 2023, construction will continue for a bridge bypassing the landslide. During construction, visitors will have access to the first 43 scenic miles of the park road.
But don't fret! Miles 0 to 43 still include spectacular scenery, and a bus tour is a great way to see the park if you plan to visit the Denali area this summer.
Adventurous folks can go beyond the closure by bike, on foot, or by flying to a remote lodge in Kantishna.