If you want to experience Denali National Park, Bike Denali has a fun, unique way to do it—on two wheels! Here are just some of your options:
A leisurely morning, afternoon, or evening ride to the Visitor Center, or pedal to Horseshoe Lake for a casual and scenic stroll.
A quick bus ride into the park—with bikes packed along on the shuttle bus bike racks—for an invigorating afternoon bike ride back toward the park entrance from Sable Pass.
A multi-day trip to brave the wilds of the backcountry!
Choose from the above or forge your own path: Bike Denali is expanding its horizons this year to bring these amazing opportunities to you!
Afternoon Rentals for a Casual Ride
If you're looking for more of a casual ride, Bike Denali offers hourly rentals of a leisurely Elektra Townie 3-speed or a zesty Trek Verve commuter-style bike. Which should you choose? The 3 speeds of the Townie will be limiting for those looking to go beyond the Visitor Center. For this, upgrade to a Verve model. All are available in step-through models.
Townie Elektra $29 for 3 hours + $10 per extra hour
Trek Verve $39 for 3 hours + $12 per extra hour
Aventon Level e-bike $109 for up to 4 hours; $149 for up to 18 hours
Bike + Bus for Full Day Experiences
Bike Denali specializes in ways to couple your day with the bike slots on the transit buses, hiking hot spots en route, and a host of resources to make your trip an adventure to remember. For those wanting to make the most of a single day in Denali National Park, book an exciting Trek Marlin mountain bike.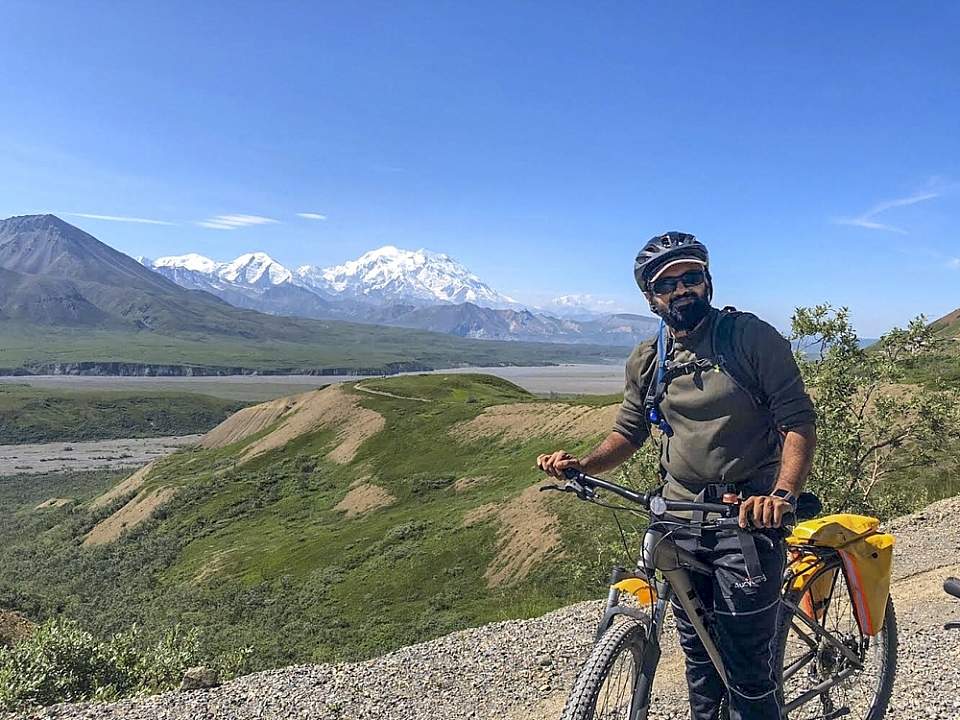 These bikes come as a package, which includes everything you need for a seamless experience. The package includes rear rack and water bottle holder, day pannier, bear spray, helmet, emergency poncho, repair kit, and car rack if needed.

Trek Marlin (package): $65 up to 8 hours; $85 up to 24 hours
Aventon Level e-bike (package): $109 up to 4 hours; $149 up to 18 hours
Multi-Day Rides
2022 will be different for access into Denali National Park. A landslide has closed the Park Road for the season at mile 43 to all traffic. Bikes may be allowed around the closed part of the road with alternate routing. Bike Denali will keep our customers updated on what can be done and how.
If you choose to venture beyond the closing, be prepared to be absolutely self-sufficient—it may involve walking your bike for several miles on a gravel bar, securing backcountry camping permits, and possibly getting permits for riding beyond the closure. Bike Denali will not be renting e-bikes for any riding beyond the closure.

Trek Marlin (package) $140 up to 48 hours
$180 up to 72 hours
$220 for 4 days
$250 for 5 days
After 5 days, add $20 per day