Travelers often come to Alaska craving an independent adventure—the freedom to explore the wilderness without being led around in a large group. The reality - planning for an Alaska adventure can be quite daunting. Traverse Alaska is a private, custom tour operator based in Denali that walks the fine line between offering travelers some structure, while also empowering them to enjoy Alaska on their own terms.
Traverse Alaska can craft fully-guided custom single or multi-day adventures or design your entire Alaska itinerary. The Traverse team all call Alaska home and are dedicated to helping visitors foster meaningful connections with Alaska.
Private Day Trip
Get off the beaten path and explore Alaska like the locals. A Traverse Alaska guide will take you into the backcountry through boreal forest and above alpine tundra while discussing the area's unique natural, geological and cultural history. This full day activity is customized depending on your interests and desired activity level. Whether it's capturing stunning photos, learning about flora and fauna or pushing your limits on a challenging, remote hike - the Traverse team will customize the day for you.
If you're planning to explore Denali National Park or other areas of the state independently Traverse Alaska can easily incorporate wildlife safety, backcountry etiquette and basic navigational skills to help you gain confidence in Alaska terrain.
Backpacking
Experience true Alaska wilderness on a remote backpacking adventure. Your guide will take you into the backcountry on an unforgettable exploration. Backpacking trips are customized depending on your interests and desired activity level. In general, travelers can plan to be out on their adventure with a private guide, for up to 8 hours per day, in varying weather conditions across uneven terrain. Guests are responsible for carrying all personal gear, food and some camp supplies throughout the duration of the trip.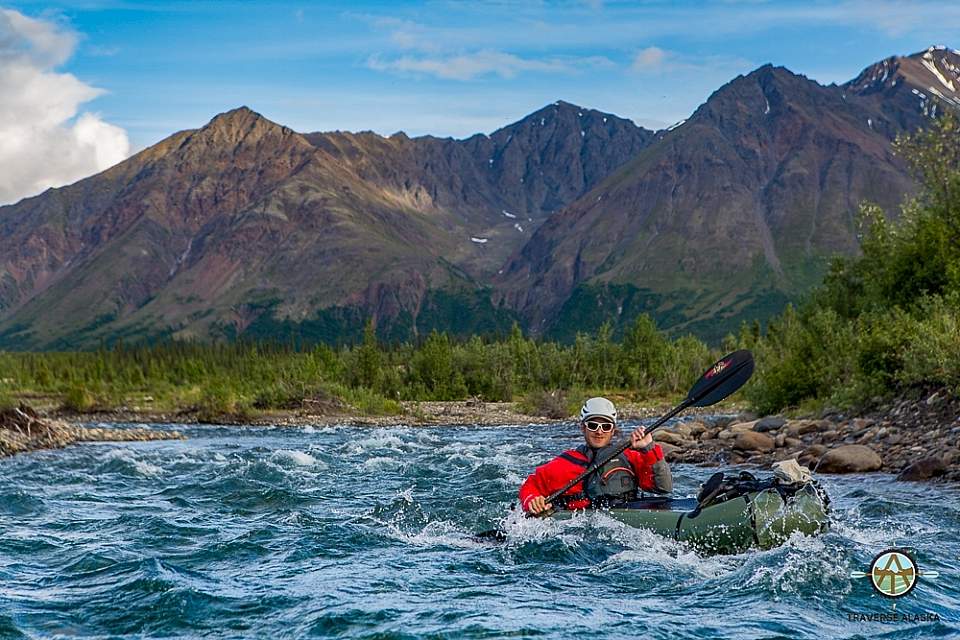 Rafting and Packrafting
Traverse Alaska water-based activities place you on pristine and scenic rivers in the Denali area. Water trips can accommodate all skill levels from brand new boaters to class III and IV adventures. Trips can be in a large raft (all group members in the same boat) or in small packrafts (each traveler has their own boat). Water trips can also be combined with a hike as a hike and paddle activity.
Multi-day Adventures and Custom Itineraries
Full itineraries and custom multi-day adventures can incorporate a variety of different activities you hope to experience during your Alaska adventure. Want a combination of backpacking and rafting between local lodges in the backcountry? Hoping to fly in to a remote hiking destination and explore for a couple days? No matter the trip, Traverse Alaska will create an itinerary designed to satisfy your group's appetite for adventure.
About Traverse Alaska
Traverse Alaska is a small, Alaska-owned company based in Denali Park, Alaska. They're dedicated to providing experiences that build meaningful connections with Alaska. All staff call Alaska home and work diligently to immerse clients in educational exploration. Each and every adventure is personalized to challenge clients while discovering the last frontier at their own unique pace.