On his first trip to Alaska, Joe Meyer had an unexpected feeling that he was suddenly home. After visiting the Denali area, he couldn't get it out of his head.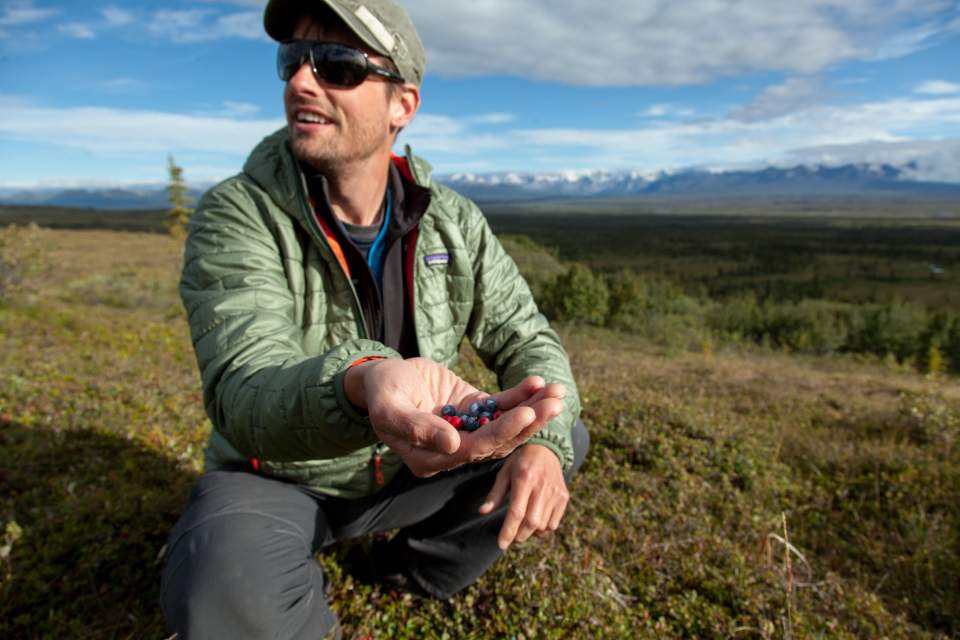 He went all-in and built an adventure travel business based on doing all the activities he loves. Joe thrives on showing visitors authentic Alaska, away from popular overlooks, trailheads, and hub locations that most visitors see.
People come alive after just a couple of hours on such an adventure, says Joe. They get energy from navigating where there are no roads, sidewalks, or even trails. It's exciting when you have to stay alert to your senses, eyes and ears open, looking for moose that might've just had a calf, or black bears rustling through the brush.
Q. What makes Alaska special for you?
Alaska is wide open, the ultimate in freedom. It's a land of extremes. From crumbly rocks to glaciers, to raging streams and high peaks in every direction, most without names.
Getting lost is easy. Roads are few.
It is also the ultimate in consequences if you don't understand the natural laws of this wild environment.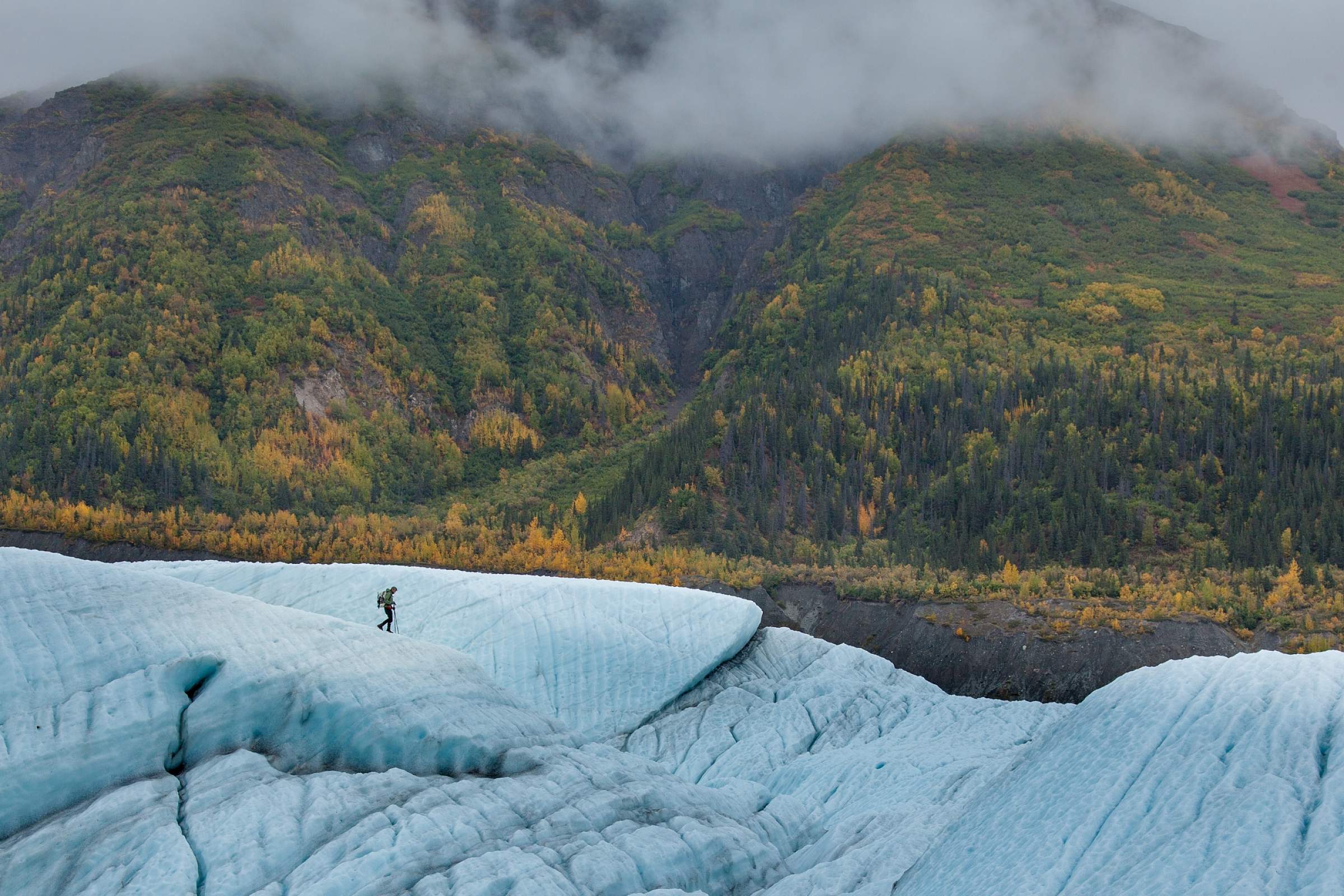 Q. What are your favorite places and/or experiences in Alaska? What do you remember most about them? What have you learned from them?
I fell in love with the Alaska Range and the Denali area on my first visit to Alaska in 2007. It was 11 p.m. in July and I was wearing sunglasses. Little spruce trees were everywhere, with mountains beyond as far as I could see. Dogs were barking in my friend's dog yard. He asked if I'd like a beer.
After my positive reply, he reached down, grabbed a handful of tundra, and pulled back the earth to reveal a keg sitting in a hole. He filled a glass and handed it to me.
I knew I would be in Alaska for a while.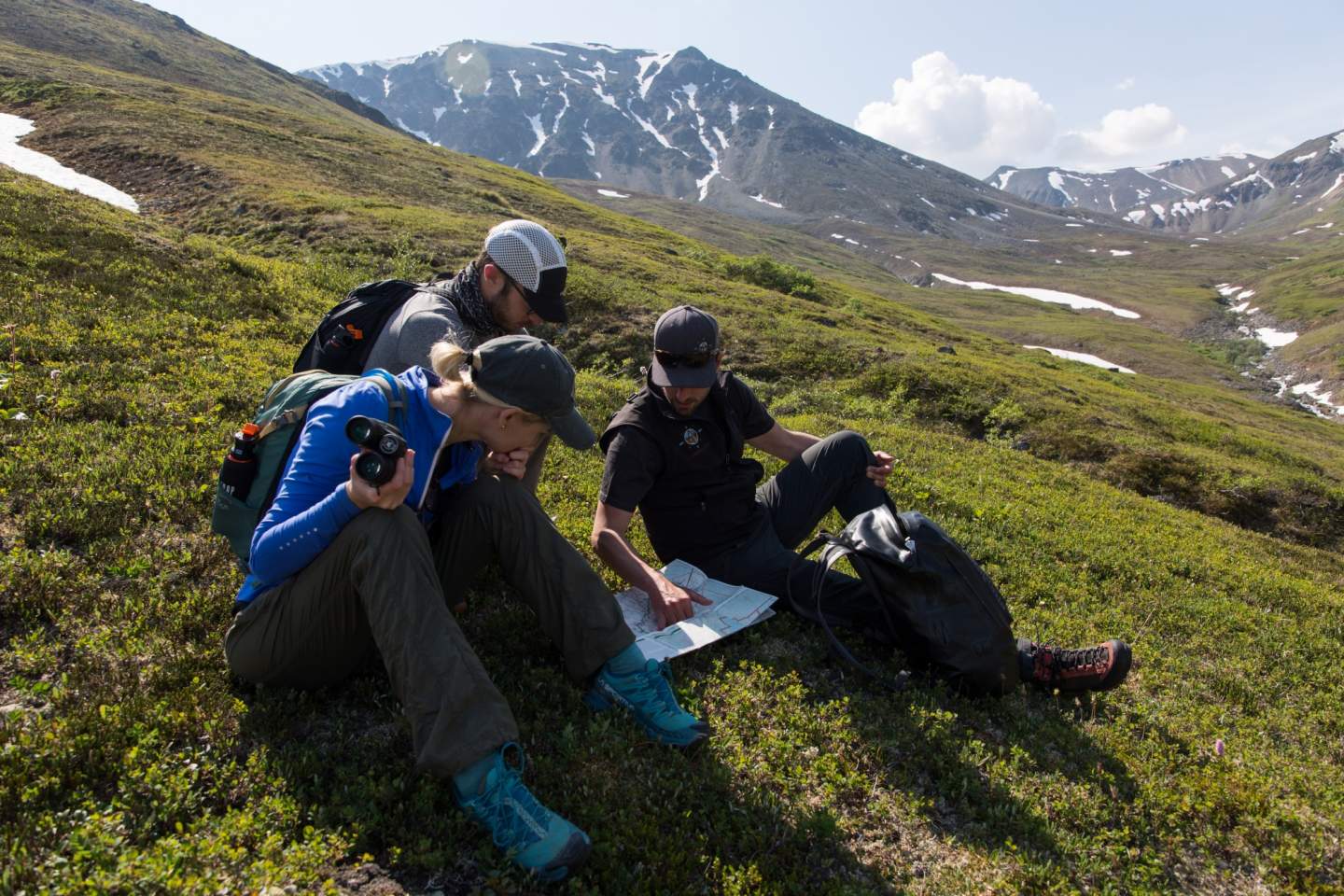 Q. Tell us a favorite story from an Alaska trip.
I took two young doctors from the Midwest on a four-day backpacking trip in the Talkeetna mountains. On the last night of the trip, we got to this high alpine plateau. We were just staring out at the beauty. One guy said, "Hey, this is a great spot. I'm planning on proposing to my girlfriend soon. What would it take for you to set something up here?"
We talked about the possibilities like bringing up a tent, a crab dinner and champagne. We determined it definitely could be done.
The next day we hiked out, and I ran into Emily, one of our local guides. She was preparing for an upcoming backpacking trip with a young couple in the Denali area. I told her about the sweet alpine plateau we'd found.
Emily thought that would be a great spot to include in their backpacking loop, as the young man planned on proposing to his girlfriend on the trip!
So Emily brought some champagne, and took the couple to this breathtaking overlook. He proposed. She said, "Yes."
We've called that spot "Proposition Plateau" ever since.
Q. How does the Alaskan wilderness make you feel?
Alive. Free. Real.
Also curious. I've never stared at the ground so much anywhere else I have ever been.
Where I grew up it was dead leaves, dirty ground. Here there's a lot going on in just one square foot. It's a comfortable bed, and you can eat a lot of it. The more time you spend outside, the more you get to know these things.
It all started with the little spruce trees. They got my attention. Growing up in Kentucky, if you see a bunch of little trees, it's because the area had been logged. That wasn't the case here and I wanted to know more.
I didn't study natural science growing up. I'd always loved playing outside, but didn't get into the whys of everything.
It seems like in this part of the world, your friends are the people that write the books you read in science class.
They can help you learn more about what else is growing, why it's so close to the ground…and why putting a keg of beer in the ground keeps it cold.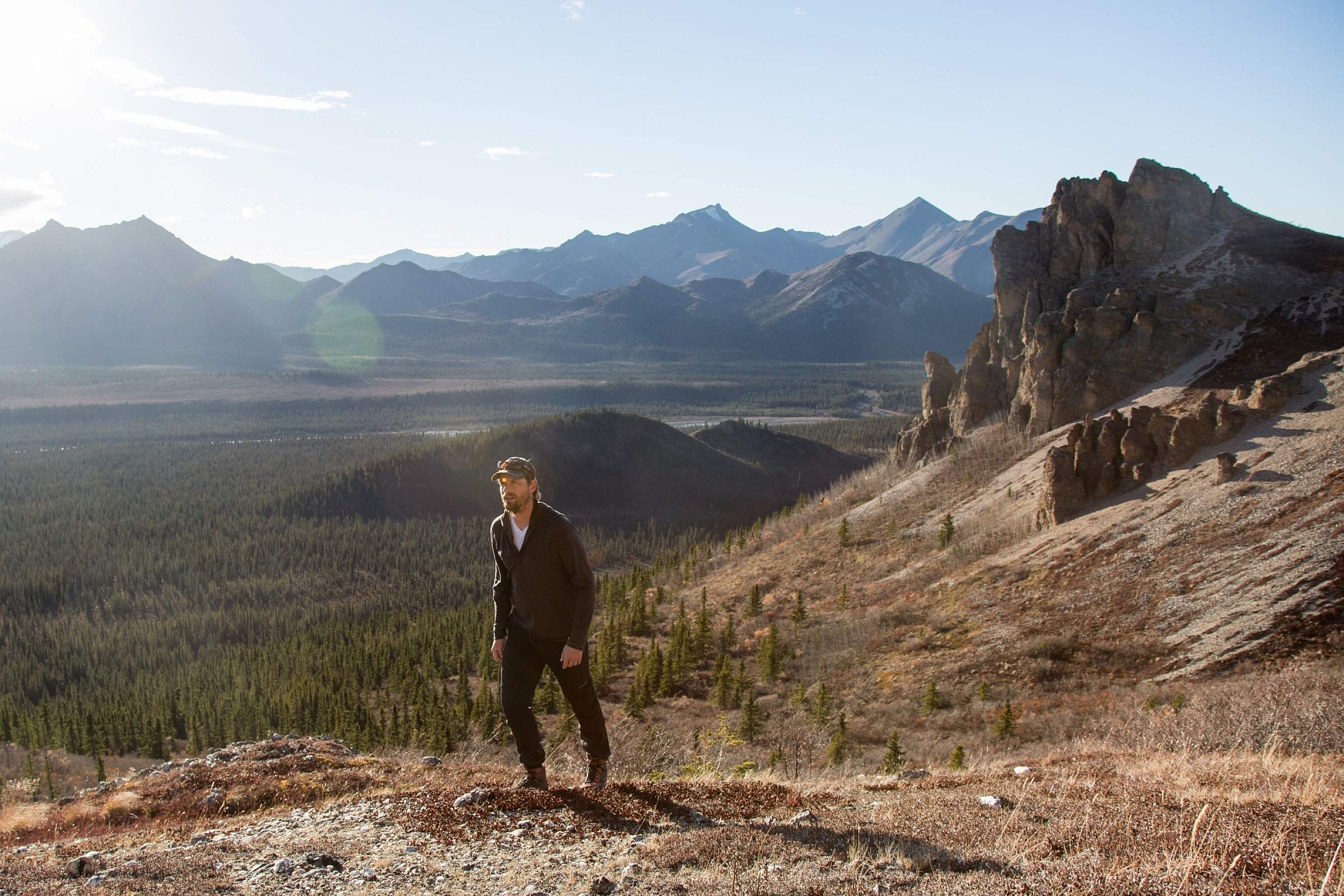 Q. What inspired you to go into the Alaska tourism industry? What feeling or memory or change would you like your visitors to leave with?
I knew I wanted to start an adventure business, but think of the "tourism industry" as cruise ships, big buses and dinner theaters. My clients were individuals looking to get off the bus and stay away from crowds.
Their idea of dinner theater might be an alpine tundra plateau ten miles from the nearest trail, overlooking a sea of unnamed mountain peaks and river valleys. Sitting not too far from a pile of Dall sheep droppings, watching golden eagles circle, while distant rocks fall and the earth slowly changes.
Each group is different and you get to see Alaska through their eyes. You get to be with them in a place where they feel vulnerable, and see everyone experience it.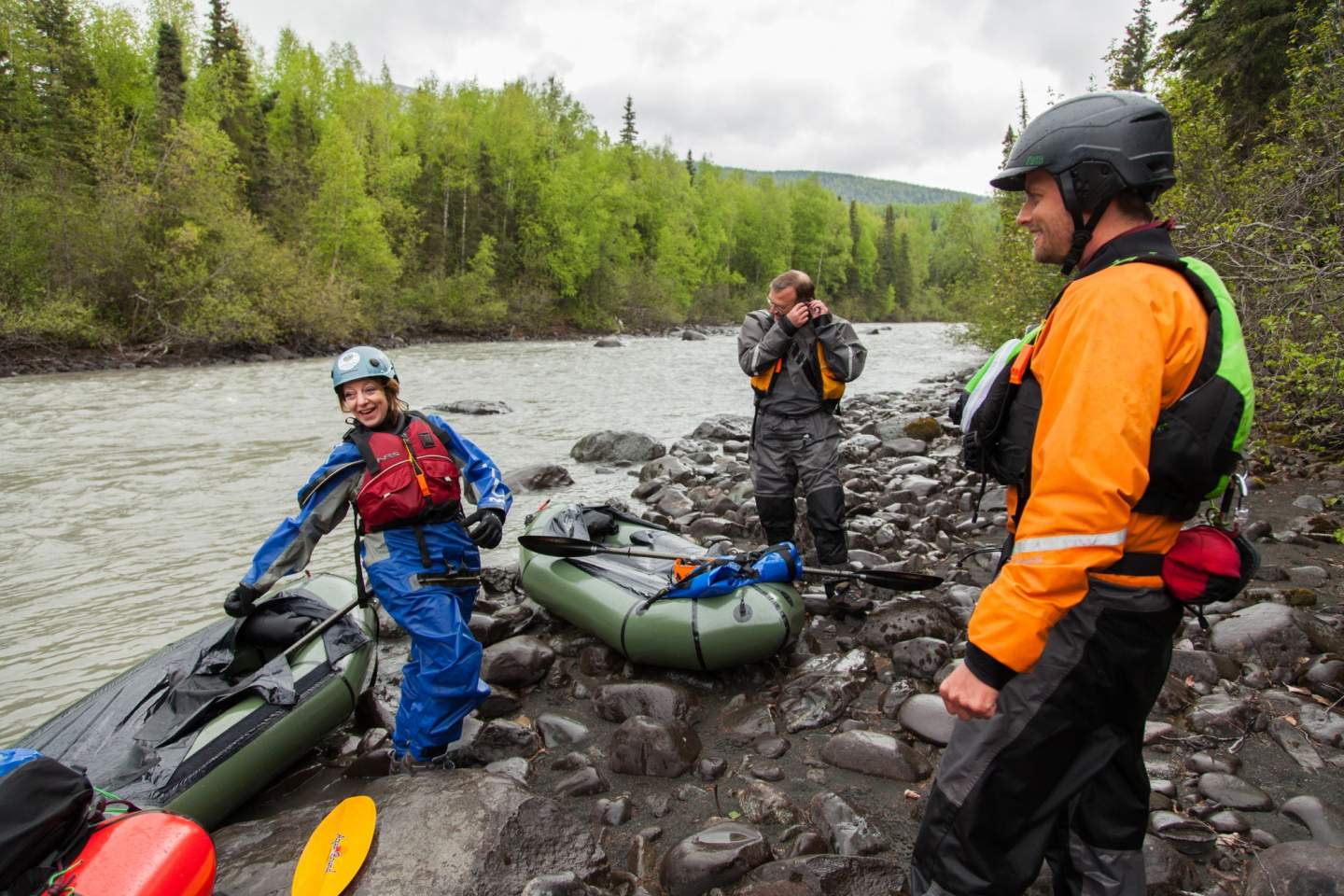 Q. Alaska.org's mission is to show visitors a more authentic Alaska experience. What are those qualities? How does it change an Alaska vacation?
In Alaska it's still possible and relatively easy to get away from too many people. It's a place where uncertain things happen, where there is no guarantee of a sure thing.
Alaska is a humbling place, a wild place. It's where true freedom can be experienced with all of its real consequences.
An "Authentic Alaskan Experience" is just a reminder that you're alive, that security is an illusion, that you are wild, and that the wildlife you came to find is really the wild life inside yourself.
If a guide can help their clients feel comfortable while providing a place for this experience, they've done their job well.
Q. What are 3 words that sum up what Alaska means to you?
Real. Alive. Freedom.