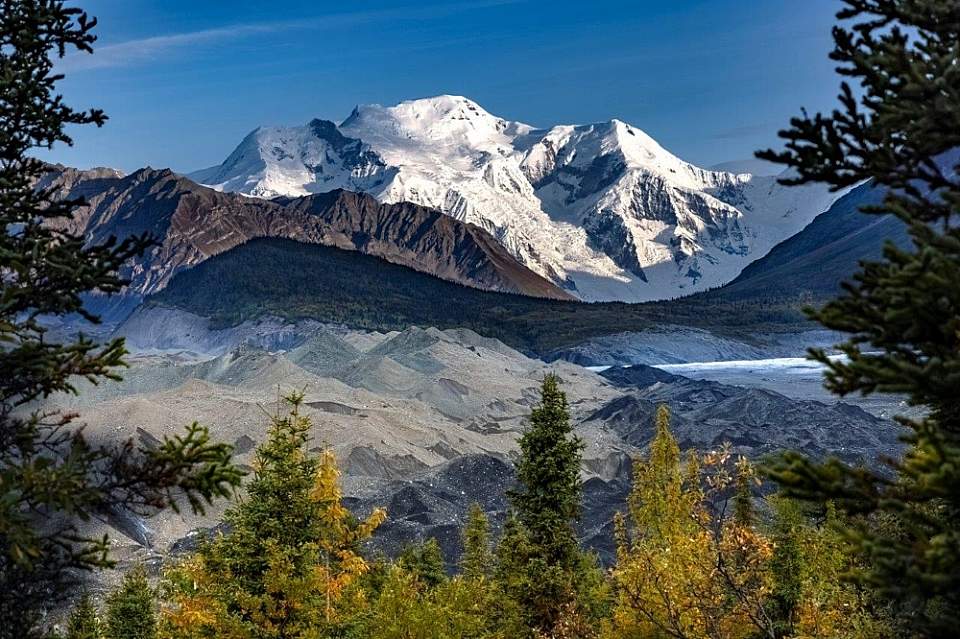 Bob Kowaleski, who lives outside of Cleveland, OH, took up photography in retirement and has made several memorable visits to Alaska. We chatted with him about his memorable experiences.
Q: What first inspired you to visit Alaska?
I took an Inside Passage cruise with my wife, which is how many people experience Alaska for the first time. On a cruise, you get to visit all the sights and witness Alaska's majesty, but you don't have enough time to truly explore it. So on our second cruise we added a week-long land tour. Once we had this new taste of Alaska, we knew we needed to spend 2–3 days in a place and learn about it. After all, what really makes an Alaska vacation is talking with locals, other photographers, and hikers you meet.
Q: What are your favorite places or experiences in Alaska?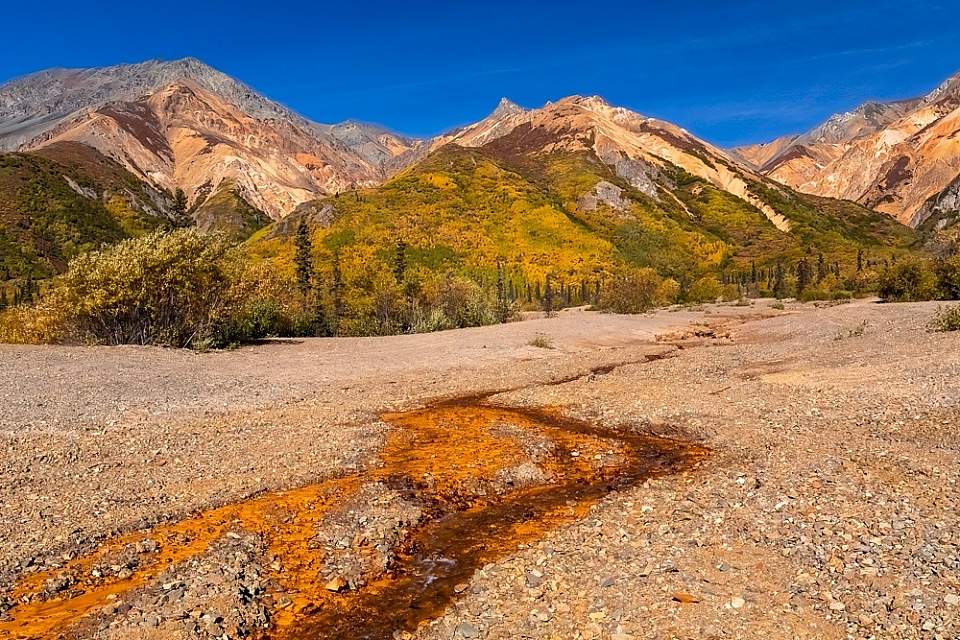 Sheep Mountain is my absolute favorite area, because you can shoot great landscapes as well as many intimate shots. The coloration of the hills around Sheep Mountain Lodge are just breathtaking.
I also love Kennicott, which requires some effort to reach, but is absolutely worth it. Driving the gravel McCarthy Road is a great adventure, and the lodge there is family-style living and eating. You get to connect with other travelers, go on the abandoned mine building tours, and walk out to the glacier. You can really immerse yourself in the history there; it's amazing what was accomplished in the 1920s.
As a photographer, I also love the Knik River/Mat-Su Valley. So much amazing scenery, and it really comes to life in winter. And the Denali Highway is amazing; Every 10 or 20 miles it's different. I love it in autumn, with the yellow trees and red tundra.
Q: What keeps you coming back to Alaska?
As a photographer, I'm really drawn to the land. It makes you stop, makes you look, makes you appreciate what is all around you. Also, the people are so engaging and genuine. I've chatted with locals in Juneau on July 4 and hunters in the fall, all of whom had amazing stories. Always ask locals for suggestions; that's how I learned that moose hang around the fringes of cities—not out in the wilderness. Slow travel feels kind of old school, but embrace it and you'll enjoy Alaska a lot better.
Q: What else is on your Alaska bucket list?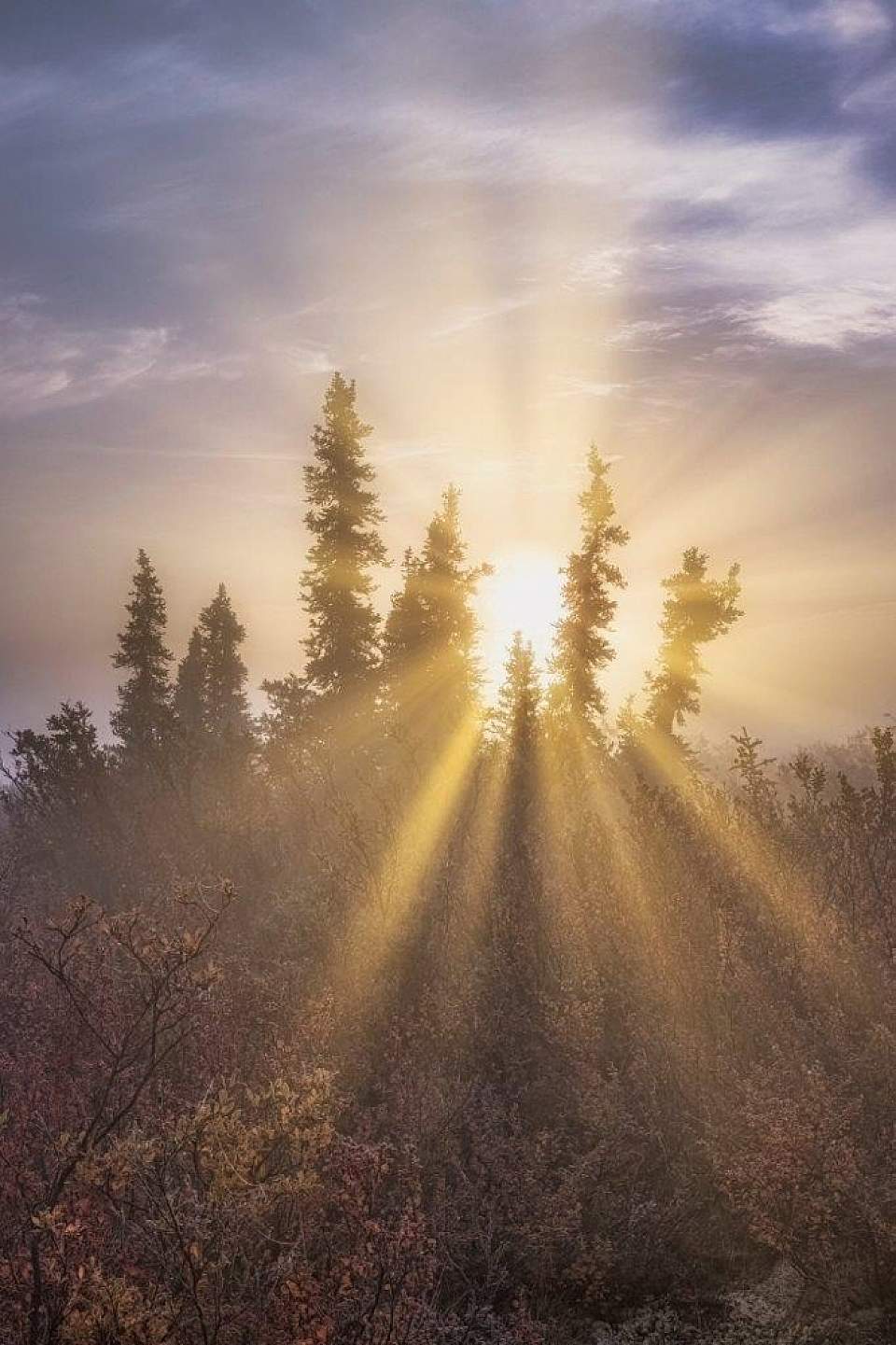 Driving the Denali Highway again; every time you'll see and experience things you never have before. I'd also love to get on the ferry and explore some of the outlying Islands. And I want to look for other towns like Hope, which was just fabulous. I saw old cars, trucks, and buildings there that made for amazing photographs.
Q. What advice do you have for someone looking for an Alaska adventure?
The key is to decide the level of adventure you want, and then immerse yourself in the nature of Alaska. Stay in a cabin or small lodge, explore the trails and less-visited towns, and ask locals for advice! And if you're a photographer, don't miss sunrises and sunsets—they can be fantastic.
Q: What are 3 words that sum up what Alaska means to you?
Relaxing. Engaging. Gratifying.
Q: Alaska.org's mission is to show visitors an authentic Alaska experience. What are those qualities?
When you get out of the larger towns, you get to see the best of nature and history, and how those things blend together. I can't get enough of seeing something different. It's not always photogenic, but there's something different with every mile. It's invigorating. But you have to go seek it and be ready to experience it.
Also, the magic of Alaska is in the details. Landscapes are amazing, of course, but I don't shoot with the wide-angle lens anymore. Slow down and look for the details.
Contributions to Alaska.org