Photo Credit: Knik Glacier View from Knik River by Bob Kowaleski
Palmer: An Ideal Basecamp for Hiking, Photography, and Glaciers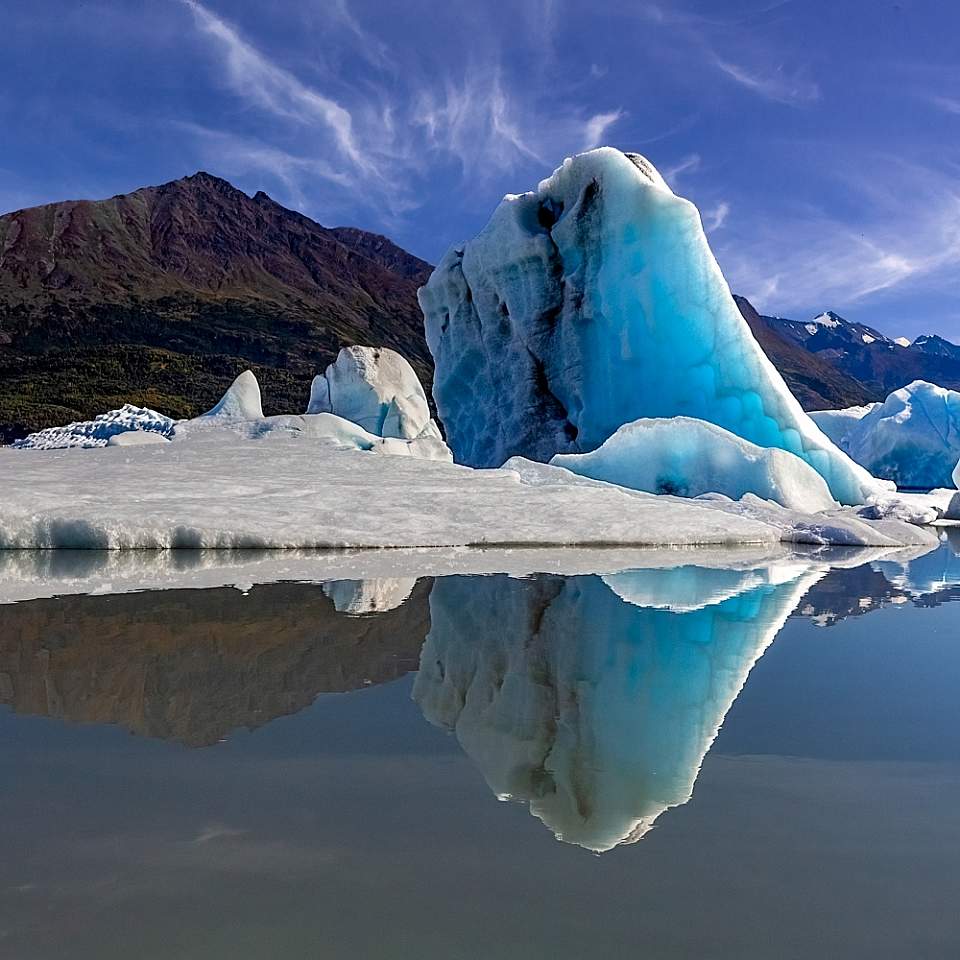 Just 45 minutes north of Anchorage is Palmer—one of my favorite basecamps in Alaska for a 2- to 3-day adventure. I include this area in all my Alaska itineraries (summer and winter) because of its easy access to amazing hiking and walking trails, as well as the Knik Glacier.
After all, viewing and or walking on the Knik Glacier, or just being in the backcountry here, offers breathtaking epic views. The closer you come to ice, water, flowers, trees, rocks, and nature, the more remarkable things you'll find. Embracing the moment and taking the time to investigate your new discoveries will be exciting.
Exploring Palmer
A few recommendations for visitors: First, pick up a local guide at the visitor center or area gift shops so you can identify the local birds, plants, and animals while you're out exploring. For accommodations, try the Alaska Backcountry Cottages (call and ask for Linda), which offers excursions to the Knik Glacier from their property on an ATV, helicopter, or small boat (the latter being one of my favorites). The Knik River Lodge is another great place to stay, with private cabins and a full-service restaurant. It's also a great spot in the fall (mid-August - September) to see the northern lights. Both lodges provide easy access to local hikes.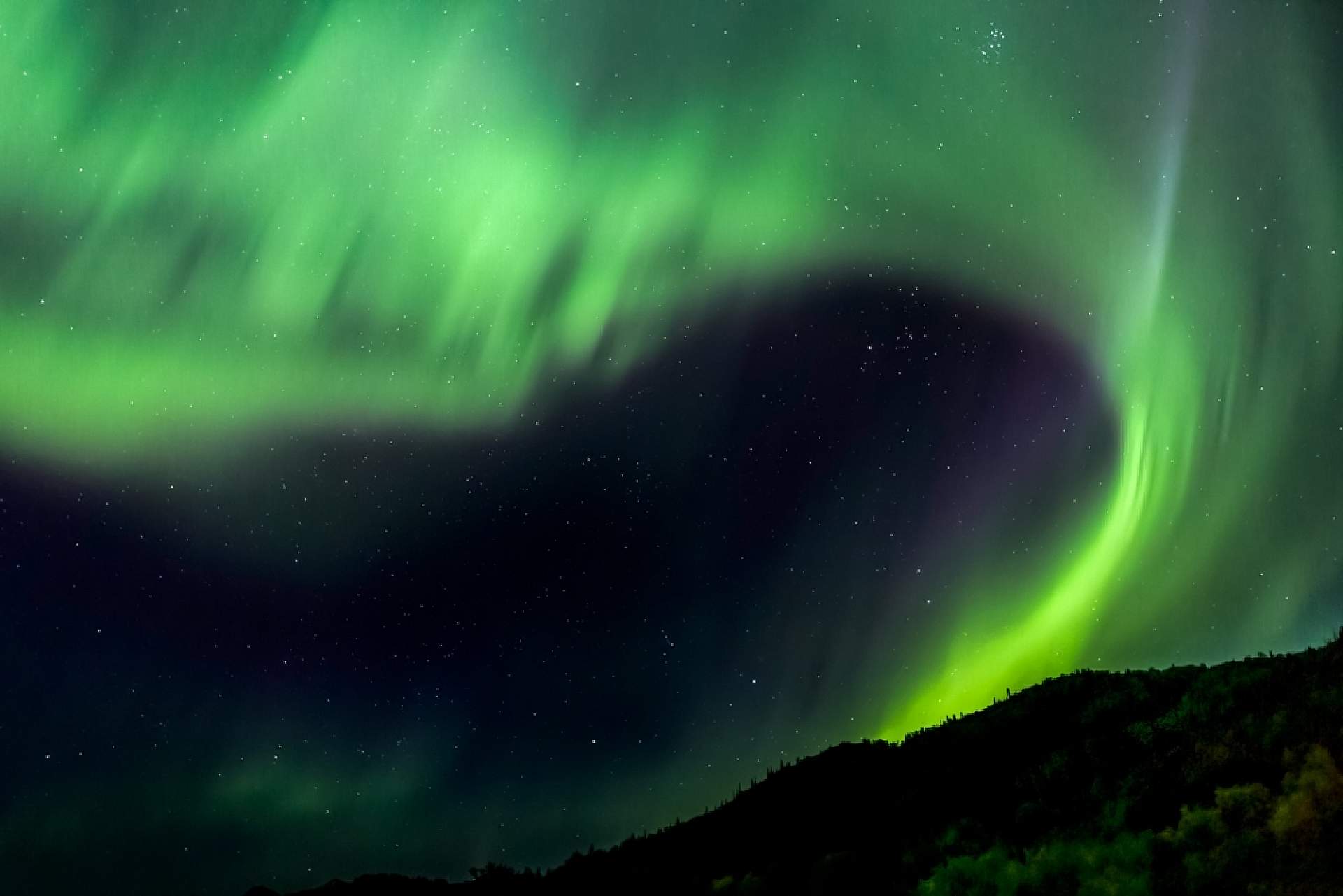 One place to find great hiking is by taking a drive to the Knik River via the Old Glenn Highway. There are pull-offs and parking areas; from there, the views and easily accessible trails are endless. I love driving out to watch the sunrise or look for old, abandoned cars by taking the trails from the generating plant (see picture).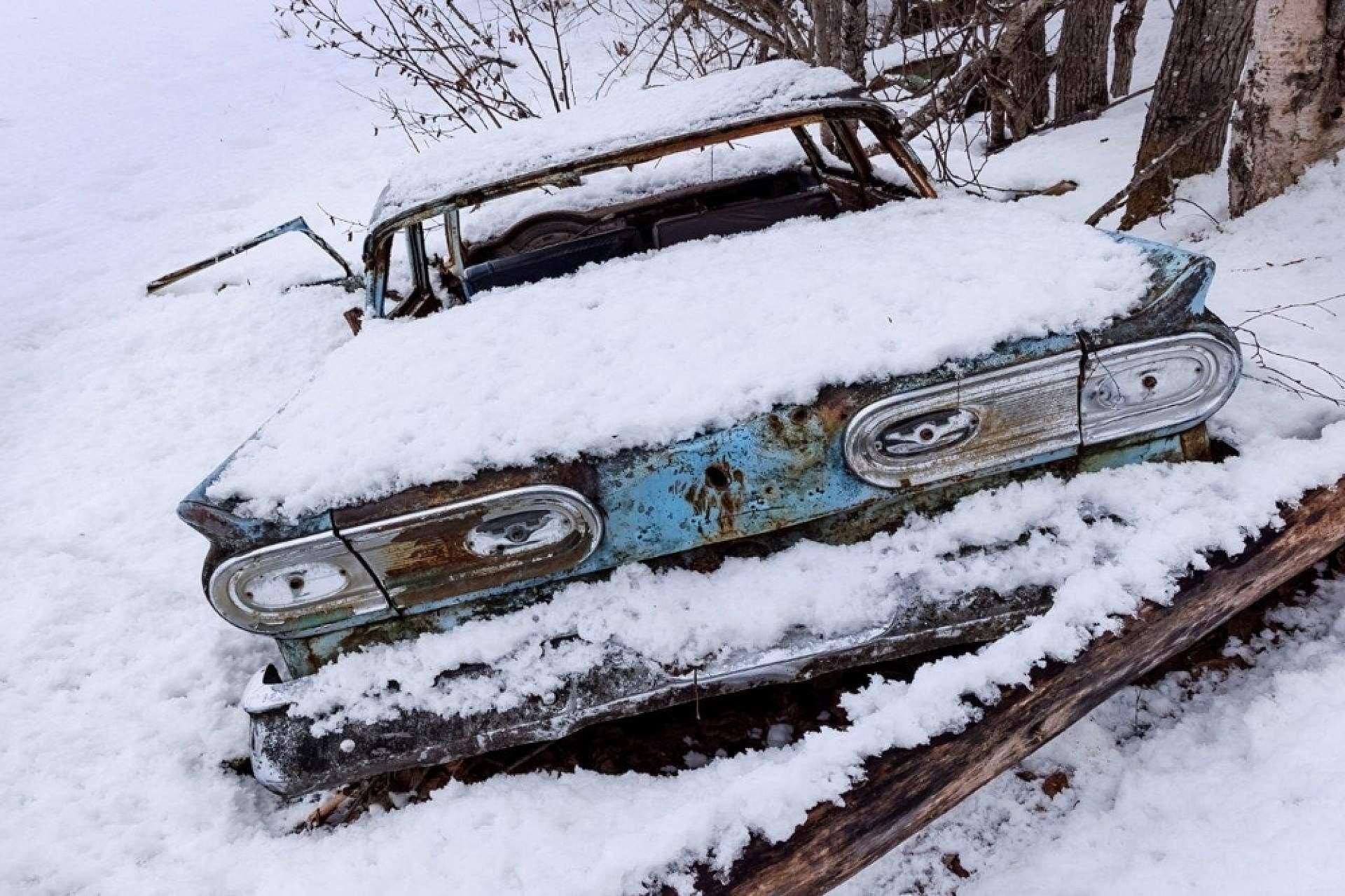 Another amazing place for hiking is within the remarkably diverse Hatcher Pass State Park. You'll find trails that can fill a few hours or a few days and include incredible views of rushing rivers and an old gold mine complex. The roads are very accessible, and easy pull-offs and parking make this an ideal area for family outings. Rest areas have picnic tables and bathrooms.
The Big Picture
Photography is one of my favorite things to do in Alaska. Most photographers begin by using wide or extremely wide-angle lenses to capture the grand scenic views. And when a composition includes an eye-catching foreground or a beautiful sky, a wide-angle is the proper lens. But make sure you have a standard 24–105 mm lens or even a 70–200 mm lens to capture intimate scenes within the epic views.
Begin each day by viewing a sunrise and end the day watching the orb dip back down below the horizon. See it all and keep moving—you can always sleep on the airplane or when you get home. Alaska is an endless adventure, so enjoy your time here, be safe, and have fun.