Alaska fans are everywhere. Photographer Scott Adams lives in Richmond, VA, but his love of the 49th state has brought him here several times to shoot. Multiple photo awards attest to his talent; his trophy chest includes winning the Alaska.org photo contest in 2021. We sat down with him to find out what inspires him.
Q: What kind of photography do you usually do?
A: Shooting real estate is my day job. But fun photography for me is travel, and my really fun photography is Alaska.
Q: When did you first visit Alaska?
A: Only a few years ago, in 2016. I never thought Alaska would hook me like it did. Now I've been back several times to see more of the state and shoot. I've been honored to have my photography featured in places like the Alaska Railroad and Alaska Airmen calendars; I've also won photo contests with Alaska Magazine, Alaska Tour & Travel and of course the Alaska.org photo contest!
Q: What is it about travel that you love?
A: When my wife and I started traveling, it was to some of the national parks out west. The desert is amazing. I was still learning photography, but just being out there on the road with my wife was addicting. I love the adventure aspect of travel, and photography is another way to enjoy and appreciate it.
Q: What brought you to Alaska?
A: My wife worked at a B&B in Homer in the early 1990s. She spent all her time telling visitors what they should see and do, but never had the time or budget to go and do those things herself. We decided to do all of them on that 2016 trip, going from Anchorage, to Whittier and Valdez. Drove the McCarthy Road to Kennicott in Wrangell St. Elias National Park, went to Paxson and drove the Denali Highway. Visited Denali, Talkeetna, drove to Seward and Homer, flew to Katmai National Park, and then hit Girdwood.

I was hooked. Water, mountains, wildlife—we saw so much in two weeks. Now I've been back 8 times and visited all 8 of Alaska's national parks, and we're coming back again in summer 2022 to see Fairbanks, Tok, Nabesna, fly to McCarthy, see Delta Junction, and do a train trip to Denali.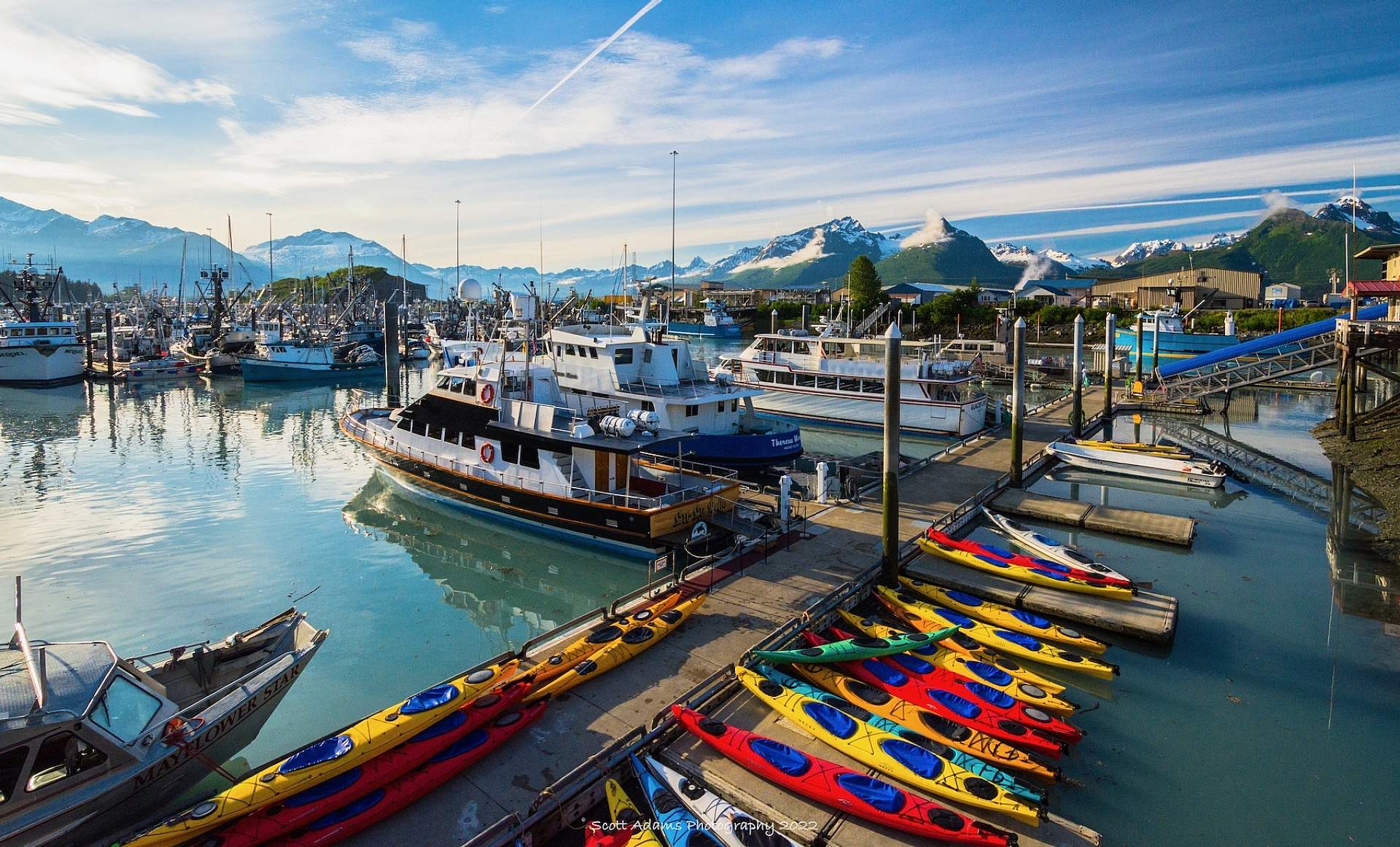 Q: You've been in fall and winter—what's that been like?
A: Fall, specifically September, is my favorite season because of all of the different colors on the ground and in the trees. It's also a great time to see and photograph the aurora. I first saw it in September 2017 while staying in downtown Anchorage. It was just incredible to see the sky erupt in color! Winter in Alaska is no joke and unlike any winter I've ever experienced on the east coast.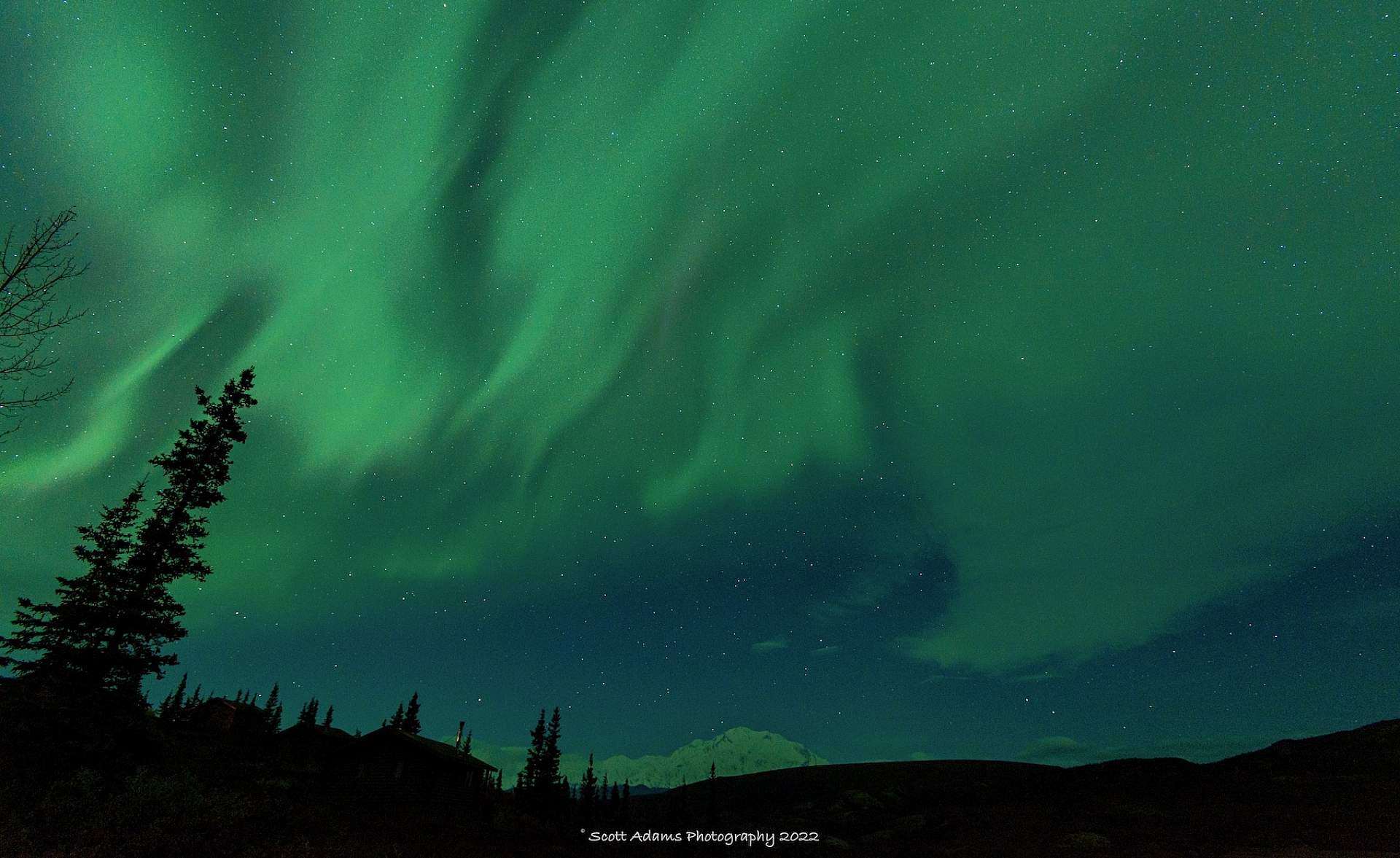 Q: You've seen a good mix of big-city and small-town Alaska. How do they compare?
A: Anchorage and Fairbanks feel like the lower 48. But the smaller towns really give you a feel for the spirit of Alaska—especially a place like tiny Kotzebue. One morning as I was shooting, a Native Alaskan introduced himself and we chatted. To me, that's the real Alaska—talking to people and learning about their lives. It's what travel is all about.
Q: What are your favorite places or experiences in Alaska?
A: Flying from Bettles Lodge to Gates of the Arctic National Park was one of the top highlights of all of my trips because of the terrain. It was just mind-blowing to see millions of little lakes and the jagged Arrigetch Peaks. Then I flew to a rock bar in the park, and then the sand dunes in Kobuk Valley. Absolutely incredible.
I drove the magnificent Denali Highway twice; every day was just beautiful. I also loved Coldfoot, and had a guide to Atigun Pass, above the Arctic Circle—so rugged and remote.

And Denali of course. It took three trips to see the mountain but was worth the effort. We stayed once at Camp Denali, at the end of the Park Road in Kantishna, where you can see the mountain from your bed. We rode bikes to Wonder Lake—incredible. The three days at Camp Denali are in the top three of any vacation I've ever had.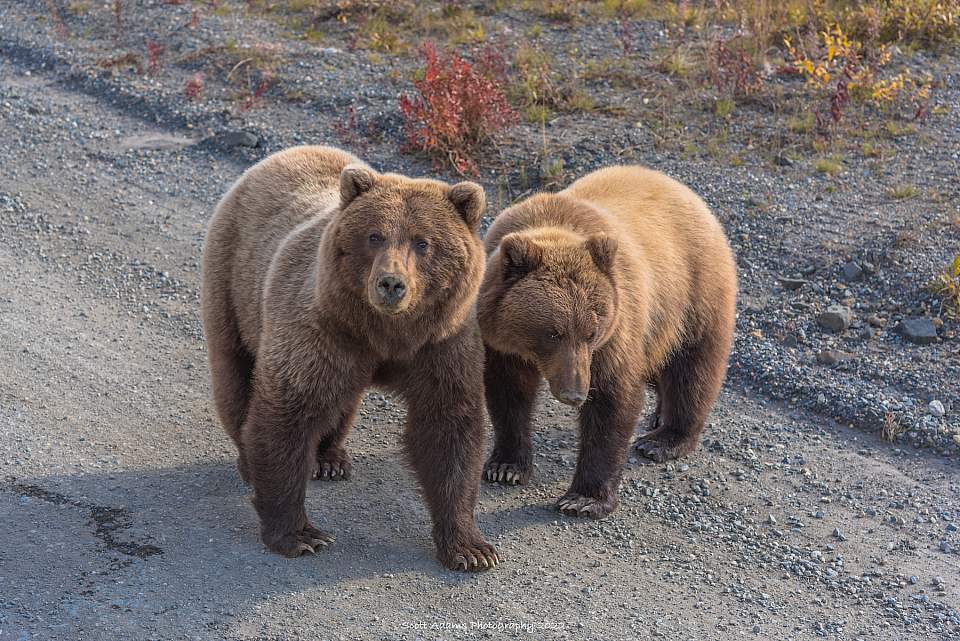 Q: Any great wildlife experiences in Alaska?
A: Absolutely! Every time we've been in Denali, bears come right up to the Park Road bus, and I've seen bull moose and caribou there, too. Driving the Denali Highway, I saw a mama fox and two kits, which walked behind the car and practically posed for me.
We visited Katmai to see the bears, and there's almost no way NOT to see bears. We saw one up close on the trail to the viewing platform; he ambled off into the woods. Amazing.
Q: What keeps you coming back to Alaska? What makes Alaska special for you?
A: It's the most beautiful place I've ever been. And everyone is so welcoming—I can go to one of the most remote places in Alaska and everyone is so nice. They're here because they found a calling to be here, and they understand why people visit, so they treat strangers as friends.
Q: What else is on your Alaska bucket list?
A: Sheldon Chalet! It's situated on the ridge of the Don Sheldon Amphitheater of Denali's Ruth Glacier. Also, seeing polar bears in Utqiagvik.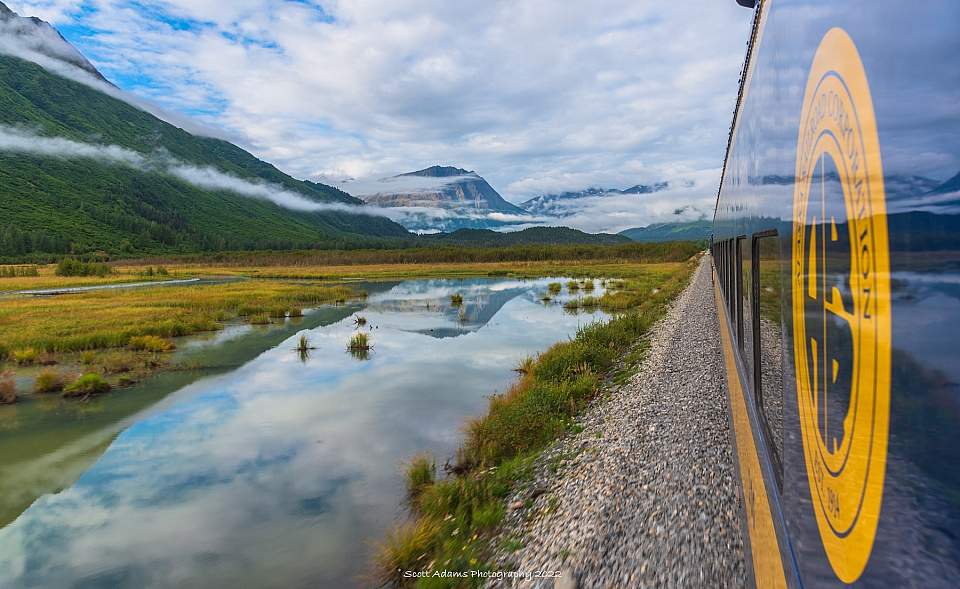 Q: What advice do you have for someone who's looking for their Alaska adventure?
A: Do your homework. Book everything in advance, and know how long it will take to get to each place. And have a backup plan. There can be delays with weather or small planes. I also don't think your first trip to Alaska should be a cruise. Drive, ride the train—you get to see so much. And always remember to treat Alaska as the wild place that it is because it can jump up and grab you in a moment!
Q: What are 3 words that sum up what Alaska means to you?
A: Vast. Wild. Welcoming.
Q: Alaska.org's mission is to show visitors an authentic Alaska experience. What are those qualities?
A: Authentic to me is getting out of the big places. Drive one or two hours from Anchorage or Fairbanks and you'll experience it. Or go to a small village, like Coldfoot, Bettles, or Kotzebue. You'll find things to do, meet interesting people, and your whole mindset will change. You might not want to go home!
Contributions to Alaska.org