Flightseeing over the mystical Alaskan terrain is one way to unlock the magic of a state with vast road-less wilderness. But Alaska Air Services takes flightseeing up a notch by truly immersing you in the wilderness you're seeing—and doing it authentically, with local Alaskan pilots.
Glaciers, Mountains, and More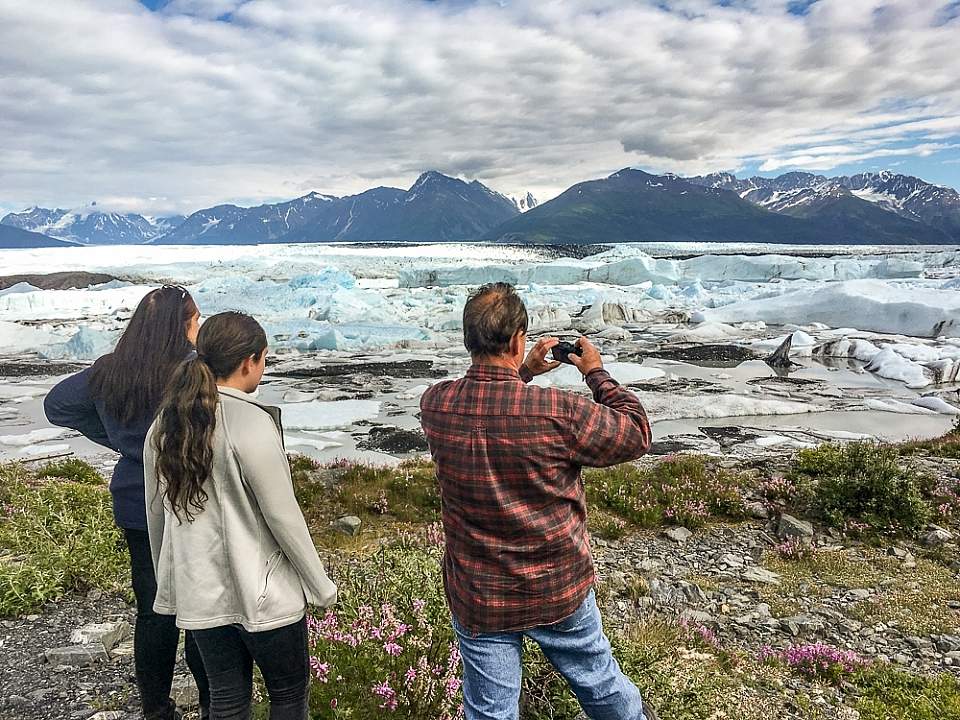 You'll take off from Anchorage, and Alaska will open up for you as you appreciate its vastness from the air. Where will you go? That's up to you! Choose from a variety of tours. Take one of the classics, like flightseeing to Denali, or opt to explore one of the state's hidden gems. You can also fly to see glaciers, go bear viewing in Lake Clark National Park, or work with the pros at Alaska Air Service to create your own custom itinerary.
Most tours start in the afternoon, around 3 or 4 p.m., and last between 1 and 2.5 hours. This schedule gives you the flexibility to enjoy other activities the rest of the day and really maximize your time in Alaska. Have kids? Bring them along! Alaska Air Service knows that this is your vacation of a lifetime and they take that very seriously. Just call to coordinate schedules for your epic adventure.
The Tours
Glacier Explorer
Fly to see ancient rivers of blue ice. You'll check out massive Knik Glacier—5 miles wide and 25 miles long—as well as dazzling Colony Glacier and many others. If you decide not to land, you'll spend about 90 minutes flying over these impressive natural treasures that are right in Anchorage's backyard. You could also opt to add 30 minutes and touch down, in order to appreciate these natural treasures from the ground as well. You'll set down on the numerous gravel bars, where you can marvel at the icebergs and glacial history of the area. On your way back to Anchorage, keep your eyes open for sheep, goats, moose, and bear!
Lake Clark National Park
Alaska Air Service specializes in bear viewing trips to Lake Clark National Park—where they're a licensed park concessionaire and which they consider to be the best bear viewing in all of Alaska. On an intimate outing, you'll spend a day watching these majestic creatures graze, hunt, and play in their natural habitat. The bears, birds, and grandeur of the park alone make this trip worth it, but if you're a national park stamp collector, you can also check this park off your list. Alaska Air Service has even been known to coordinate with the park superintendent to give you your stamp if it's the last park on your list! Also available: drop-offs for campers or backpackers on multi-day treks.
Mt. Spurr Volcano / Alaska Range
Choose to flightsee a hidden gem! Mt. Spurr is part of the Tordrillo Mountains, near the Alaska Range just west of Anchorage. While it's not a common destination for flightseeing, it is incredibly spectacular—you'll get rewarding views of these mostly volcanic peaks and see Mt. Spurr, an active volcano that's regularly steaming! Stop off at a remote landing strip for that special photo op.
Explorer's Choice
Short on time and want to tick flying in Alaska Bush plane off your list? Spend 30–45 minutes soaring above the beauty of Alaska. Choose from a variety of sights near Anchorage: a view of the Chugach Mountains behind Anchorage, Turnagain Arm, or perhaps Cook Inlet. Your pilot will cater the tour to your wish list.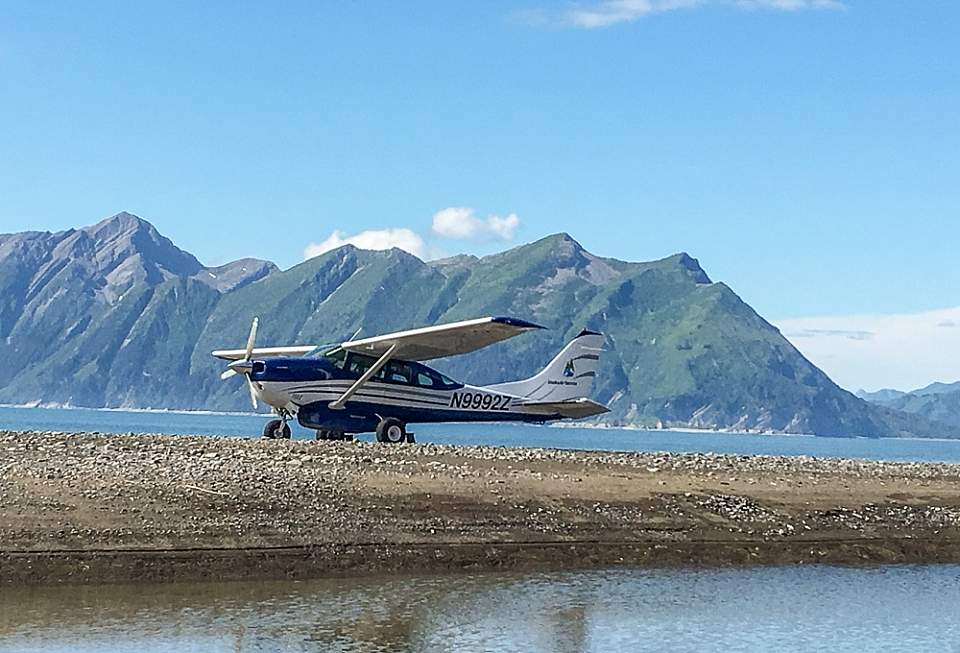 Alaska Bush Pilot Tour
Go one step beyond Explorer's Choice and take to the skies in a Piper Super Cub, which has room for just one single passenger! For 1.5–2 hours, it'll be only you, the pilot, and the Alaskan wilderness. Landings are optional.
Custom Charters
Bush planes in Alaska are all about access—access to the roadless wilderness in Alaska that's waiting to be explored. Call Alaska Air Service, tell them your dream, and it's likely they'll be able to make it happen. They'll coordinate drop-offs and pick-ups for backpacking treks, float trips, fat tire bike rides, and more. And you don't have to be a hardcore adventurer to take advantage. The charter service is also ideal for photographers looking for specifics sights to photograph, or for families to fly to a remote gravel bar for the campfire of a lifetime!