Photo Credit: Liquid Adventures
The Best Private & Small Group Shore Excursions for Your Alaska Cruise
The large cruise ships that travel up Alaska's Inside Passage carry as many as 5,000 passengers. While these small moving cities are lot of fun, some travelers like to change up the pace by booking more intimate shore excursions when the ships dock in port. Fortunately, private and small-group shore excursions are easy to find. And they offer a chance for cruise passengers to take a break from the crowds, make connections within their small group, and get to know the local Alaskans who guide the tours. Here are our favorites.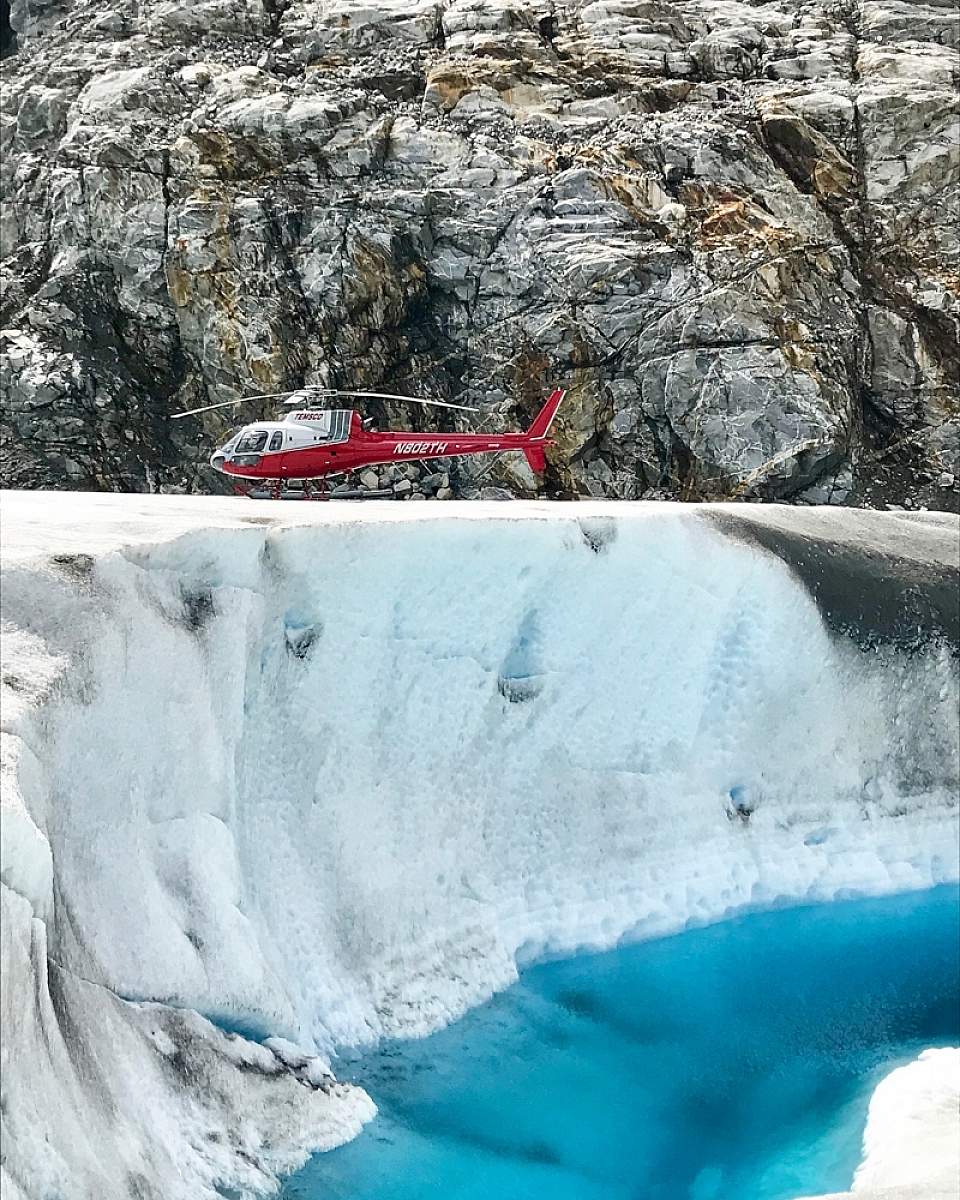 Skagway
Midnight Sun Excursions
Take a journey with a certified naturalist on a private van excursion into the Yukon. Pri­vate tours rang­ing from 5 to 7 hours long explore the sights of British Colum­bia and the Yukon, with plenty of stops for photo ops and a good chance of seeing bears, moose, and caribou. More information
TEMSCO Helicopter
Soar high above the Alaskan landscape and enjoy spectacular flightseeing over glacier-filled valleys, plunging waterfalls, and stunning peaks on your way to a gorgeous glacier. Then touch down and tour the ancient river of ice with an experienced guide. More information
Hoonah / Icy Strait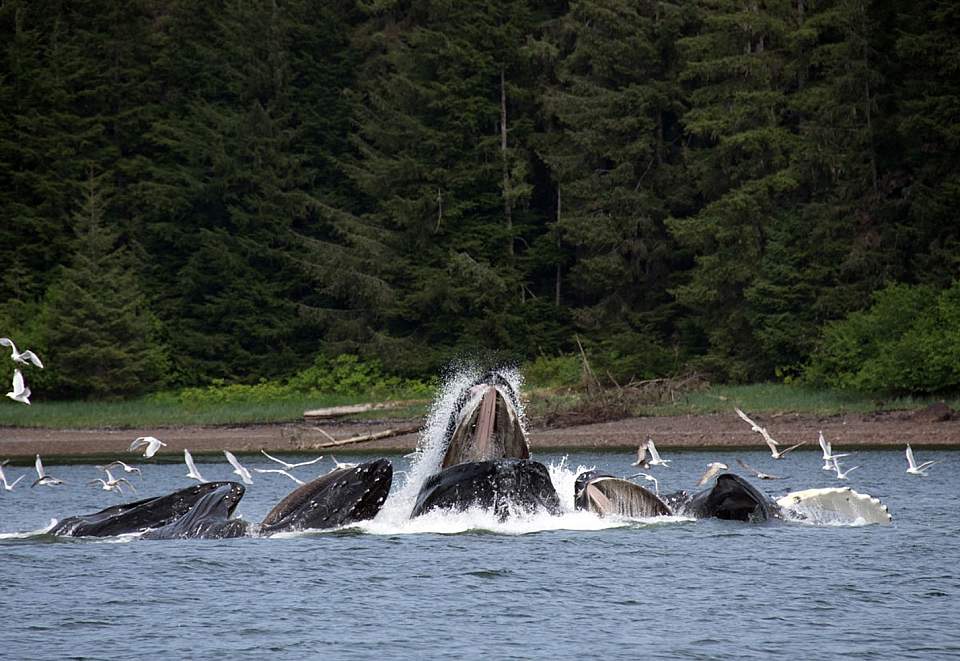 Glacier Wind Charters
At this whale-watching hot spot, you can spend all day on the water with your small group looking for any specific whale behavior (like bubble net feeding) or creatures (like orcas) you'd like to see. The area is also known for fabulous birding. Fully customize the experience by booking a private charter. More information
Juneau
Cycle Alaska
With 7 guests max, head out on tours like the Bike & Brew, including a bike ride, short walk, history lesson, and Alaska beer sampling. You'll also see the mighty Mendenhall Glacier from three different perspectives. Or book a custom tour, like an endurance ride or a tailored city tour. More information
TEMSCO Mendenhall Glacier & Guided Walk
Soar high on a heli­copter tour, offering beau­ti­ful views of Alaska's cap­i­tal city and up-close explo­ration of Menden­hall Glacier. Look out on alpine lakes, moraines, and crevass­es before landing and check out the Juneau Ice­field for yourself. More information
Northstar Helicopters
Take a magical flight to Mendenhall Glacier for some amazing photographs. You could also choose to hike on the glacier itself, learn how to climb on ice walls, or create a special memory with an exclusive glacier photoshoot adventure. Private charters are also available. More information
Above & Beyond Alaska
Above & Beyond Alaska specializes in trips by kayak, foot, boat, or plane, and all are in intimate, small groups. They explore the areas around Juneau and the Tongass National Forest. Popular excursions include the Mendenhall Glacier Paddle & Trek, Kayak with Whales, and Fortress of the Bears Kayak Adventure.
Ketchikan
Baranof Fishing
Take a small-group fishing charter and angle for salmon and halibut. And add a cooking adventure: With Wilderness Dining, you'll cook your catch as part of a gourmet campsite meal; on the Cook Your Catch tour, your fresh fish will be prepared by a chef in the wilderness or at a restaurant in Ketchikan. More information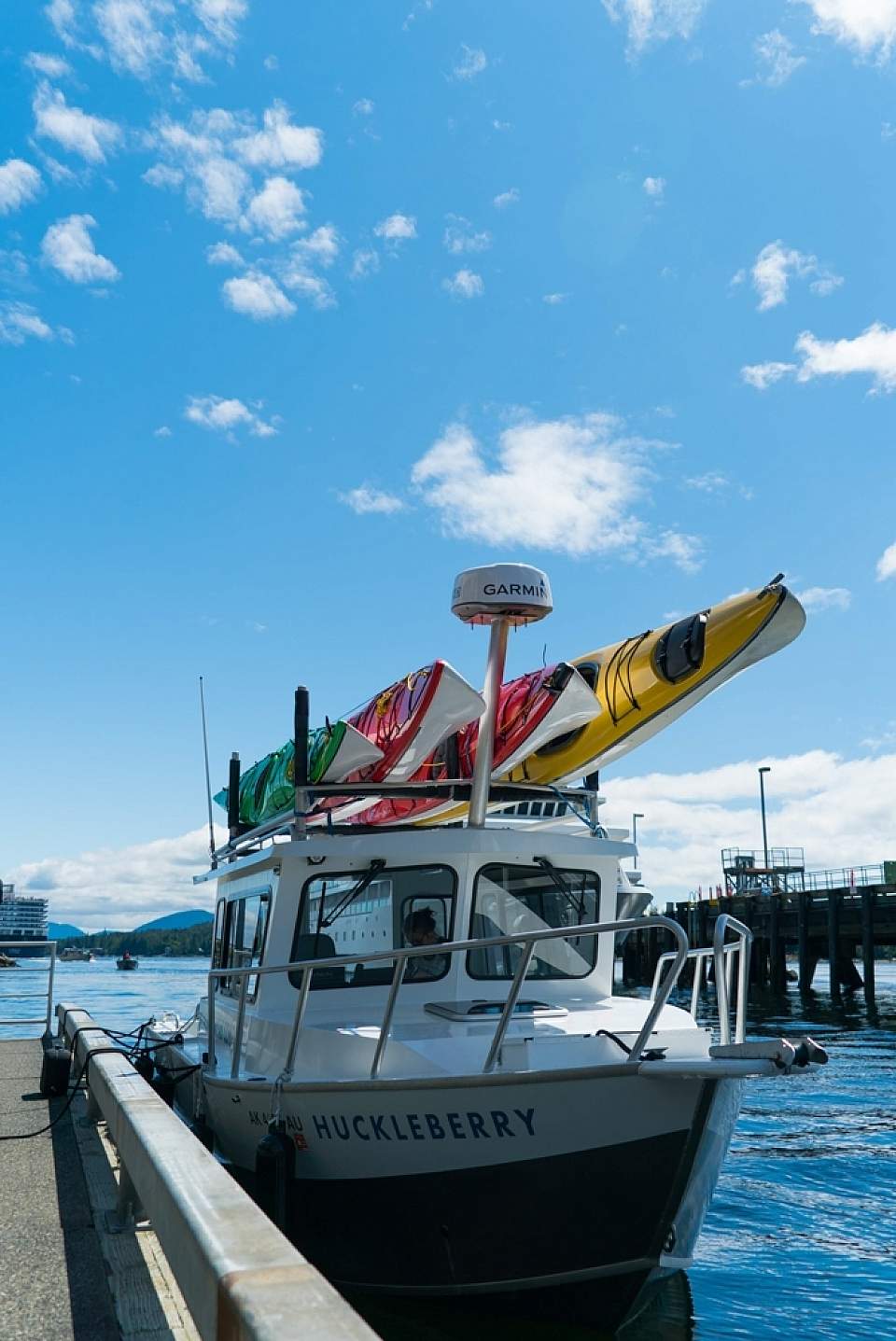 Alaska Kayak Company
Set off from the Ketchikan cruise ship dock aboard a comfortable boat with a small group—usu­al­ly just 4 peo­ple. You'll then launch kayaks from the boat and spend time paddling across Alaska's shimmering waters. Choose from a 3‑hour tour or a 5‑hour kayak-and-hike tour. More information
The Alaska Catch
Head out with Captain Mike to fish for salmon or halibut on a 4- to 6-hour trip, or try something truly unique—a crabbing trip! All trips are private charters and completely custom. Change spots or choose to angle for different species—it's all up to you. More information
Tongass Teague LLC
Southeast Alaska is home to the Tongass National Forest, where nearly 17 million acres of glaciers, mountains, rivers, and fjords complement old-growth forests of spruce, cedar, and hemlock. Walk among these giant sentinels, some well over 500 years old, and breathe in the pristine air that they provide in one of North America's largest carbon sinks. Experience this world-renowned gem of a rainforest on a guided hike or an SUV tour when you stop in Ketchikan! More information.
Out to Sea Expedition Company
Explore the gor­geous dynam­ic scenery and wildlife around Ketchikan by get­ting out on the water in a low-impact Zodi­ac—an authen­ti­cal­ly Alaskan way to trav­el! Every expe­di­tion is dif­fer­ent. Small groups (up to 6 people) allow for flexibility and spontaneity. Or ask about custom expeditions. More information
Snorkel Alaska
Don a wetsuit, mask, fins and snorkel and get an up-close look at the unique sea creatures of the 49th state: urchins, sea stars, crabs, sea cucumbers, and...what's that...a humpback whale swimming nearby?! This is the magic of snorkeling in Alaska—a singular experience that you can only do in the waters around Ketchikan. No experience? No problem. Max group size is 10. More information.
Seward
Seward Ocean Excursions
Want to whale-watch, see glac­i­ers, go bird watch­ing, or check out hid­den coves? Board an all-season vessel and go on an ocean adventure that suits your fancy. As the boats only carry 6 passengers, you're guaranteed an intimate outing! More information
Liquid Adventures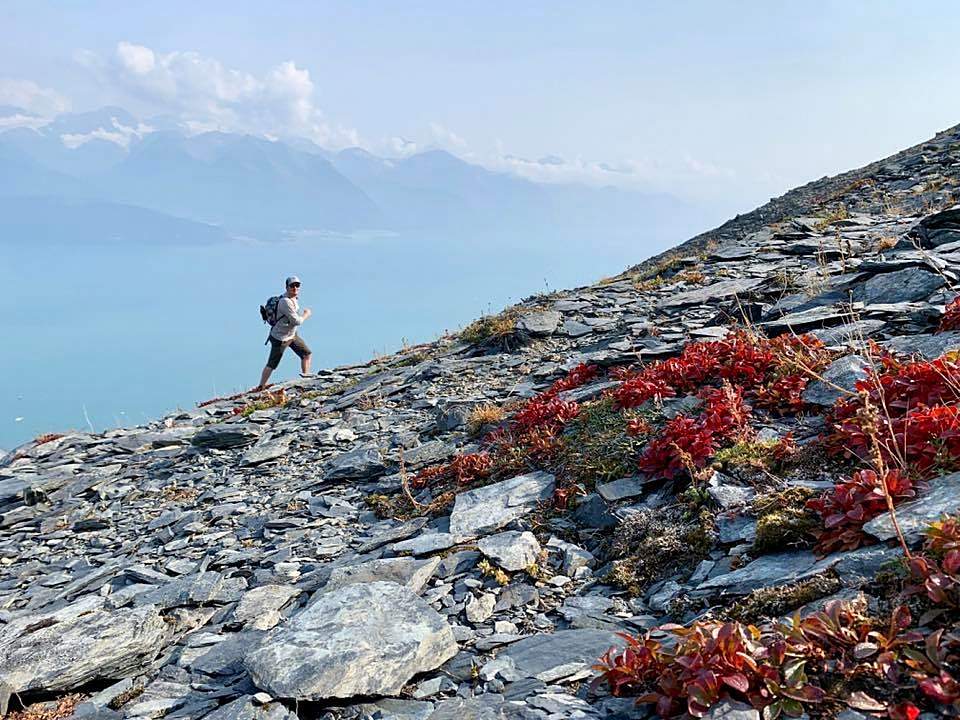 Take a small-group tour into Kenai Fjords Nation­al Park on a custom-built catamaran. Cruise around, then hop into a kayak to pad­dle around ice­bergs and watch for wildlife. Or opt for a kayak-only trip or paddleboard adventure! More information; even more information
Exit Glacier Guides
Enjoy a magical small-group guided hike or ice-climbing adventure on Exit Glacier, including instruction. Or start with a dra­mat­ic flight­see­ing trip in either a heli­copter or ski plane, and then step out onto the ancient riv­er of ice for a thrilling hik­ing or climbing expedition. More information; even more information
Alaska SeaLife Center
Take a behind-the-scenes tour of this world-class public aquarium and nonprofit research institution dedicated to rescuing and protecting Alaska's unique animals. Or opt for intimate encounter where you can observe animal care close up! More information