Photo Credit: Rainforest Sanctuary, Totem Park & Eagles in Ketchikan
The Best "Non-Excursions" in Port During Your Alaska Cruise
We all need some time exploring on our own. So when you disembark at one of the ports on your Alaska cruise, you may feel like experiencing the sights and sounds of Alaska without a group or a guide. Go for it! Each port city features amazing places—from the natural to the cultural—that everyone will appreciate. Here are some of our favorite spots that you can visit without joining a group outing.
Juneau
Mendenhall Glacier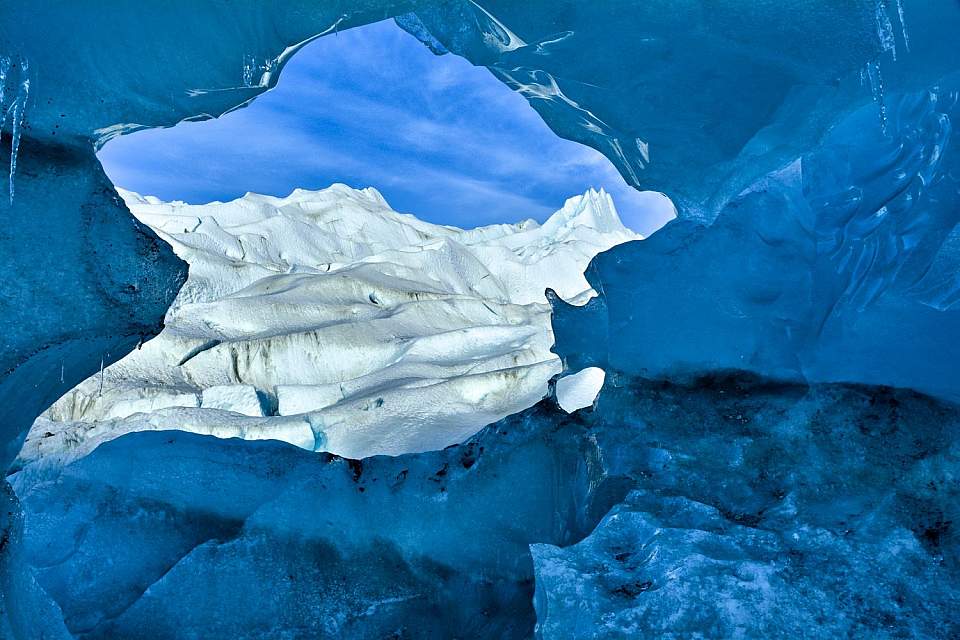 The only road-accessible glacier in Southeast Alaska is Mendenhall Glacier. Mendenhall's active face regularly calves big icebergs into its lake. Check out the activity-filled visitor center and walk the trails for a closer look. To get there, catch a shuttle or taxi; or take the city bus a—from the stop, it's an easy 1.5-mile walk to the visitor center.
Juneau City Douglas Museum
Visit the site where Alaska officially became a state! Visit the Juneau City Douglas Museum's exhibits and watch an award-winning documentary about the city. Plus, from May to September, you can take advantage of the walking tours through historic downtown Juneau and the Alaska State Capitol.
Alaskan Brewing Company
Established in 1986, this was the first brewery to open in Juneau after Prohibition. Tours and tastings are available, and the beer is amazing!
Drive the Glacier Highway
Juneau is one of just two U.S. state capitols not accessible by road—only boats and planes can get here. But a stretch of paved road that runs about 50 miles north of town makes for a great drive. Rent a car to access great hiking, numerous coves and beaches, and the Shrine of St. Therese.
Ketchikan
View Totem Poles
Totem Heritage Center has the largest collection of original, unrestored 19th-century totem poles anywhere on earth. You can also see more at Totem Bight State Park, located on the ocean 9 miles from town, and at Saxman Totem Park, 3 miles away.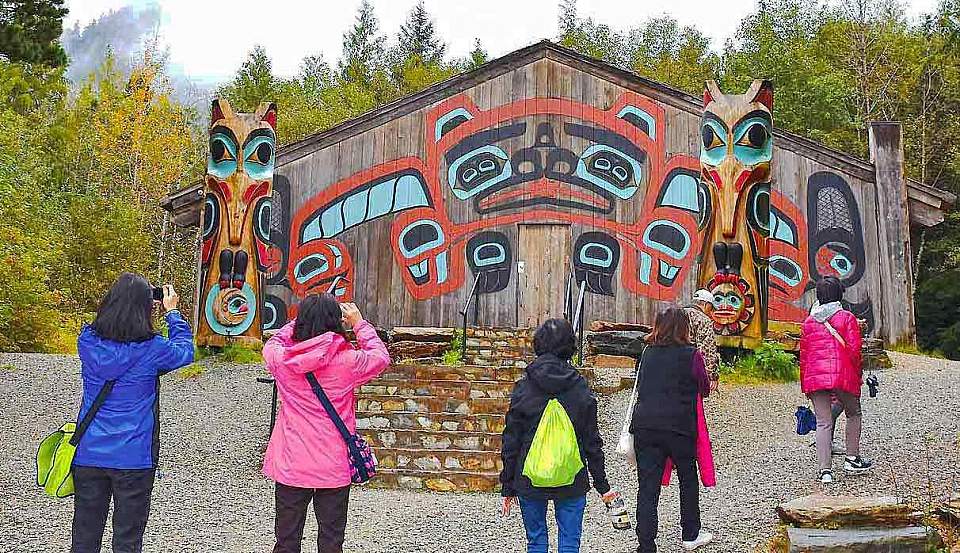 Stroll Creek Street
Back in 1903, Ketchikan was a small mining and fishing town, and this was the red-light district. Today, this boardwalk street, propped up over Ketchikan Creek on wooden pilings, is where to find numerous gift shops, museums, and well-preserved homes. More information
Take a Hike
Explore the impressive number of trails with a guide or on your own. To reach Ward Lake, a popular scenic hike north of town, take a car or city bus. For something more moderate, try Rainbird, or hike the more strenuous Deer Mountain; trailheads for both are about 1.5 miles from town. And try the free "Borrow a Spot" program, which lets you take a SPOT satellite messenger with you in case of emergency.
Hit the Beach
Enjoy a picnic in family-friendly Rotary Beach Park (8 minutes by car) with picnic tables, a playground, great tidepooling, and a swimming area ideal for young children. Refuge Cove State Recreation Site (a 15-minute drive) has a great sandy beach, picnic tables, a picnic shelter, and fire ring grills. It's a popular local spot for a picnic and a sunset view.
Sitka
Sitka Sound Science Center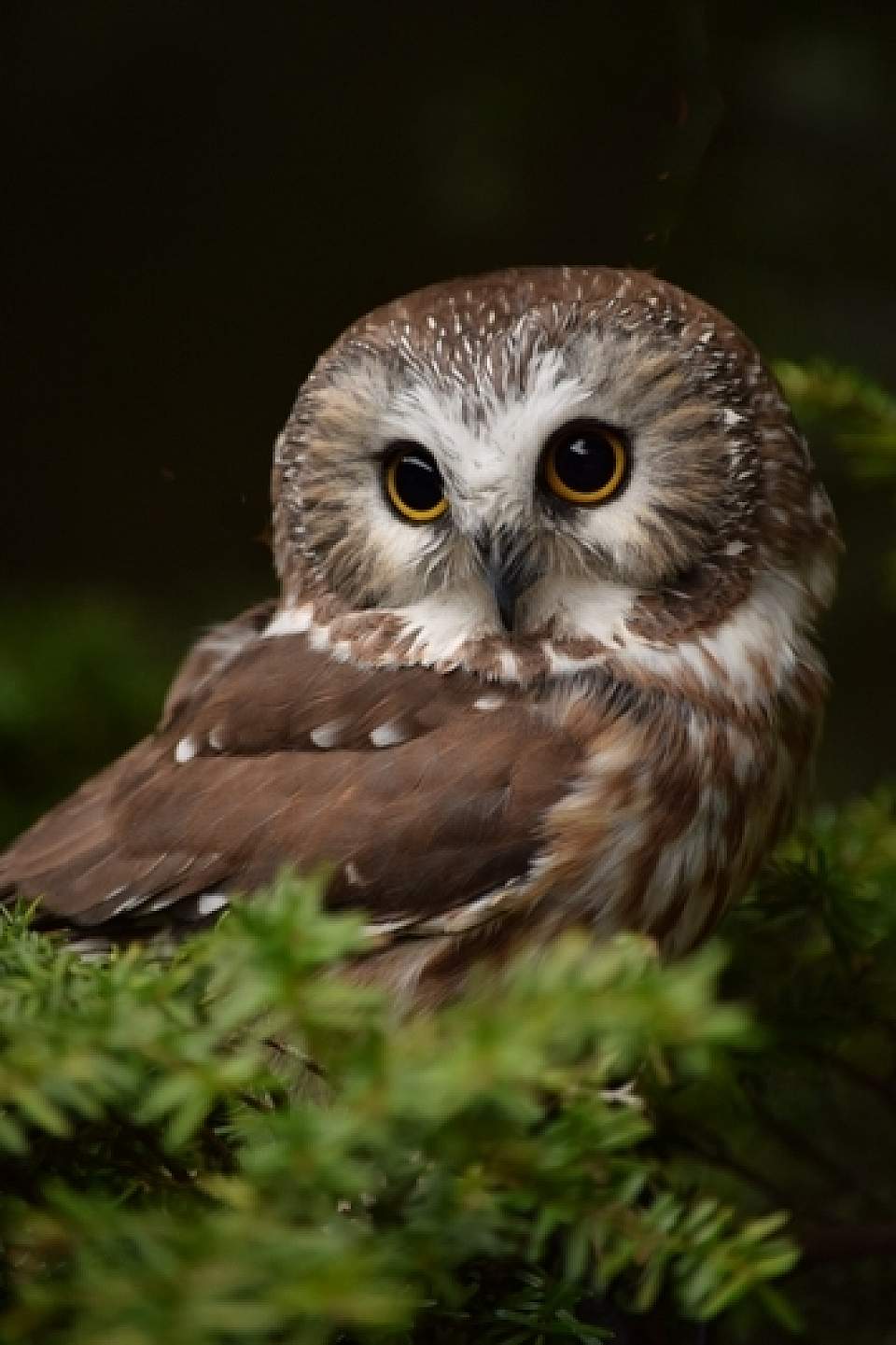 Get an up-close look at the marine crea­tures that make this part of Alas­ka so special at the Sitka Sound Center. It's just a short walk to this engaging destination that combines salmon hatchery, aquarium, research lab, and education outreach.
Sitka National Historic Park
Explore 20 amazing totem poles and hike a beautiful coastal rainforest on your own or with park rangers at the Sitka National Historic Park. You'll also find carving demonstrations and ethnographic displays; kids will love the Junior Ranger program.
Alaska Raptor Center
A 20-minute walk from town, the Alaska Raptor Center is the perfect way to stretch your legs and see Alaska's wild birds—eagles, owls, falcons, and hawks—up close. Learn about the different species, see their rehabilitation in action, and enjoy a stroll on the gorgeous grounds.
Sheldon Jackson Museum
Established in 1888 to preserve the natural and cultural history of Alaska, the fascinating Sheldon Jackson Museum features the state's oldest concrete building, as well as an extensive collection of items from Eskimo, Aleut, Athabascan, and Northwest Coast cultures. See masks, carvings, tools, and boats, including an Aleut baidarka (skin kayak) and Tlingit dugout canoe.
St. Michael's Cathedral
This exact replica of the historic 1840s St. Michael's Cathedral is an ideal spot to grasp the rich­ness and depth of Sitka's his­to­ry as the cap­i­tol of Russ­ian Amer­i­ca. The archi­tec­ture and icons of this land­mark high­light Sitka's long his­to­ry as a Euro­pean set­tle­ment, decades before the Amer­i­can Revolution.
Skagway
Klondike Gold Rush National Historical Park & Gold Rush Museum
This massive, colorful former railroad depot, built in 1898, is now the National Park Service Visitor Center. Enjoy movies and walking tours and explore the collection of 200,000+ artifacts and 3,000 photographs associated with the famous Klondike Gold Rush.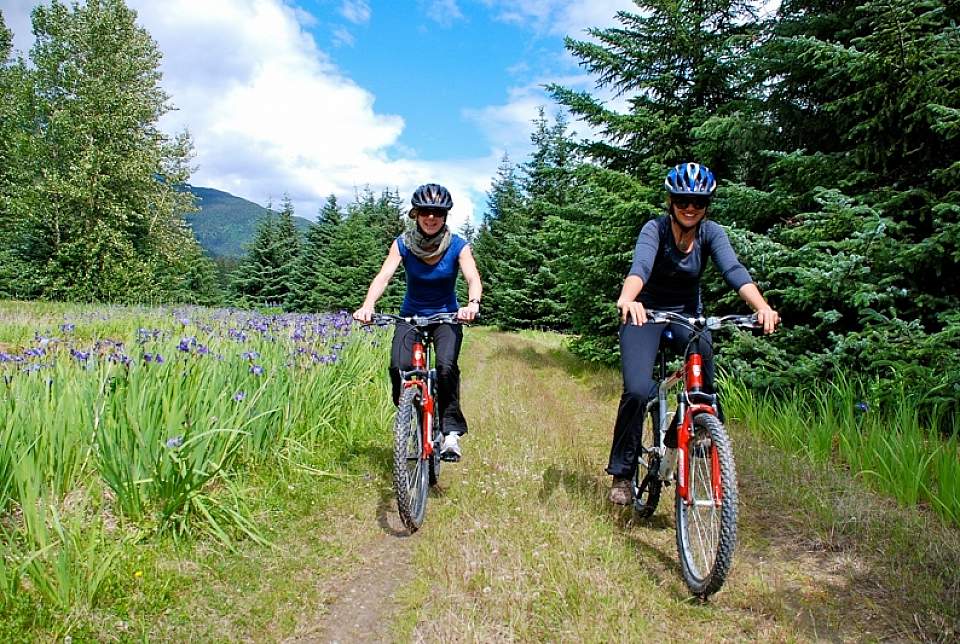 Go On a Hike
A half-dozen scenic hiking trails lead to historic gravesites, campsites, cabins, glaciers, lakes, and beaches. Explore them with a Skagway Trail Map from the visitor information center. Try the Dewey Lake Trail System, easily accessible from downtown; the hike around Lower Dewey Lake takes just 1–2 hours.
Grab a Pint
Along with lots of great restaurants, you'll also find a real Alaskan brewery, Skagway Brewing Co.; don't miss their signature Spruce Tip Blonde Ale.
Head Out on Two Wheels
Sockeye Cycle Co. offer bike rentals so you can explore on your own—they have everything from road, hybrid, and touring bikes to fat bikes and e-bikes. Here are a few ideas for biking around town.
Haines
Sheldon Museum
Experience the art and culture of the Tlingit people at the Sheldon Museum. Relive pioneer days and delve into the Gold Rush, the Dalton Trail, and life at Fort William H. Seward. The museum store has a large selection of local and Alaskan books and art.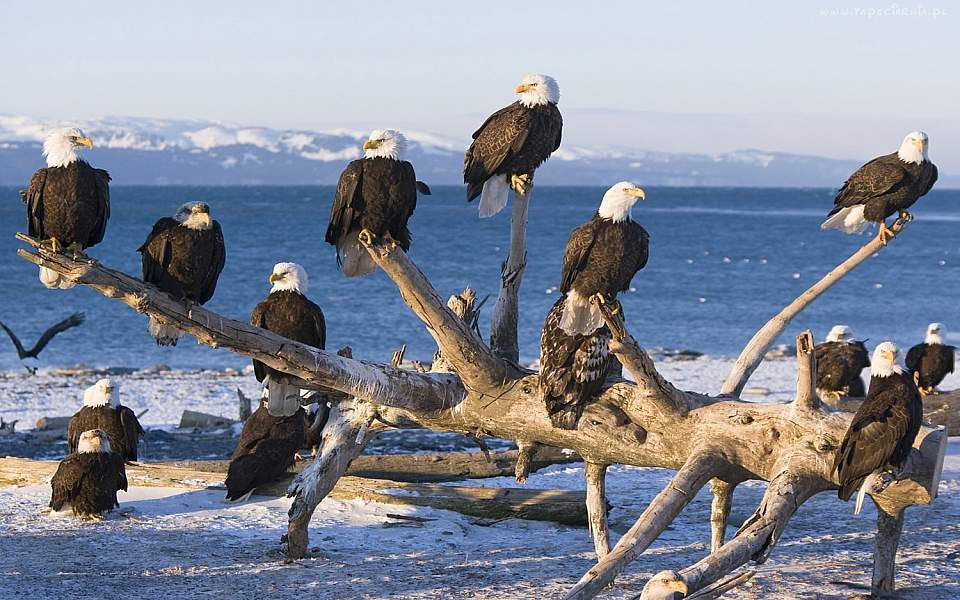 Jilkat Kwaan Cultural Center
About 20 miles outside of town, this working museum, JIlkat Kwaan Cultural Center, honors the legacy of Northwest Coast art as practiced by the famed Chilkat tribe of Tlingit Indians. Check out the famed "Whale House" artifacts, as well as totemic carvings considered to be the finest indigenous artworks in Alaska.
Alaska Chilkat Bald Eagle Preserve
Some 300–400 majestic eagles have made Alaska Chilkat Bald Eagle Preserve their year-round homes here, a few miles from town; it's unforgettable bird watching.
Fort Seward Sculpture Garden
Admire sculptures, mosaics, and pop art in this curious spot—a burned-out building foundation exposed to the elements. Interactive, kinetic pieces are intended to reflect the fort's history and provoke thought.
Haines Public Library
Library Journal ranked this as the nation's finest small library when it opened in 2002. It's also the town's architectural landmark, with a cathedral-like design and a wall of windows looking out to the towering Coastal Range peaks.
Port Chilkoot Beach
The site of an historic dock where materials for building Seward were offloaded, this family-friendly beach is a great spot for dipping your toes on a hot day and watching cruise ships sail by.
Seward
Exit Glacier
You can hike right up to Seward's Exit Glac­i­er and feel the dense blue ice while lis­ten­ing to it crack­le. Walk the low­er trail to get a good pho­to in front of the glac­i­er's face. Or take on the more chal­leng­ing 7‑mile round-trip Hard­ing Ice­field Trail.
Seward Waterfront Park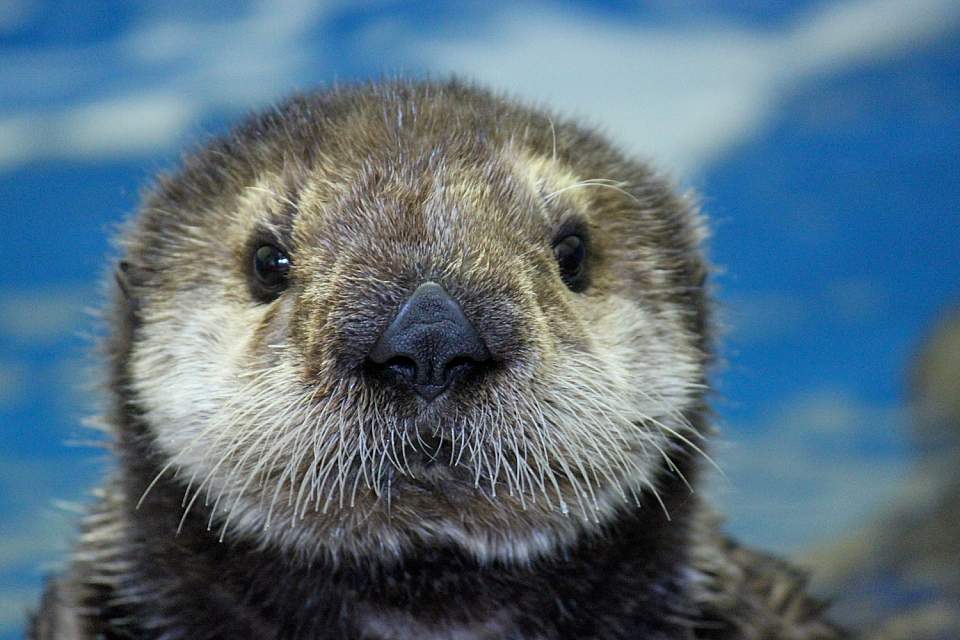 Extending from the small boat har­bor to the SeaL­ife Cen­ter, this waterfront park features pic­nic­ areas, beach access, and a paved trail lined with landmarks like the Founder's Monument, Mile 0 of the Historic Iditarod Trail, and the Old Railroad Depot.
Alaska SeaLife Center
Witness a Steller sea lions gliding past underwater viewing windows, puffins diving in a carefully crafted habitat, and harbor seals resting on rocky beaches at the Alaska SeaLife Center. Besides the standard self-guided tour, this public aquarium offers special behind-the-scenes tours.
Local Trails
Tonsina Creek is a local favorite hike near the waterfront, where you might see spawning salmon from June through September. Follow this trail further, and at low tide you can do the longer hike to Caines Head, or request a drop-off from a local water taxi. Or try the Lost Lake Trail, which leads from a lush rainforest to beautiful high-meadow lakes. See all trails
Seward Community Library and Museum
Delve deep into Seward's history through photographs, artifacts, and documents at the Seward Community Library and Museum. You'll journey from the first Native inhabitants to the 1964 earthquake and tsunami, and up to recent history.
Whittier
Historic Walking Tour
Explore this area's fas­ci­nat­ing WWII and Cold War his­to­ry with the help of the town's map, which out­lin­es an engag­ing walk­ing tour of the sites. Grab a copy at any local business.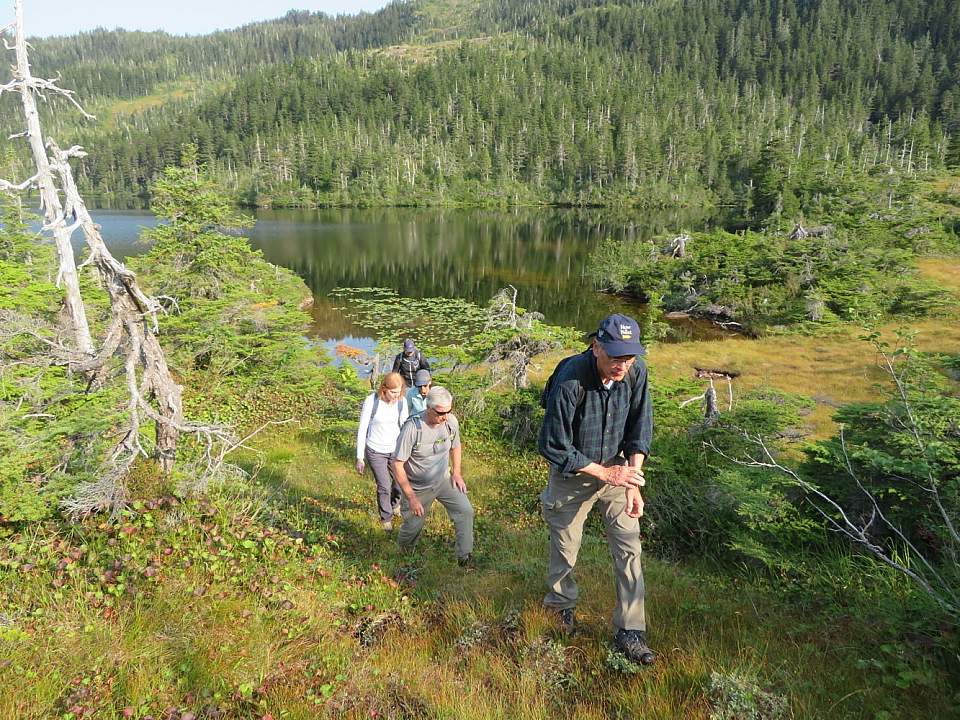 Local Monuments
The 1943 WWII Railroad Commemorative Monument celebrates the first trains passing through the 2.5-mile-long Whittier Tunnel, cut through the solid rock of Maynard Mountain. And the earthquake monument is a tribute to those who lost their lives during the 1964 earthquake, which registered 9.2 on the Richter scale.
Head of the Bay
This is the local "beach," where the shim­mer­ing waters of Prince William Sound meet the shores of this charm­ing town. It's the perfect spot for a pic­nic. Use the met­al fire ring for a sum­mer evening bon­fire.
Local Hikes With Glacier Views
For a small town, Whittier has some great (and well-maintained) local trails. Stroll the short Whittier Creek Trail, or try the popular Portage Pass, with views of Passage Canal and Portage Glacier. For a real challenge, tackle the Blackstone Bay Vista Trail; the rock scrambling pays off with jaw-dropping views of the bay and glaciers.