Photo Credit: Kathleen Barth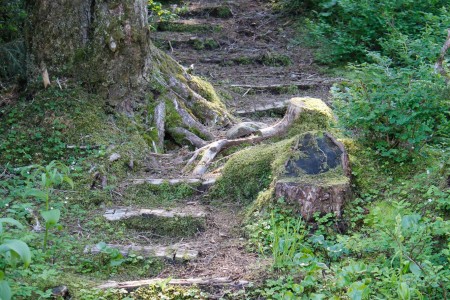 This leisure­ly, 0.75-mile trail begins just south of Whit­ti­er, a lit­tle sea­side town locat­ed some 2 hours south of Anchor­age. The trail doesn't climb much, but it will take you high enough to get an unob­struct­ed view of numer­ous water­falls, includ­ing the long-drop­ping waters of Horse­tail Falls as it sheets over the sheer rock face of Black­stone Ridge.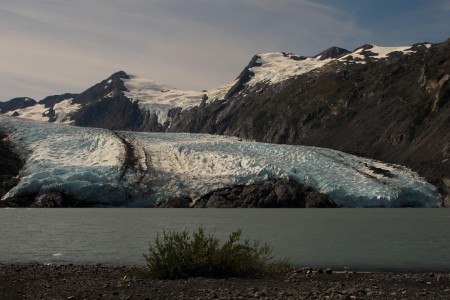 Difficulty: Moderate
This 2‑mile-long, fam­i­ly-friend­ly trail, which begins 90 min­utes south of Anchor­age at the far end of the Whit­ti­er Tun­nel, remains the only easy way to see Portage Glac­i­er on foot. And it's has a spec­tac­u­lar con­clu­sion: After crest­ing Portage Pass, the trail drops through glacial scrub before pop­ping out on the wide grav­el shores of Portage Lake, direct­ly across from the snout of gor­geous Portage Glacier.