Fly out from Juneau to a remote wilderness location, then kayak to an otherworldly island where you'll have the amazing experience of seeing majestic brown bears in their natural habitat.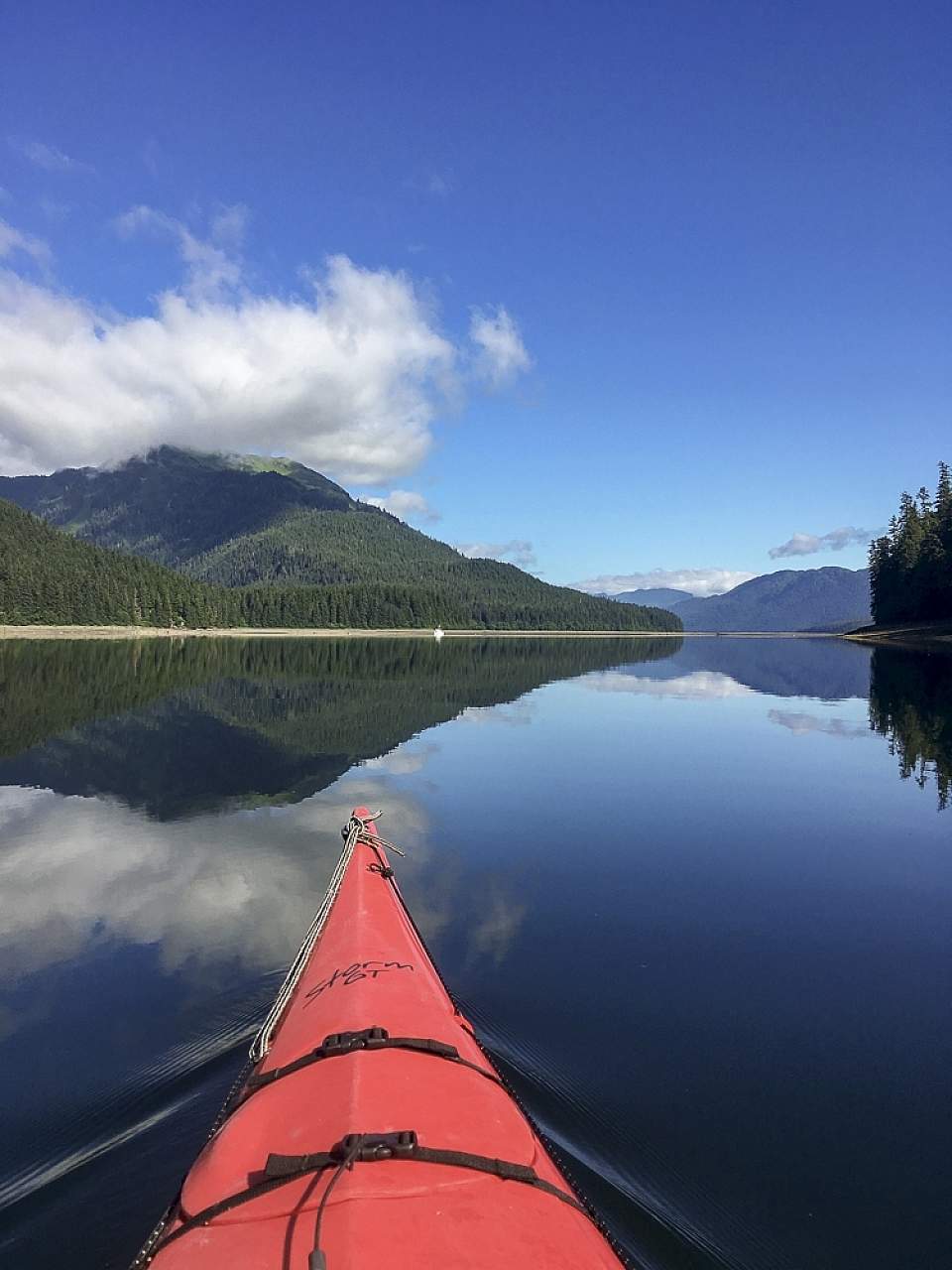 Fortress of the Bears
If you've dreamed of seeing brown bears in the wild—in one of Alaska's best spots for brown bear viewing—as well as experiencing flightseeing and kayaking, this trip is for you.
After getting picked up, you'll collect your gear, and your guide will fill you in on the special area where you're headed. With more than 1,600 brown bears, Pack Creek Bear Sanctuary on Admiralty Island is one of the world's largest concentrations of bears. There's a reason the Tlingit call this place Kootznoowoo, or Fortress of the Bears.
Flightseeing & Paddle
You'll then board a floatplane for a dramatic, 20-minute flight to see the brown bears for yourself. From mid-June through the end of August the plane lands near Windfall Island, where you'll get safety and paddling instruction from your expert guides, who are all wilderness first-aid certified and go through advanced training each year. Then grab your paddle and set out across the area's shimmering waters for about an hour. (From May 15–mid-June and September 1–10, however, you'll fly straight to Pack Creek Bear Sanctuary, kayaking not included.)
On the Ground with the Brown Bears
There you'll meet a ranger, who will cover bear country safety, and head to the main viewing area or hike about a mile to an observation tower. You'll have some solid time to spend watching these majestic creatures go about their day—about three hours if you're kayaking, and 4.5 hours if not. And you won't be jostling anyone for a spot: Even during peak season, there's a maximum of 24 people allowed each day.
What will these powerful animals be doing? From May to mid-June, you may see them mating, running through the water, nursing cubs, or clamming. July is when the salmon start to run, so the bears switch gears and focus on catching fish.
Then it's back on the plane or back in the kayak for another scenic flight back after an unforgettable excursion.
About Above & Beyond Alaska
Since 2002, owners Becky and Sean—passionate environmentalists and longtime guides themselves—have run Above & Beyond Alaska. Their excursions marry their love of the Tongass National Forest and Inside Passage areas with their excitement for sharing this special place with visitors. All of their trips are by kayak, foot, boat, or plane, and all are in intimate, small groups—the best way, they say, to experience Alaska, since that's how they would want to do it themselves!