Experience 3 iconic Alaskan adventures—flightseeing, glacier hiking, and packrafting—all in just 5 hours! This exciting journey, out of Juneau with Above & Beyond Alaska, is the area's first multisport adventure–so take advantage! You'll get an insider look at this gorgeous, secluded area and have lots of fun along the way.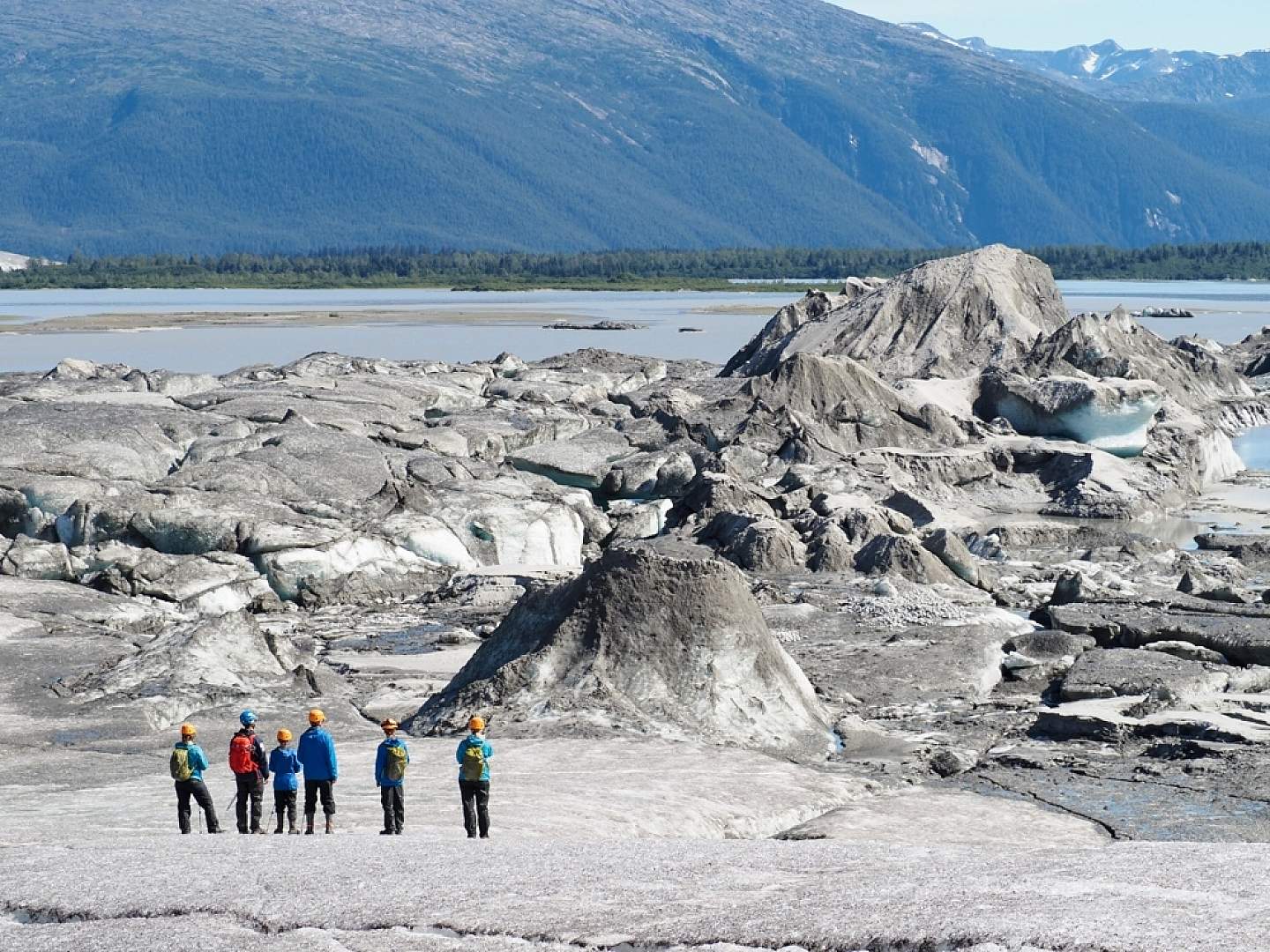 Begin by gearing up at the Above & Beyond Alaska office with your intimate group—a maximum of 6 people. Everything you need is included, like rain gear and waterproof boots, plus paddling and trekking equipment. Then head to the Juneau airport for a thrilling, 30-minute flight in a 6-passenger floatplane. Look out across the stunning landscape as you fly toward the mouth of the lush Taku Inlet, keeping an eye out for black bears and moose, then touchdown on a glacial lake in front of Norris Glacier.
From there, you'll take a short hike to a cove where your single or double packraft will be waiting on the beach. Never packrafted? No problem. Expert instructors will teach you how to operate the packrafts, which are lighter and more navigable than kayaks. Also, packrafting is an authentically Alaskan sport and not a part of many tours, so this is truly a unique opportunity.
Look for eagles and Arctic terns as you paddle 15–20 minutes over the gorgeous glacial lake, past icebergs and surrounded by mountains, with the glacier looming larger with every stroke of the paddle.
You'll float right up to the edge of the Norris Glacier, where you'll don microspikes and start trekking across the ancient river of blue ice. Spend 40 minutes exploring the moonscape environment, checking out crevasses and moulins, along with some glacier pools and small ice tubes, while looking out on another glacier, the Taku.
Then take the journey in reverse: paddle your raft past little streams that ebb and flow between the glaciers, make the short hike to the floatplane, and take off for Juneau, gazing out at glaciers in the distance and thinking about the magical experience you just had.