Photo Credit: Sunny Cove Kayaking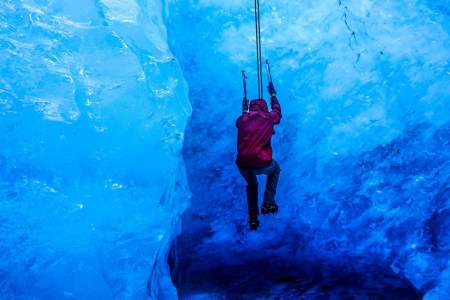 Season: May 20–3rd week of September Exit Glacier Shuttle $15 | Guided Hikes & Glacier Treks $35+ 2.5 - 9 hrs
Tra­verse the majesty of Exit Glac­i­er by ice hik­ing or ice climb­ing, or opt for a nature hike in the gor­geous ter­rain around Seward, Alas­ka. Nev­er ice climbed or hiked on a glac­i­er? Not a prob­lem. All trips include instruc­tion to get you started.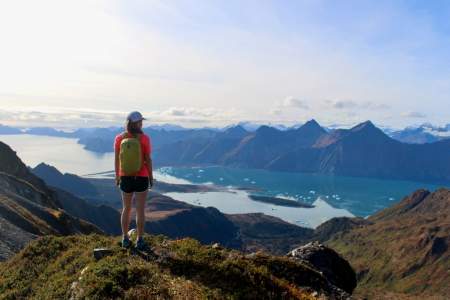 Season: May - September $59+ 3.5 - 9 hrs
Take a spec­tac­u­lar pri­vate guid­ed hik­ing tour in Seward — where the moun­tains meet the ocean — to explore glac­i­ers and alpine ridges. When you go with Seward Wilder­ness Col­lec­tive, you get a great tour plus a dia­logue with their knowl­edge­able guides about the impacts of cli­mate change, with liv­ing exam­ples right in front of your eyes.
By Air
Flightseeing Tours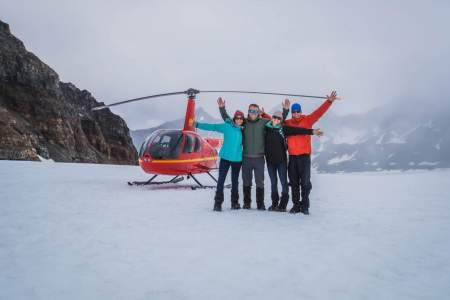 Season: May - Mid September $219+ Glacier Landing, $549 Glacier Dog Sledding 30 - 90 mins
The port city of Seward is a clas­sic stop on any Alas­ka itin­er­ary, thanks to its prox­im­i­ty to Chugach Nation­al For­est and Kenai Fjords Nation­al Park. But it's also one of the more diverse places to fly. This tour oper­a­tor offers stun­ning birds-eye views of the area's alpine mead­ows, glac­i­ers and fjords, as well as the chance to touch down, explore the ter­rain and even meet sled dogs.
By Water
Glacier & Wildlife Cruises, Sea Kayaking Trips & Multi-Day Small Boat and Yacht Cruises