Photo Credit: Snowhook Adventure Guides of Alaska: Snow Machine Tours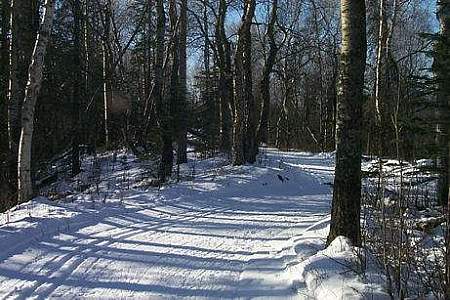 Difficulty: Moderate
With flat stretch­es and steep hills (that are groomed in win­ter), this trail is very pop­u­lar with moun­tain bik­ers, trail run­ners, and cross-coun­try skiers. It was built on land­fill, so as it expands, these trails will change. Most of it is rolling for­est that has cov­ered the grav­el­ly moraines left by retreat­ing glaciers.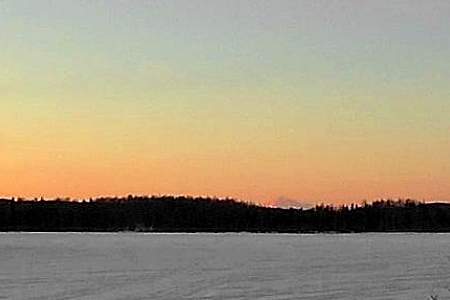 Difficulty: Easy
Locat­ed north of Wasil­la about 45 min­utes on the west side of the Parks Hwy. Lakes are all con­nect­ed with trails, and make for a great day of canoe­ing. They can also be skied in the win­ter and camp­grounds are avail­able as well. This hike can only be done in win­ter or the lakes will not be frozen enough to walk on. At the Gov­ern­ment Peak Recre­ation area you will find an exten­sive trail sys­tem for nordic ski­ing, walk­ing, hik­ing, fat tire bik­ing, and moun­tain bik­ing. The newest addi­tion is a Chalet that is avail­able to warm win­ter vis­i­tors. It's also avail­able for rent.