Palmer / Wasilla Area Ice Skating These frozen chan­nels wind for miles across the Palmer Hay Flats State Game Refuge off the Glenn High­way in the mouth of the Matanus­ka and Knik riv­er val­leys, just 35 miles north of Anchor­age. Either trav­el the streams or explore exten­sive pond net­works on the flats.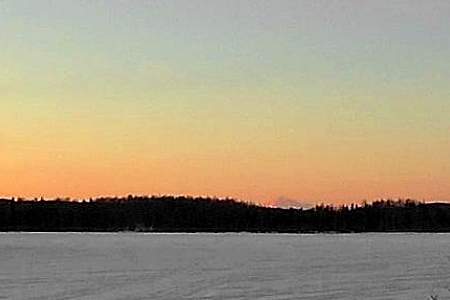 Difficulty: Easy
Locat­ed north of Wasil­la about 45 min­utes on the west side of the Parks Hwy. Lakes are all con­nect­ed with trails, and make for a great day of canoe­ing. They can also be skied in the win­ter and camp­grounds are avail­able as well. This hike can only be done in win­ter or the lakes will not be frozen enough to walk on.