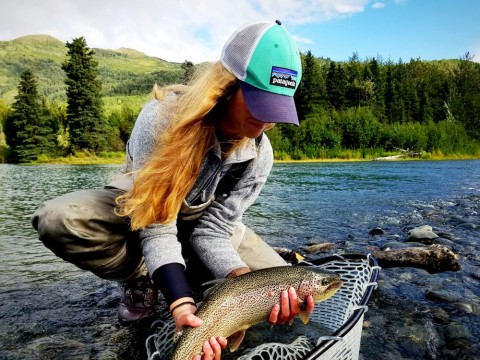 1. Experience World-Class Fishing
This is your chance to experience angling for Alaska's famous fish in fast-running rivers backdropped by Alaskan peaks. The waters around Kenai teem with salmon: king, sockeye, silver, or pink (depending on the season) or you can cast for trout or halibut. Come here on an easy day trip from Anchorage, or leave from the area, where fishing charters can take you to the best spots—and away from the crowds. Or, stay at a fishing lodge for several days of angling.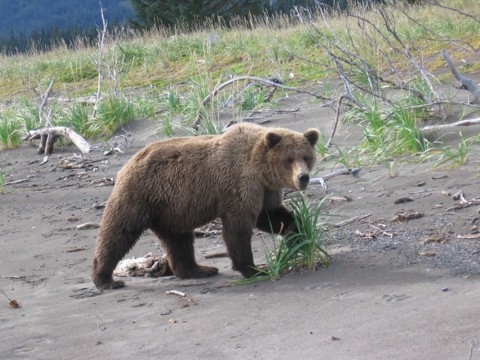 2. Go Bear Viewing
Few things in the world can compare to witnessing the majesty of bears in the wild; watching them wade into rivers and fish for salmon can help make your Alaskan dreams come true.
Fly out to Lake Clark National Park and spend the day watching bears, or get even more time near them by taking an overnight bear-viewing adventure, where you'll stay in a deluxe wilderness camp.
3. See Nature from Above
With some 40 glaciers, the vast Harding Ice Field is one of Alaska's most spectacular sights. And it's just one of the dramatic sites you can get perspective on when you take to the air on a flightseeing trip. Look down on the crevasses of a glacier and check out the Mount Redoubt Volcano—and keep an eye out of wolves, moose, bears, and seals!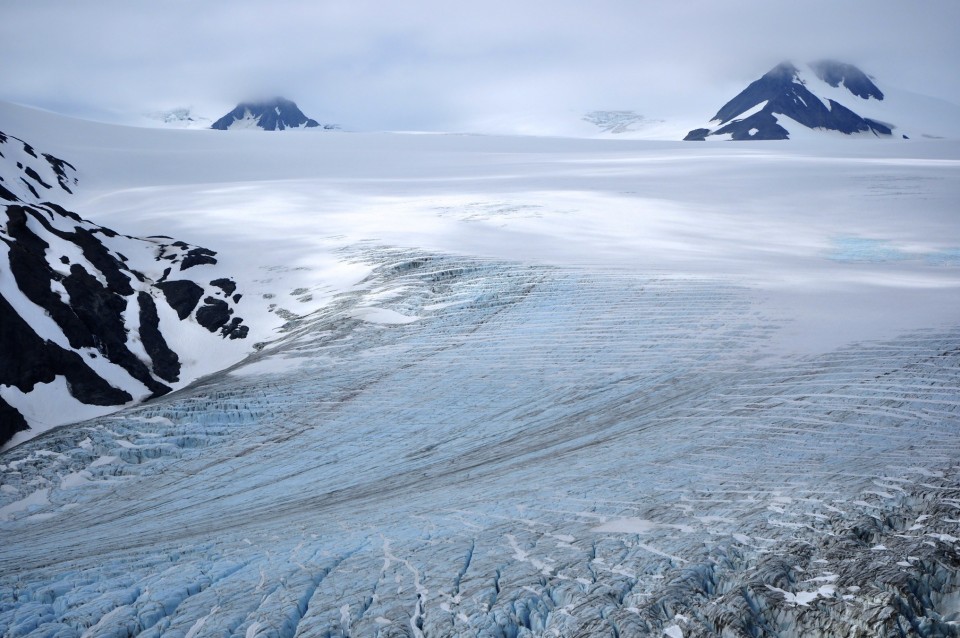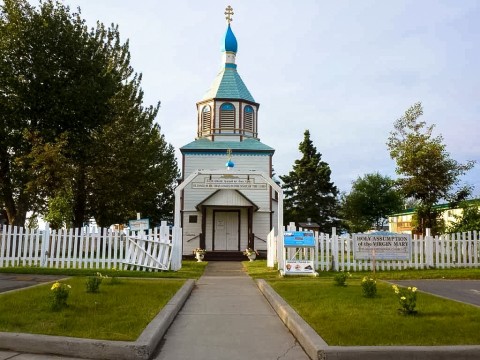 4. Learn the History
This area's full of fascinating tales—not just of pioneers who moved here from the Lower 48, but also Russians who made this place their home and left a legacy of treasures. Experience the latter at places like the St. Nicholas Memorial Chapel and the Holy Assumption Orthodox Church—the oldest standing Orthodox Church in Alaska.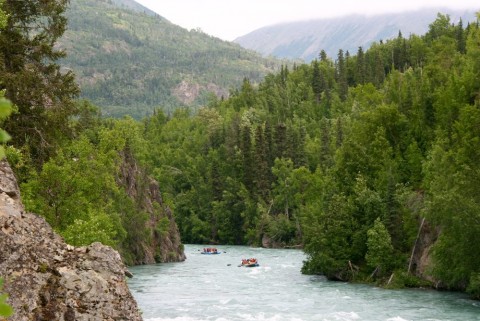 5. Rafting
Take in stunning mountain scenery and look for wildlife as you float the glacially-fed Kenai River, that teems with salmon during the summer. Spend a couple hours on a mellow float trip or ramp up the adrenaline on longer outings that explore the area's faster-running rivers.
Kenai / Soldotna Day Tours & Excursions View All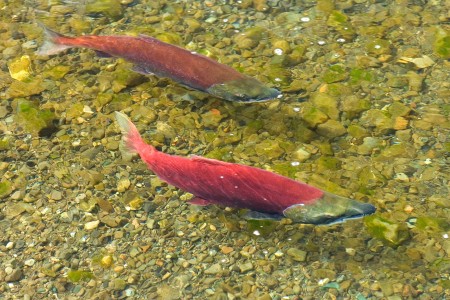 Join us as we drift down­stream through one of the world's most beau­ti­ful fresh­wa­ter salmon fish­eries, pass­ing grav­el bars left by a glacial flood, migrat­ing salmon, brown bears, and human fish­ers as you float on by.
Kenai / Soldotna Parks & Trails View All