Photo Credit: Jeff Schultz Photography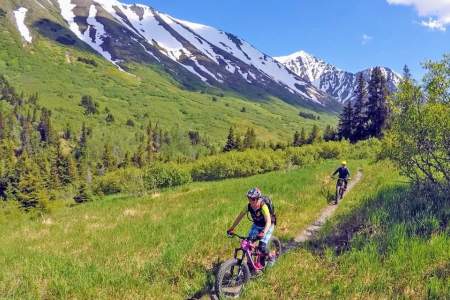 Season: Year Round $105+ Day Tours | $35+ Rentals Half and Full Day Tours | Rentals 4hrs+
Anchor­age may be Alaska's big city, but this bicy­cle tour oper­a­tor offers quick proof that the city has a lot of wilder­ness. Choose your ride based on half-day or full-day options, as well as dif­fi­cul­ty. You'll go from down­town to Moth­er Nature — with moun­tains, coastal views, and the occa­sion­al moose sight­ing — in no time at all. Bet­ter yet, the tours often include beer tast­ings or lunch.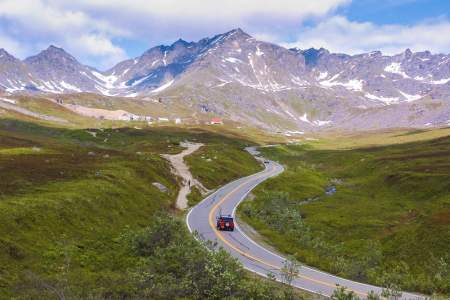 Season: Year Round $825 | Up to 8 people 8 hrs
See Alaska's unique and authen­tic side by hir­ing a guide for a day and cre­at­ing a cus­tom, pri­vate adven­ture for your­self and up to 7 oth­ers. Tours depart from Anchor­age or Gird­wood. Excur­sions include Matanus­ka glac­i­er hikes, ATV tours, gold pan­ning, north­ern lights view­ing, snow­mo­bil­ing, and more.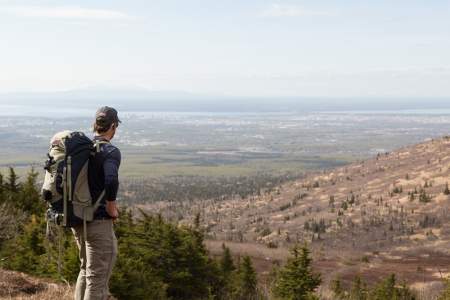 Season: Year Round Custom pricing, contact for rates Full & Half Day Options
Explore Anchorage's best kept secrets with a local guide. Tra­verse Alaska's pri­vate, cus­tom adven­tures are designed to take vis­i­tors off the beat­en path and away from the crowds. Adven­tures can incor­po­rate a full day of hik­ing or a com­bi­na­tion of scenic dri­ving and out­door activ­i­ties. Each trip is cus­tom designed to meet your inter­ests and desired activ­i­ty level.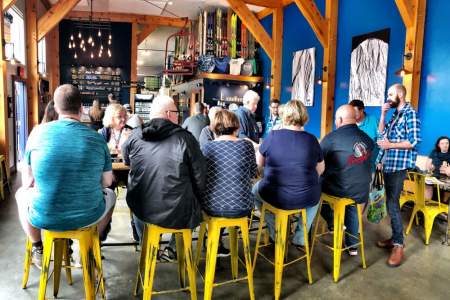 Season: Year Round $149+ 4 - 11 hrs
If you're a beer snob — or just like soak­ing up the per­son­al­i­ty of a city through its brew­pubs — this cre­ative tour com­pa­ny offers a few dif­fer­ent tours, each of which pro­vide an inter­est­ing look at life in Alas­ka, as well as through a taste of the state's legit craft beer indus­try. The Anchor­age Brews Tour, is a short, 3.5 hour local brew­ery tour. Hops on the Rail tour com­bines brew­eries between Anchor­age and Tal­keet­na with a ride on The Alaska ...more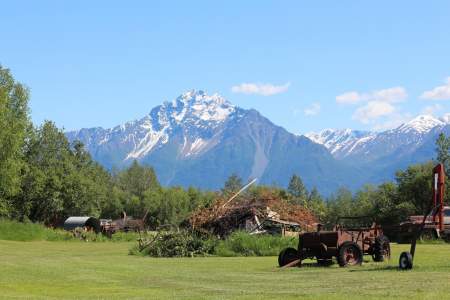 Season: Jun 15 to Sep 14 $95+ 4 - 5 hrs
Tour work­ing farms in Palmer, Anchor­age, and Tal­keet­na. You'll take guid­ed walks around the farms, touch­ing plants, breath­ing in the air and some­times even tast­ing some­thing fresh­ly picked. But there is also a lot of sto­ry­telling, learn­ing about the unique chal­lenges that Alas­ka farm­ers face. Some tours offer option to sam­ple oth­er local prod­ucts like Alas­ka beer and birch syrup.
Bus, Trolley & Train Tours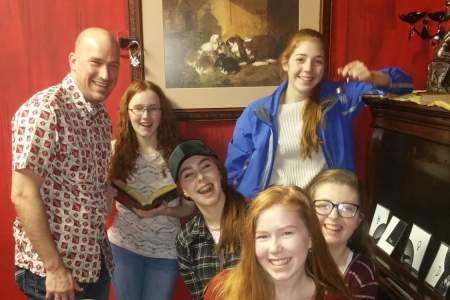 Season: Year Round $35 1.5 hrs
Every now and then in Alas­ka — where the weath­er can change quick­ly — a great indoor activ­i­ty comes in handy. But this unique year-round attrac­tion, where a fam­i­ly or a group of friends solves a mys­tery while ​"locked" indoors, makes a fun diver­sion even when the skies are clear outside.