Experience the Taste of Alaska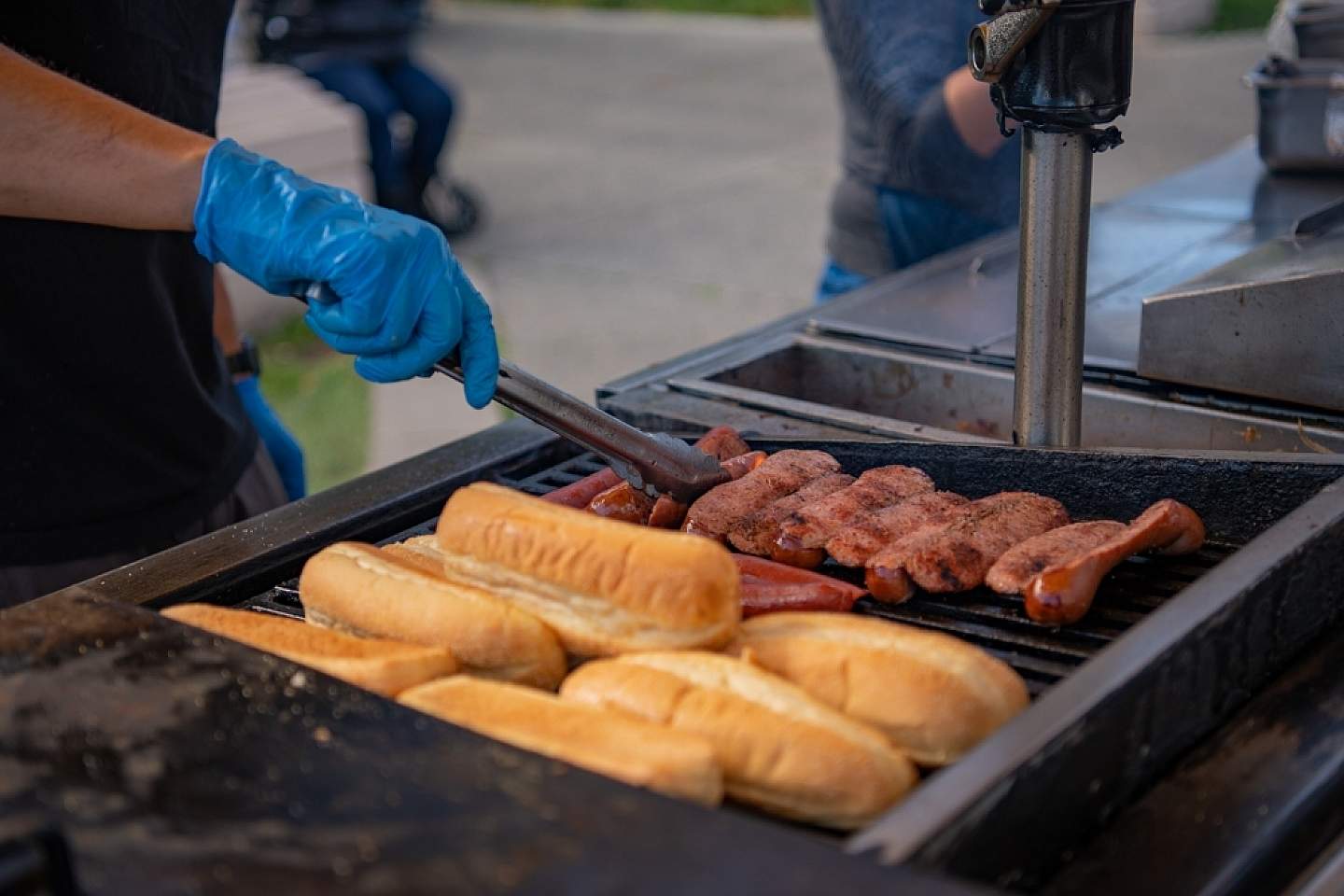 Are you interested in Alaskan foods, history, and what it's like to grow up in the 49th state? Find out on the only food tour in Anchorage—a 3-8 hour walking and/or van tour that mixes cuisine sampling with stories of Alaska.
Choose a variety of walking tours; your intimate (9-person maximum) group will hit 4 or 5 local eateries and spend 20–30 minutes at each, walking a few blocks between spots. Breakfast lovers can take the earlier 9 a.m. tour; afternoon tours leave at 1 p.m.
The foods you sample will be either sourced from Alaska or have a special connection to the state. You may try dishes that appeal to you as well as local beer and much more. Take in the downtown area's murals and landmarks as you hear about the food's relationship with the history of Alaska.

The Tours
Spenard True Crime Food Tour
Step back in time to relive the Anchorage of a bygone era. In the 1970s, the city was a magnet for mafia and murderers, brothels and bikers, due the the explosion of cash from the construction of the Trans-Alaska pipeline. This half-day, adults-only walking tour digs into the debauchery, serving up a factually accurate snapshot of that time and sampling delicious food and beverages along the way. Prepared by some of the city's great chefs, dishes may include reindeer sausage, fresh seafood, and decadent desserts.
Full-Day Anchorage City Sightseeing and Food Tour
Don't just see the sight in the 49th state's largest city. This tour delves into the stories behind the sights—along with some samples of delicious Alaskan cuisine. Led by a local guide, you'll learn about the region's food history and hear secret tales of Alaskan survival. And of course you'll try amazing seafood and local specialties like gourmet reindeer sausage. After a full day, you'll come away with a deeper understanding of how Anchorage's past has shaped today's unique culture.
Matanuska Valley Full-Day Van Tours
Get out of town to explore some of the stunning wilderness that lies just beyond the city's border. With a small group and a local guide full of fascinating tales, you'll head up to the gorgeous Matanuska Valley for an insider's look at this impossibly beautiful area. Climb a butte for spectacular views and enjoy a short hike to a hidden waterfall, looking for wildlife along the way. Sightings will be guaranteed when you stop at a reindeer farm to visit the 100 creatures there. Then engage your sense of taste as you go for a 2-hour food tour in Palmer, Alaska's agricultural hub, where you'll sample delicious dishes and enjoy a beer.
Downtown Anchorage Walking Food Tour
Travel back in time—from the present-day to way back to the late 1800s—as you stroll the city on this half-day tour with a small group of up to 9 people. As you see the sights, your local guide will bring to life the big personalities of some little-known historical characters. And of course, you'll be sampling delicious cuisine that truly evokes the character of Alaska from some of the area's top chefs. Even better, you can choose from a morning or afternoon tour and have your pick of breakfast or lunch dishes.
About Alaskan Sights & Bites
Alaskan Sights & Bites was founded by brothers and born-and-raised Alaskans Chris and Dan Morris. As you walk and sample, your guide will share Alaskan tales through the eyes of the people who lived it. You will fascinating stories about local history and some of the unique characters who have called the state home.
Keep an eye out for their upcoming van tours and other new offerings!