Thanks to its distinctive soil and climate, there's a relatively short but extremely rich growing season in Alaska: Carrots are about the sweetest you'll taste anywhere, and kale can grow to 2 to 3 feet tall, with tender giant leaves. These tours in the Palmer area, about 40 miles from Anchorage, offer an up-close look—and taste—of Alaska's bounty.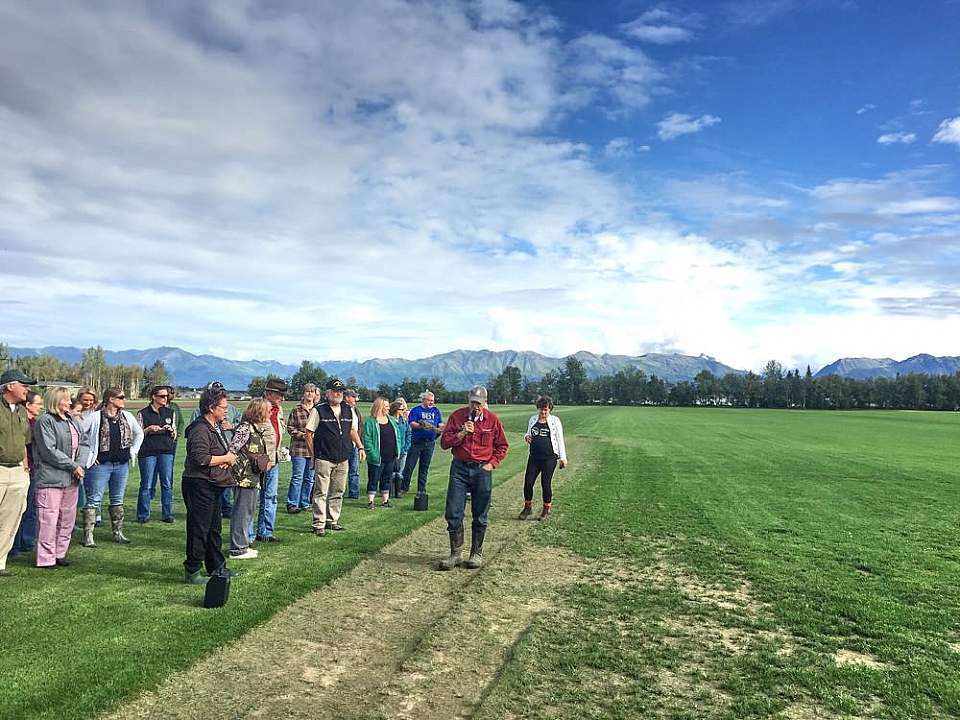 The tours are designed to appeal to all five senses. You'll take guided walks around the farms, touching plants, breathing in the air and sometimes even tasting something freshly picked. But there is also a lot of storytelling, learning about the unique challenges that Alaska farmers face.
Tour Options
Palmer Farm & Food Tour
The original tour of the company, this roughly 4-hour experience (which runs from 9 a.m.–1 p.m. Monday, Tuesday, and Wednesday) begins in the morning at the Palmer Museum, where you check out native species and arctic plants in the museum's gardens. That's followed by a visit to Grow Palmer, then stops at 3 different farms, depending on what is seasonally most appropriate that week (there are 12 options throughout the season). You'll finish with a brown-bag lunch catered by a local restaurant, then head back to the museum.
Talkeetna Farm & Food Tour
This Talkeetna-based tour runs about 5 hours (11 am – 4 pm), seven days a week. You could drive to Talkeetna, but the tour coincides well with the train from Anchorage—and it even begins and ends right by the Talkeetna depot. You'll start by eating at either the Flying Squirrel Bakery or, if the weather's right, the vegetable farm Birch Creek Ranch. You'll also visit Kahiltna Birch Works—to see the sugaring process used to create birch syrup—and Denali Brewing Company, to learn about the challenges of craft-beer brewing in Alaska.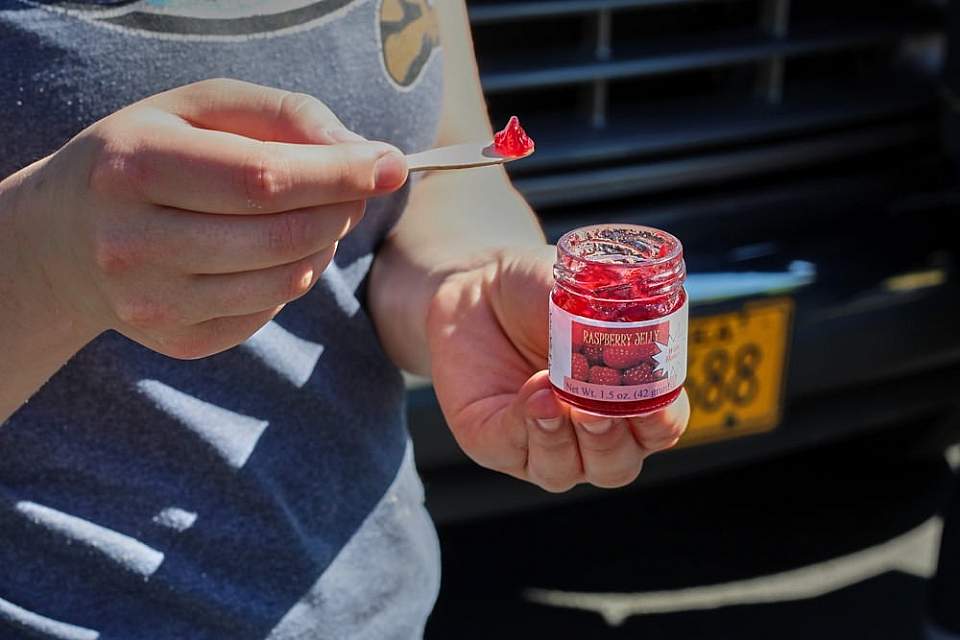 Big State, Small Farm System
Your guide is typically the company's founder, Margaret. Before she started Alaska Farm Tours, Margaret had worked for a local land trust and had become all too aware of the disconnect among visitors and even Alaska locals when it came to grasping the Alaska food system.
People understood the local seafood industry, Margaret realized, but farms? Not so much. About 95 percent of the food consumed in Alaska comes from out of state, so Margaret wanted people to understand more about food sustainability—in terms of decreasing dependence on imports, and understanding what is grown, foraged, and raised locally. She decided that she could help people understand better by taking them to Alaska farms herself.
A Time Machine of Farming
Tour groups are typically only about 4-5 people (though groups of up to 14 can be handled), and the folks in Anchorage can arrange a transfer to Palmer for those tours. People often tell Margaret that they had no idea that one could grow so much on such small pieces of land—farms around here are often just about 19 acres—and how big and lush that vegetation can get. These tours are especially popular with people who grew up on farms, or whose grandparents were farmers. Alaska's basic farming system can feel like it's from another era—but it also appeals to foodies who have a passion for understanding food systems and food culture.