3 Day Northern Lights Vacation from Anchorage Without a Car
Transportation
Why This Trip?
Use Eagle River / Chugiak as your home base without renting a car. Enjoy private transportation and a private luxury loft with the perfect viewing point to capture the aurora borealis while being close to all the classic cold-season activities in and around Anchorage.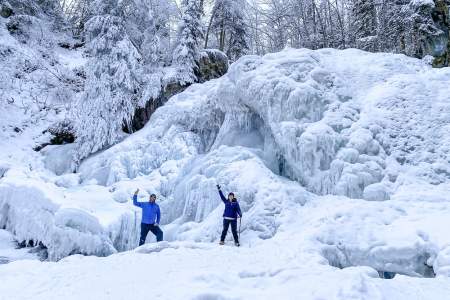 This is the perfect itinerary for travelers without a rental car. Opt for private transportation and avoid the hassle of a rental car.
Start your tour as soon as you leave the airport with a guide that will take you wherever you north to Chugiak / Eagle River to get settled into your private getaway, Loft in the Clouds, which is suited for 2 to 10 guests.
AK Tripping can accommodate up to 4 passengers and Escaping Anchorage has space for 10. Both companies can pick you up from the Anchorage airport, help with grocery shopping arrangements, and drop off at your home base, Loft in the Clouds.

Stick around the Chugiak-Eagle River area and make sure to check the Aurora forecast. The lights will not be out until the middle of the night, so if you are able, TRY to squeeze a nap in. The Loft in the Clouds has 360-degree views and rooftop decks that offer the perfect viewing point for the famed aurora borealis.
Want to continue exploring? Both companies would love to continue being your hosts and can offer options that fit your group perfectly.
The Chugiak / Eagle River area is home to many great trails, including the Eagle River Nature Center. If you are interested in a guided hike, Go Hike Alaska can pick you up from your front door and get you out on the trails on foot and in snowshoes! Tours range from 2-5 hrs.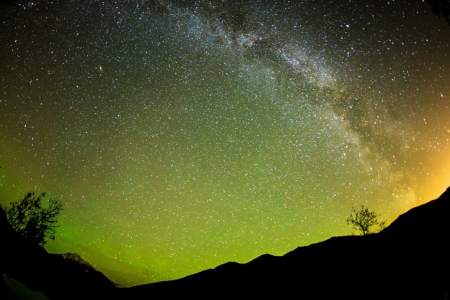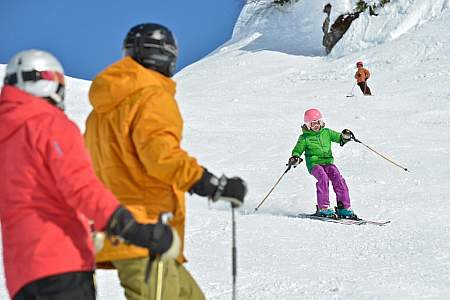 Chugiak / Eagle River to Anchorage with possibility of Girdwood
---
3

View on Map
Depending on your departure today, you will either wake up and head to the airport or if you have a later trip you could make the trip down to Girdwood with a chance to hit the slopes of this famous ski resort, Alyeska, or enjoy other winter sports before heading back to Anchorage.
If you missed exploring Anchorage on your first day, today is the perfect opportunity. Get an in-depth picture of the city and state at the Anchorage Museum, or visit the Alaska Native Heritage Center for a dose of history and culture. And of course, don't forget to do some souvenir shopping before heading home!