You'll be hard pressed to find a town in Alaska with as many hiking options as Sitka. Alpine hikes, self-guided naturalist walks, city trails, historic walks: Sitka has it all. And it was recently featured as one of America's towns for running trails in the magazine "Canadian Runner."
As proud residents point out, this isn't an accident. The extensive trail system is part of a plan by Sitka Trail Works, a nonprofit dedicated to creating and improving trails around the town. The group works with landowners and government agencies to ensure access to and development of trails. Their first project, in the late 1990s, used recently laid-off workers from the local mill to improve trails. The group's goals include building 16 new hiking trails and reconstructing 14 more. Most of the new and improved trails adjacent to the road system are finished; a multi-day, hut-to-hut overnight backpacking loop will soon be added.
So get out and enjoy the many well-maintained local trails. Because they're so well-used, bear encounters are rare. Instead, bears generally use game trails, avoiding the high-traffic trail areas. Still, it's smart to make some noise, consider carrying bear spray, and look for trailhead signs alerting hikers to any bear sightings.
There are also shuttle rides out to the trails if you plan to hike on your own.
· Hank's Taxi and Tour Service (907) 747-8888
· 738-Taxi (907) 738-8294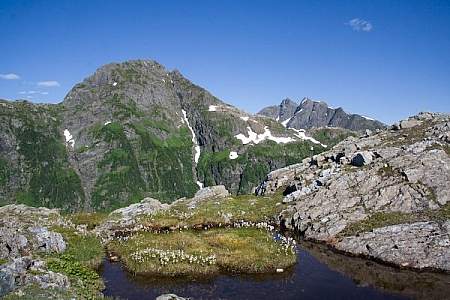 Difficulty: Moderate Distance: 6 miles
This is a beau­ti­ful hike in June and July, when the alpine wild­flow­ers are at their peak. But it's a beau­ti­ful hike any­time, because the views from up top — fac­ing Mount Edge­cumbe and over­look­ing Sit­ka Sound — are awe­some. There are two ways up this moun­tain: a big climb or a big drive.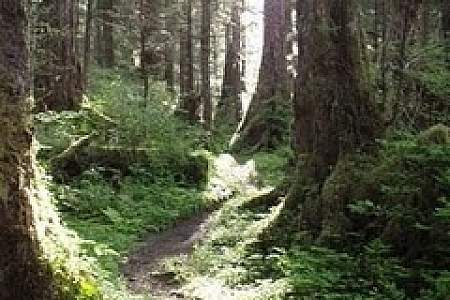 Difficulty: Easy Distance: 5 miles
Close to town on mod­er­ate ter­rain, this trail is a pop­u­lar des­ti­na­tion for locals and trav­el­ers and is used for every­thing from fam­i­ly walks to trail runs. The trail fol­lows the turquoise blue Indi­an Riv­er up through the val­ley to a water­fall. This river­side ter­rain makes it a good place to look for birds and oth­er wildlife like deer. In late sum­mer, the riv­er fills with salmon (though fish­ing is pro­hib­it­ed). The bears have their own trail on ...more Sit­ka was Alaska's first offi­cial Bike-Friend­ly Com­mu­ni­ty, and it shows. Bike lanes and racks abound. Besides 14 miles of paved roads, there are many moun­tain bik­ing trails, and even a new, sin­gle-track route of the inti­mate expe­ri­ence of rid­ing through old-growth forest.