Photo Credit: Suzanne Depalma
Getting There
Anchorage to Whittier

1.5

2

2.5

Anchorage to Valdez

6-7

1

Anchorage to Cordova

1 hr

Fairbanks to Valdez

7.5-8

Cordova to Whittier

6.5

Valdez to Whittier

5.5
How Long to Spend
2 - 7 days
Close your eyes and picture Alaska. You likely see towering, snow-capped mountains; lush, pristine wilderness full of unique wildlife; icy blue glaciers tumbling down to sparkling water; and a boundless sea teeming with whales, sea lions, and of course salmon.
In fact, it's easy to find everything in that iconic vision in Prince William Sound. Even better, it all comes packed into one compact areaand is easily accessible from Anchorage. You could easily spend a week exploring this small region of Alaska…and still be awed by every new sight along the way.
What Can I Do & See?
Impressive tidewater glaciers that calve with a crash. Stunning fjords choked with glacier ice. Humpback whales. Rafts of otters. Seals hauled out on icebergs. Thousands of seabirds in a single rookery. Bears feasting on salmon returning to spawn.
And that's just the beginning. The calm, protected waters of the Sound make it a great spot to take a day cruise (with no seasickness!) to see glaciers and look for some of those amazing sea creatures. There's unforgettable sea kayaking, with plenty of beach campsites and public use cabins for the backcountry adventurer. And if you love to fish, you can angle for all 5 species of salmon, along with halibut and rockfish.
Just don't neglect the gorgeous forest surrounding you. The woods, too, abound with wildlife, and many of the well-maintained hiking trails offer spectacular views of glaciers or the Sound.
Discover the best wildlife viewing and glacier experiences in Prince William Sound!
The Charming Towns of Prince William Sound
You may come for the natural beauty, but this area boasts three small towns guaranteed to charm. With as few as 300 residents, they offer the opportunity to meet locals and hear first-hand what living in Alaska is really like. They're also closely tied to nature: Sitting in the pristine Chugach National Forest, the towns come surrounded by lush wilderness and the endless sea. Plus, they're authentic working towns, where you'll see fishing boats bringing in the day's haul. Like the Sound, they represent Alaska in a nutshell. Here are some highlights.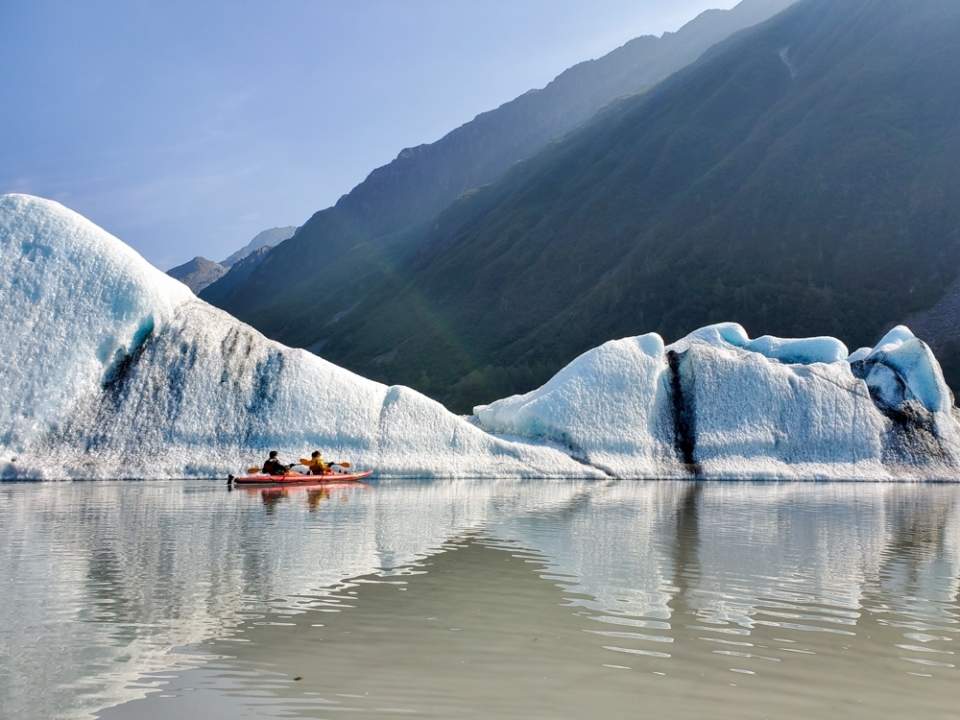 Whittier
This tiny town of 300 year-round residents is big on things to do—and it's just a 90-minute drive from Anchorage. Cruise, kayak, or jet ski in the Sound to see impressive tidewater glaciers and look for whales, sea lions, sea otters, and seabirds. Hike the many well-maintained trails. And explore the unique history of a town founded as an ice-free port during WWII.
Valdez
The name may bring to mind the Exxon oil spill of 1989, but you won't see a trace of that tragedy today. Right in town are salmon spawning streams that double as thrilling bear-viewing opportunities, while jungle-like woods lie just outside, with waterfalls and a glacier lake full of bobbing icebergs. And as a gateway to the Sound, Valdez offers day cruises and kayak expeditions out to glaciers through waters full of whales, sea lions, sea otters, seabirds, and more.
Cordova
This working fishing community comes with plenty of small-town hospitality. But because it can't be reached by road, few people experience it. That means all the more space for you. Enjoy phenomenal hiking trails and viewing of moose, bears, and birds. Or rent a car and take one of the most stunning drives in all of Alaska on the Copper River Highway.
Planning Your Trip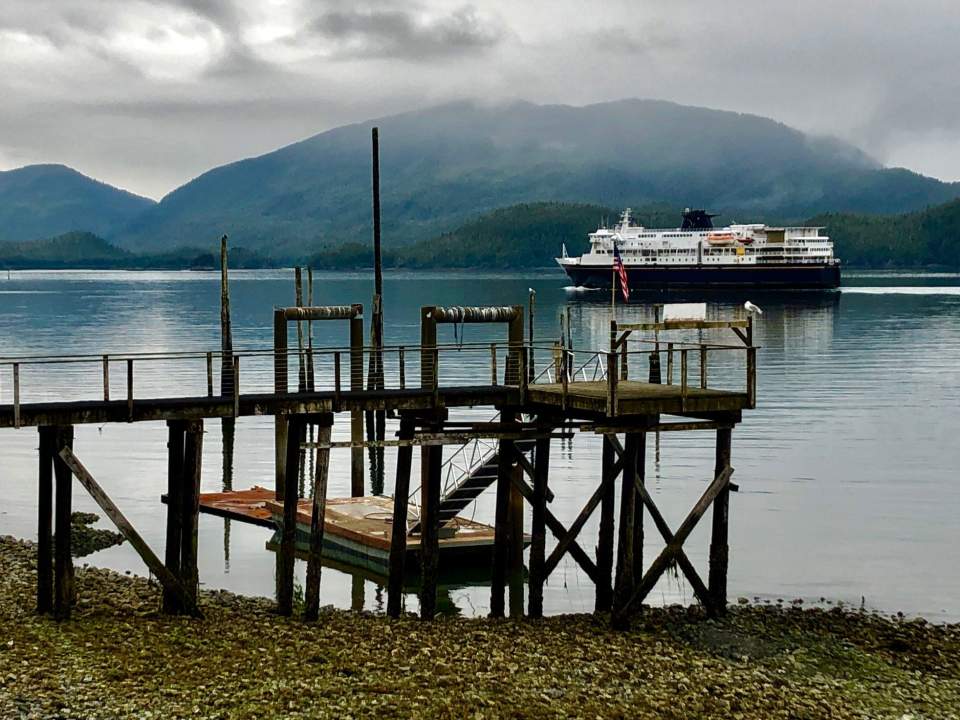 Getting There and Around
You can drive to Whittier and Valdez from Anchorage. To reach Cordova, you'll need to fly (it's less than an hour from Anchorage). Or you can get to all these communities via the Alaska Marine Highway ferry system. While the schedule is a little sporadic, the experience is truly spectacular, and you can even bring a car along.
Anchorage to Whittier: It takes 90 minutes by car, or ride Alaska Railroad's Glacier Discovery train. Bus transfers are often available in conjunction with a day tour. When driving, you'll pass through the one-way Anton Anderson Memorial Tunnel that's shared with the train. There's an established schedule and toll. See our tunnel tips to plan!
Anchorage/Fairbanks to Valdez: Anchorage to Valdez takes about 6 hours by car, while Fairbanks to Valdez takes about 8 hours. Or fly to Valdez by jet from Anchorage in under an hour.
Anchorage to Cordova: It's less than an hour by jet.
Whittier/Valdez to Cordova: The Alaska Marine Highway connects these towns on a limited schedule that's published each spring.
Lodging
You'll find a range of options in the area, from hotels to campgrounds. There's even multi-day yacht cruises where you'll overnight right on the water!
Things to Do in Prince William Sound