Prince William Sound Private Yacht Charters
Sailing & Private Yacht Charters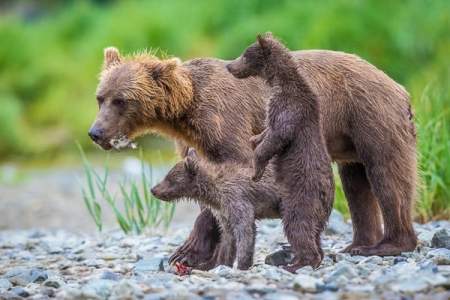 Season: June -  September $6,252+ 6 nights
Immerse your­self in a mul­ti-day Alaskan adven­ture that promis­es incred­i­ble views and jaw-drop­ping bear view­ing in Kat­mai Nation­al Park, along with a warm cama­raderie that only a small group expe­di­tion can cre­ate. Explore from your home base on the Island C, a research ves­sel that gets you close to the action while pro­vid­ing com­fort­able lodg­ing and deli­cious meals.
Season: May 15 to Sep 15
Call for Quote
Custom
Cruise Ship Type: Small Ship Cruises
Ship Name: The Sea Mist
Design your exclu­sive itin­er­ary then set sail into the vast open waters and wildlife-rich shore­lines of Prince William Sound aboard your own spa­cious and pri­vate yacht. Up to six pas­sen­gers can sit back, relax, and expe­ri­ence an inti­mate tour. Most guests enjoy the 5‑day/​4‑night trips, but you can book longer 10-day/9‑night expeditions.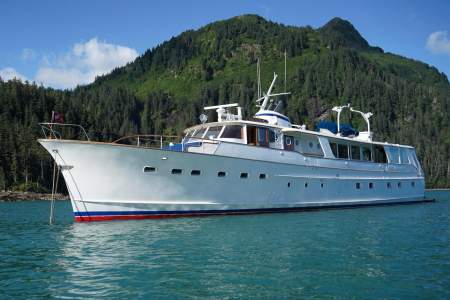 Season: May - September
$6,200+ (Inside Passage $2,650+)
5 days / 4 nights
Cruise Ship Type: Small Ship Cruises
Ship Name: M/V Sea Star
Set sail for 5 days and 4 nights with the crew of the M/V Sea Star for small ship adven­ture cruis­ing in Prince William Sound, Kenai Penin­su­la or along the Inside Pas­sage. The well-appoint­ed yacht accom­mo­dates just 12 guests, allow­ing for a per­son­al­ized expe­ri­ence where you are the explor­er! Unplug from day-to-day life and soak up the won­ders of Alaska's amaz­ing coast­line. All meals pre­pared by an on-board chef and fea­tur­ing fresh local ...more