Photo Credit: Phillips Cruises
3 Days in Whittier
Season
Mid-May through mid-September
Transportation
Why This Trip?
Whittier, less than 90 minutes by car from Anchorage, gives you access to everything Alaska: glaciers, wildlife, hiking, kayaking, fishing, and more.
While many visitors come for just the day, there's plenty to occupy a few days. There are a few local lodges and B&Bs, or you can camp. There's one main camping area at the head of the bay, where you can enjoy a campfire each night on the beach.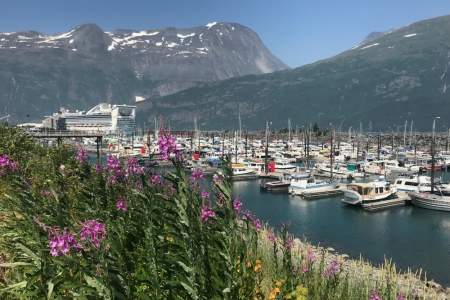 Drive from Anchorage to Whittier, taking your time along scenic Turnagain Arm and arriving mid-afternoon.
It's about 1.5 hours to drive from Anchorage, but you have to pass through the Whittier Tunnel, which operates on a strict schedule. There's a tunnel opening every hour, on the half hour, beginning at 5:30 a.m., from May to September.
Once in town, orient yourself. Take the 30-minute self-guided walking tour and check out buildings that have been here since WWII. Walk the beach at the head of the bay and stroll the harbor. Hike one of the trails.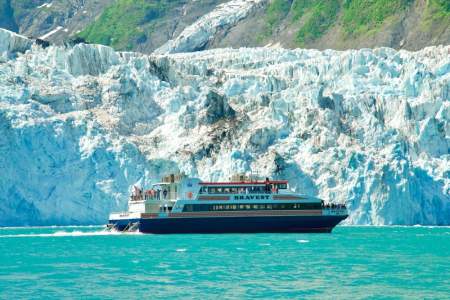 Whittier is a gateway to gorgeous Prince William Sound—so get out on the water! Day cruises take around 5 hours and allow you to see a variety of glaciers. You can also kayak, Jet Ski, or fish.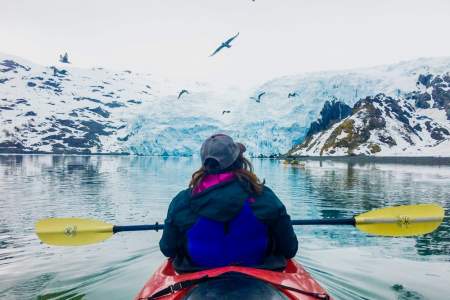 If you took a day cruise yesterday, go out for a morning paddle. Or go hiking. For a small town, Whittier has several great trails. The most popular, Portage Pass, is a 4-mile round-trip, but you can cut that in half if you just hike to the top and back. And there you'll discover amazing views of Passage Canal and Whittier on one side, and Portage Glacier on the other. Here's a full list of trails in Whittier.
Drive back to Anchorage. From May 1 to September 30, you can leave Whittier every hour on the hour, with the last tunnel opening at 11 p.m.