Photo Credit: Alaska Wild Conservation Center
Immerse yourself in Anchorage, where urban charm merges with breathtaking natural beauty. Explore the best Anchorage has to offer with this comprehensive list of recommendations, from great spots for spotting wildlife and salmon to parks, lookouts, trails, shops, and more.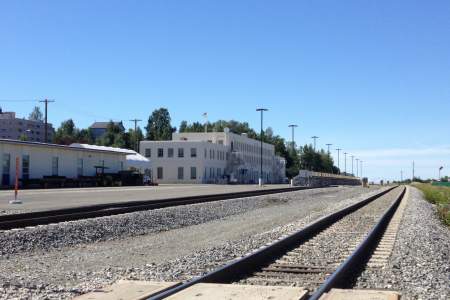 The Unit­ed States Con­gress want­ed to open the Ter­ri­to­ry of Alas­ka for eco­nom­ic devel­op­ment and rec­og­nized the only way that was going to occur was to con­struct a rail line. Pri­vate sec­tor com­pa­nies attempt­ed to build a rail line but went bank­rupt ear­ly in the process. There­fore, Con­gress adopt­ed the Enabling Act of 1914 which autho­rized the Pres­i­dent of Unit­ed States to locate, con­struct and oper­ate a 1,000 mile rail line in the Territory.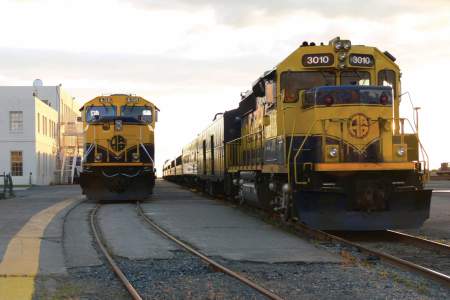 Anchor­age, Alaska's cen­ter of com­merce, is the present day head­quar­ters for the Alas­ka Rail­road. The Rail­road was grant­ed the land by the US Con­gress and sold off most of the prop­er­ty in a land auc­tion in 1917. Today, the Rail­road has some 600 acres of land reserves remain­ing in the down­town area of the city. The City of Anchor­age exists because of the Railroad.