Photo Credit: Amaury Laporte (Flickr)
Dating back to 1650, the park is the area's oldest continuously inhabited Athabaskan settlement. Russian Orthodox missionaries came here in the early 1800s, and you can still see St. Nicholas Church, the oldest standing building in greater Anchorage. View the colorful Spirit Houses built over the graves of the deceased, along with an Orthodox Christian Cross -- a custom that came from the melding of the cultures.

Guided tours are available Monday - Friday, 10am - 5pm from May 15 - September 15.
photos: Amaury Laporte, Flickr
Getting There
View on Map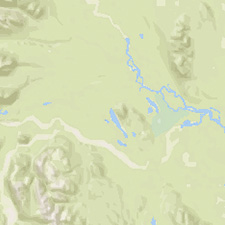 Coordinates
Latitude: 61.45806
Longitude: -149.362
From Anchorage, Take the Glenn Highway (Hwy #1) north to the Eklutna Exit at mile 26.5. Exit at Eklutna and turn left to the park.
Driving Directions